During the Pittsburgh Steelers vs. Cleveland Browns game on Monday night, Cleveland Browns quarterback Deshaun Watson was the focus of multiple on-field penalties.
The Cleveland Browns quarterback Deshaun Watson received punishment for two serious facemask violations and made physical contact with a referee while arguing with an opponent.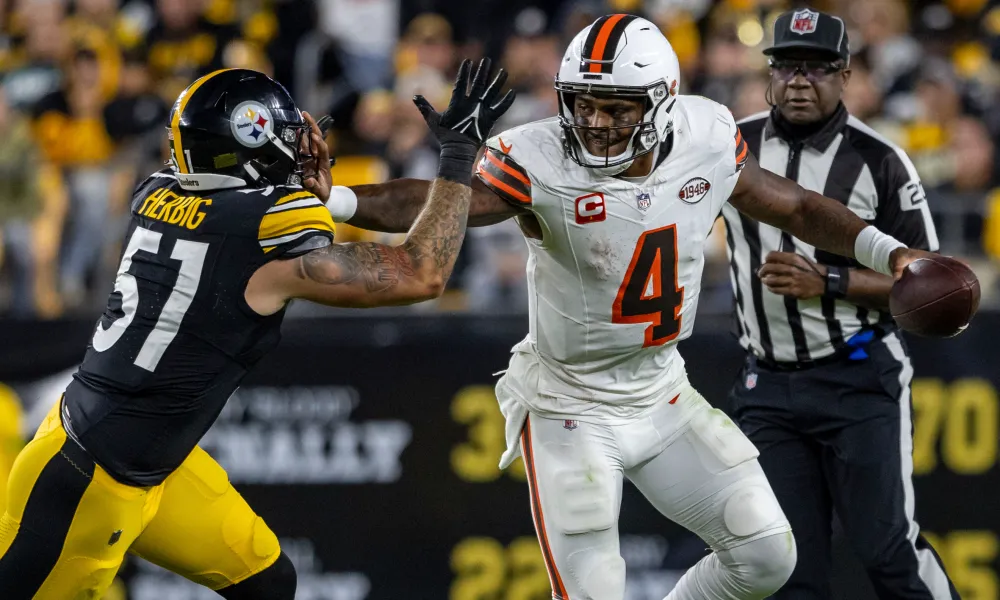 Usually, contacting a representative of an official organization results in a quick punishment and possibly suspension. In spite of this, the NFL has chosen to be kinder to Watson.
The Browns' quarterback will face no punishment for contacting the official.
"Officials are called upon to maintain order on the field, and sometimes while performing those duties, there is inadvertent contact between players and officials. In this instance, in their judgment, the contact did not rise to the level of a foul," the league wrote in a statement on Tuesday, via NFL Network insider Tom Pelissero.
So no suspension or other discipline expected for #Browns QB Deshaun Watson related his contact with an official. Watson could be fined for two facemask penalties. But he'll be able to play Week 3 vs. the #Titans. https://t.co/55DRRH9W4m

— Tom Pelissero (@TomPelissero) September 19, 2023
See how NFL fans react to this news:
A fan said, "Will be interested to see if this standard applies to other players during the course of the season".
Another fan said, "Honestly, it's more of a punishment to force him to play, browns have to pay him to look like hot ass for another week".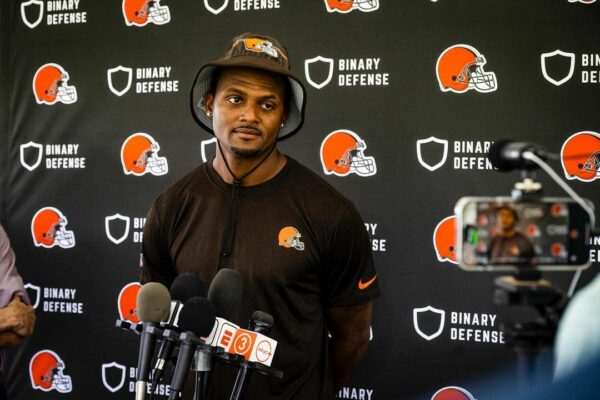 "Laughable that Watson is the one being reviewed for a suspension when Fitzpatrick had one of the dirtiest hits in the history of the league and it's not even being discussed by the league. That's because he plays for the "right" organization and Watson plays for the "wrong" one" another fan wrote.
However, Deshaun Watson might still be punished for his two facemask penalties, but he will play in the Browns' Week 3 game against the Tennessee Titans.
Read more: Browns Fans shocked: How long is Nick Chubb out for the 2023 season?
Make sure you bookmark NFL Exclusive for the latest NFL news, daily updates, and many more things!