Pittsburgh, PA – The NFL recently issued fines totaling over $150,000 on the Pittsburgh Steelers players for Week 2 offenses that have confused the team, and its supporters and raised questions across the league.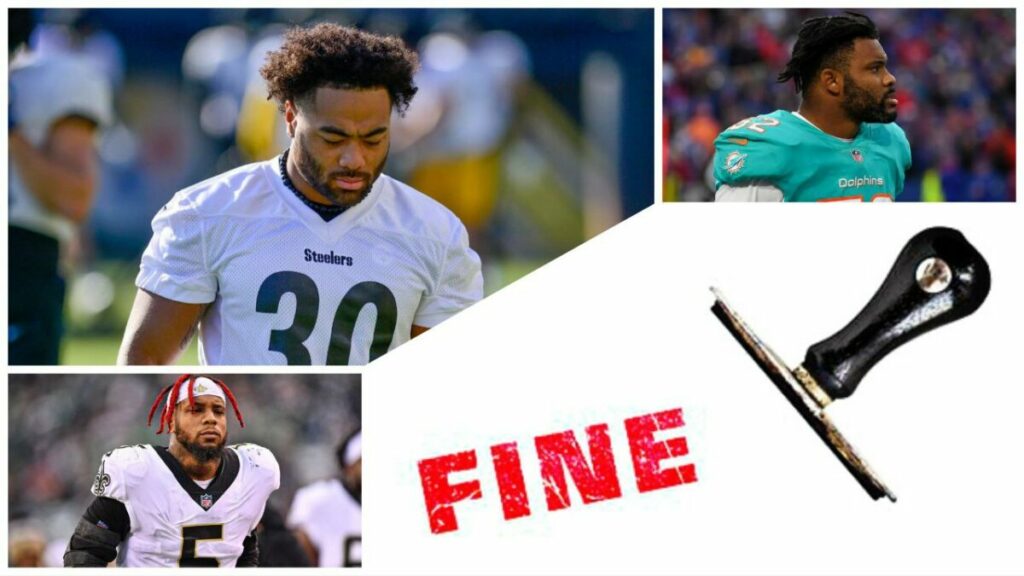 The NFL has announced fines for unsportsmanlike penalties committed during the most recent game as part of its ongoing dedication to upholding sportsmanship and player safety on the field. Kwon Alexander and Elandon Roberts, inside linebackers, found themselves in the spotlight when each was hit with a significant $43,709 punishment.
Kwon Alexander finds it ironic that the NFL made the historic decision to reverse a fine for a preseason hit just days before to get rid of this most recent suspension. Fans' confusion at the rollercoaster of fines and retractions is understandable.
But it wasn't just the linebackers who were struggling financially. Running back Jaylen Warren also received a harsh penalty from the NFL, paying a hefty fee of $48,333 for using his helmet improperly. Warren's fine is peculiar in that it was assessed for a play that did not merit a game-time penalty.
Seeking Justice "Agent's Appeal"
Warren's representative, David Conter, promptly declared their intention to appeal the judgment in response to the unexpected fine in the hope that the league could reconsider it. When it comes to these frequently disputed fines, the appeals procedure is a typical way for players and their representatives to look for clarification and fairness.
Fans and experts have questioned the consistency and justification of these punishments after the Steelers' startling $167,804 in fines after just two games this season. The severe financial penalties raise questions about how they will affect players' bank accounts as well as how they might affect team dynamics and performance.
Fans are left wondering, are these fines becoming harsh penalties that might make it more difficult for the Steelers to compete successfully, or are they actually in the spirit of upholding the integrity of the game?
The NFL has long highlighted the value of on-field professionalism and player safety. Still, others have questioned whether the league is handling its disciplinary measures consistently and fairly in light of the expanding list of fines for dubious decisions and non-called.
Hopes for Fair Play
The Steelers and their supporters hope for a just resolution to these fines and a clear future that puts the spirit of the game first in a league where each game can make or break a team's chances of making the playoffs.
The NFL season will continue with players, clubs, and fans all eagerly anticipating further developments in the ongoing drama of penalties and appeals. The focus will remain on the league's strategy for upholding order on the field.