The eighth week of the NFL season saw some impressive performances from rookie quarterbacks, who are starting to make their mark in the league. Will Levis had a stellar debut for the Tennessee Titans, Bryce Young earned his first win for the Carolina Panthers, and Tommy DeVito scored a rushing touchdown in his first NFL action for the New York Giants.
Levis leads Titans to victory over Falcons
Will Levis, who was drafted in the second round by the Titans, made his NFL debut on Sunday against the Atlanta Falcons. He wasted no time in showing his potential, throwing a 47-yard touchdown pass to DeAndre Hopkins on his first drive. It was his first of four touchdown passes in the game, which matched and surpassed the Titans' total passing touchdowns in the previous seven games.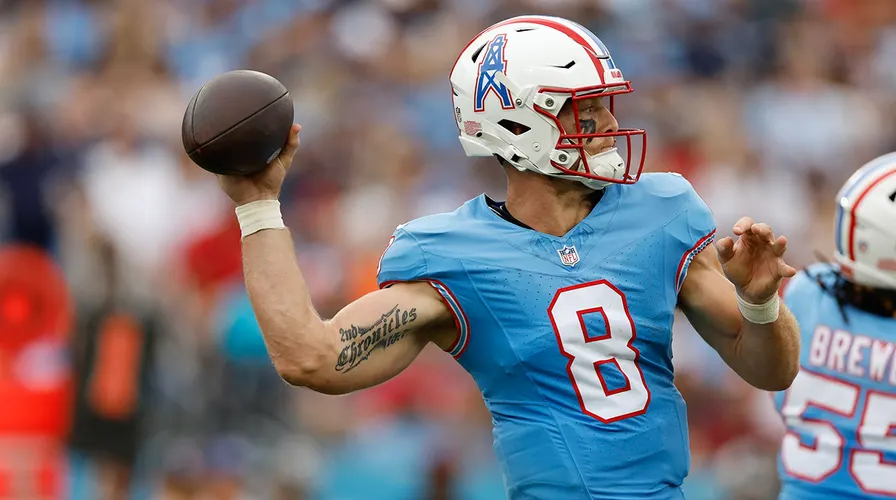 Levis also became the fifth player in NFL history to have his first three career touchdowns go to the same receiver in the same game. He finished with 19 completions on 29 attempts for 238 yards and no interceptions, leading the Titans to a 28-23 win over the Falcons.
Levis may get another start on Thursday night against the Pittsburgh Steelers, as Ryan Tannehill is still recovering from a hamstring injury.
Young snaps Panthers' losing streak against Texans
Bryce Young, who was selected first overall by the Panthers in the 2023 draft, finally got his first win as a starter on Wednesday against the Houston Texans. Young completed 22 of his 31 passes for 235 yards and one touchdown, with no interceptions. He also showed his mobility, rushing for 32 yards on six carries.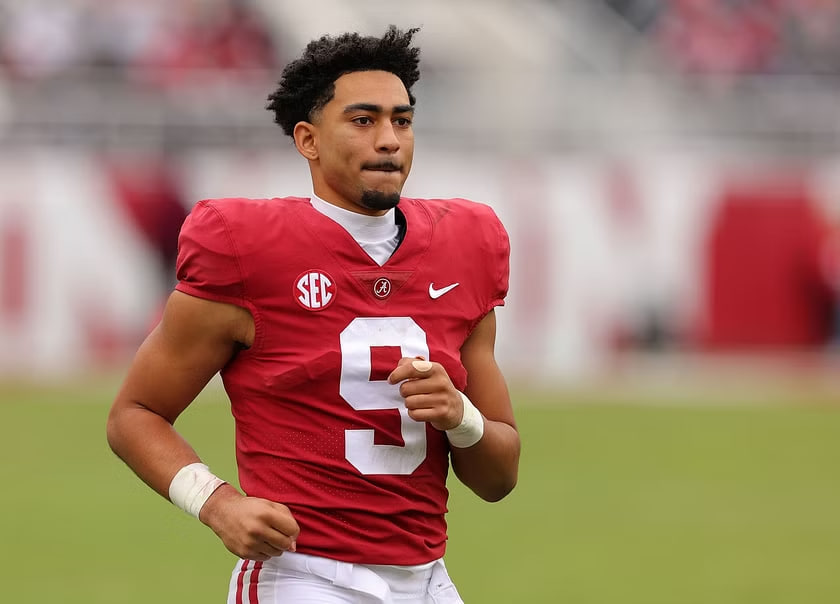 Young's lone touchdown pass came in the first quarter when he found Tommy Tremble for a nine-yard score. He also led a 15-play, 86-yard drive in the fourth quarter that set up Eddy Pineiro's go-ahead field goal. The Panthers held on to win 15-13, snapping their six-game losing streak.
Young will try to build on his performance on Sunday against the Indianapolis Colts.
DeVito scores on a fake handoff for the Giants
Tommy DeVito, who was signed by the Giants as an undrafted free agent, got his first taste of NFL action on Sunday against the New York Jets. He came in for Tyrod Taylor, who was filling in for Daniel Jones and left the game with a rib injury in the second quarter.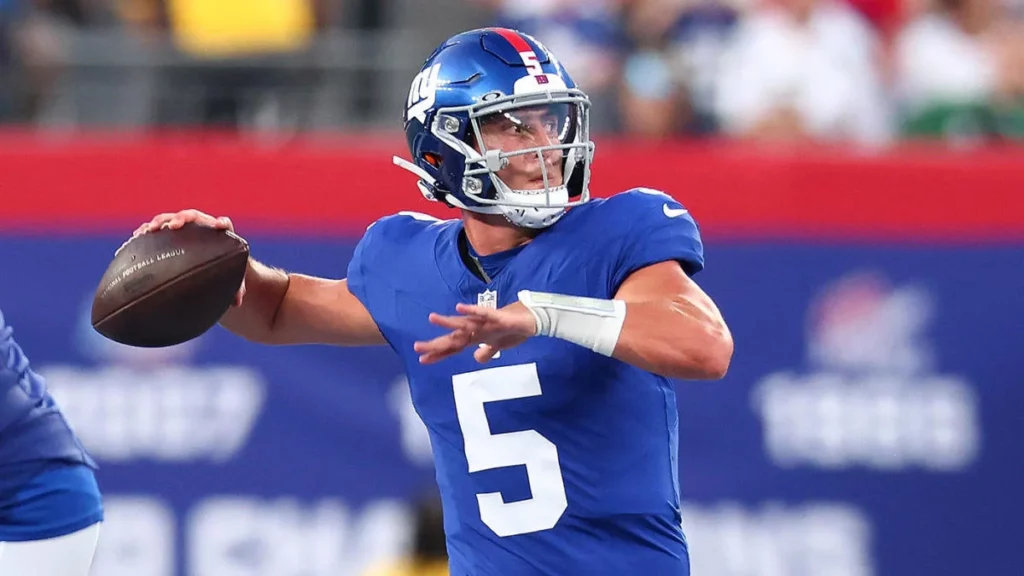 DeVito did not have much success passing the ball, completing only two of his seven attempts for negative one yard. However, he did score a rushing touchdown in the third quarter, when he faked a handoff to Saquon Barkley and ran six yards into the end zone. He became the first Giants quarterback to score a rushing touchdown in his NFL debut since 1950.
DeVito's touchdown gave the Giants a 10-7 lead, but they could not hold on and lost 13-10 to the Jets. DeVito will be ready to play again on Sunday against the Las Vegas Raiders if Taylor or Jones is not available.
Bagent struggles in loss to Chargers
Tyson Bagent, who joined the Bears as an undrafted free agent, had a rough night against the Los Angeles Chargers on Monday. Bagent fumbled and threw an interception on consecutive plays in the first quarter, which led to two Chargers touchdowns and a 17-0 deficit.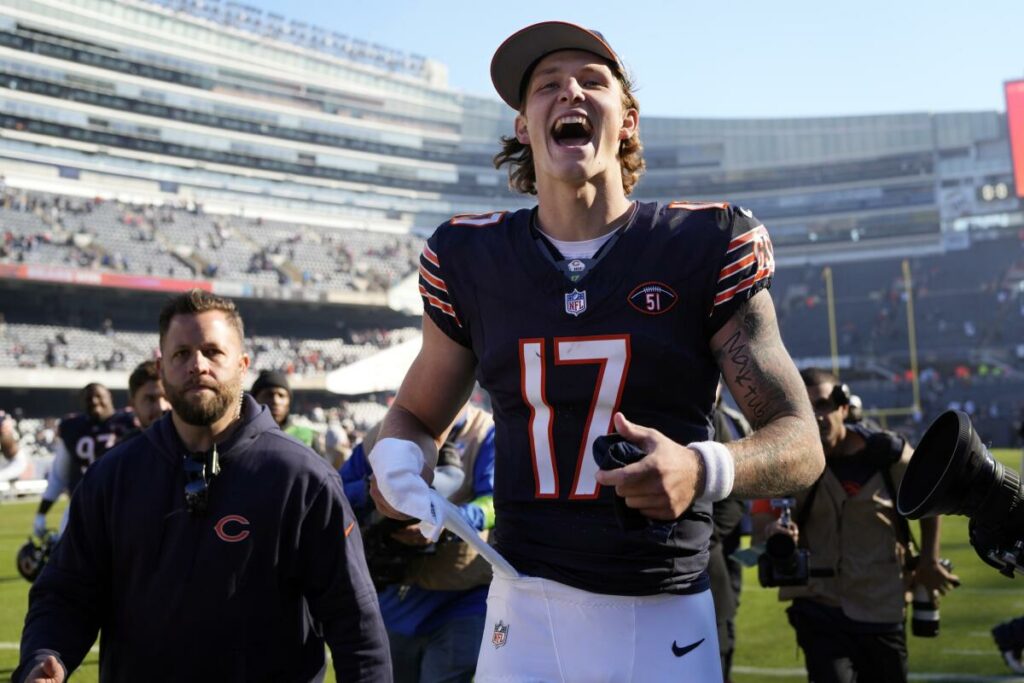 Bagent did not throw any touchdown passes in the game, but he did score one on the ground in the second quarter. He completed 25 of his 37 passes for 232 yards and two interceptions. He also had a decent completion rate of 67.6%.
The Bears could not overcome their early mistakes and lost 30-13 to the Chargers. Bagent will face another tough challenge on Sunday against the New Orleans Saints.