NFL World reacted to running back Jahmyr Gibbs injury news
Fans were shocked by the first notable injury of rookie minicamp and Detroit Lions fans probably won't like being on the receiving end of it. The injury news is one of the disheartening news and it affects a lot to the team and its management. Fans also get hurt as their favorite player will be kept outside of the matches.
The Detroit Lions announced the first injury of the season this week first-round running back rookie Jahmyr Gibbs is dealing with an injury.
They announced that Jahmyr Gibbs dealing with an ankle tweak and has been held out from their ongoing minicamp. He will now take rest and cure the injury until he will be declared fit for the team.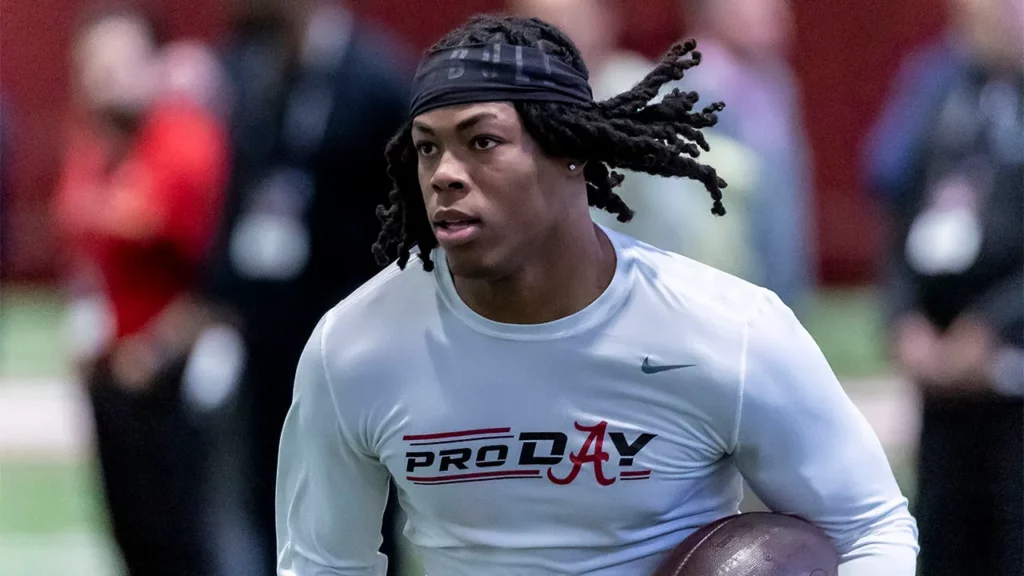 Though the injury is seen as minor and Gibbs was on the field yesterday. After the Detriot Lions announced the injury news, fans started to show their concern on the matter and started to comment on it.
After all, running back is one of the positions most susceptible to injury and shortened careers.  Fans share their concern that they don't want more injuries, as they are already being forced to deal with more running injuries. 
The running back injury has been a major issue for the Lions over the past few seasons and this has affected them a lot. Some fans are comparing Jahmyr Gibbs to D'Andre Swift, who was recently traded after battling injuries.
The major reason for Detroit Lions traded Jahmyr Gibbs No. 12 from Alabama in hopes that he would bolster their already strong running game and help them maintain their top-five offense. But no one can predict the future and here we dealing with an injury. 
The Detroit Lions were expecting that both Jahmyr Gibbs and Jamaal Williams will give the Lions the best backfield in the NFL, but unfortunately, they are healthy. It seems like a bit of bad luck for the Detroit Lions. 
Here are some thoughts of fans reacting to the news.
Right now though, getting both healthy could be a moot point for the Lions.
Hope, Gibbs recovers soon and will be able to contribute a lot to the team.
Read More: Tampa Bay coach Todd Bowles graduating from college at 59