The San Francisco 49ers could have fined Nick Bosa million dollars per day for missing training camp due to his holdout. While Bosa waits for a huge contract extension that will likely make him the highest-paid defensive lineman in NFL history.
Due to his absence from the 49ers' first preseason game in 2023, Bosa could be fined an amount almost equal to one week's regular-season pay, which is almost $1 million.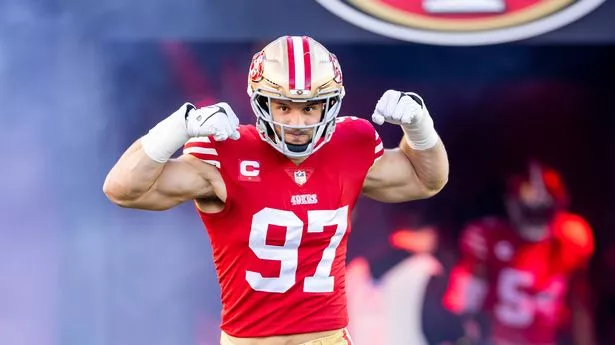 John Lynch, the general manager, has not provided updates on discussions about the contract extension with Bosa's agent, Brian Ayrault. There has been little news since the start of training camp when the reigning Defensive Player of the Year was noticeably absent.
There have been occasional rumors and speculation pieces, such as this one: Should the 49ers be concerned about a lineman Bosa during the regular season?
It's possible that Bosa isn't holding out just to force the Niners' hand, but is waiting for other negotiations to take place elsewhere in the league.
The timeline for player extensions varies by team, but several star defenders and pass-rushers in Bosa's class await new contracts.
The Green Bay Packers' Rashan Gary and the Carolina Panthers' Brian Burns, who were drafted in the same round and year as Bosa, are both seeking their second contracts. They are currently playing on their fifth-year options, and it is likely that Bosa is waiting for Gary and Burns to sign their deals before agreeing to San Francisco's offer.
Reportedly, Carolina Panthers offered a contract to Brian Burns who is seeking top-edge rusher pay. That's the reason Bosa is wise to wait.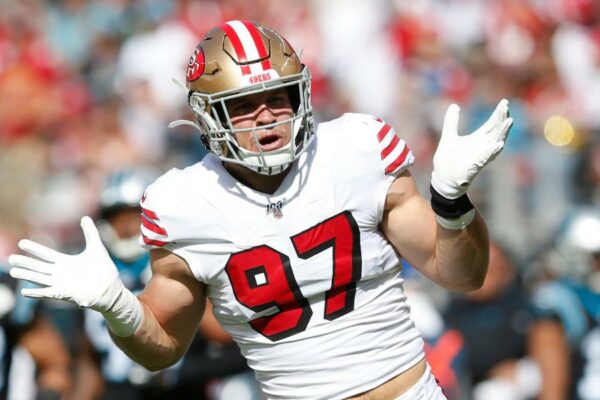 The demands in the contract talks, such as guarantees and incentives, could also cause delays. It is also possible that San Francisco is far from meeting Nick Bosa's demands.
It is difficult to speculate where the two sides stand since the 49ers' general manager is not providing much information or insight about the talks.
It's possible that Week 1 could be the final deadline for both sides to agree on a figure, as neither side wants to extend beyond that point, according to Lombardi.
What do you think, will the 49er fulfilled Nick Bosa's demand in the contract? Let us know in the comment section below!
Read more: Reasons why Taylor Swift declined 2024 super bowl halftime show?
Make sure you bookmark NFL Exclusive for the latest NFL news, daily updates, and many more things!