The Cleveland Browns will be without their engine for the upcoming matches this season.
According to Cleveland Browns head coach Kevin Stefanski, Browns running back Nick Chubb will not return this season due to a "significant knee injury,"
Amari Cooper of Cleveland made this statement following the Browns' Week 2 "Monday Night Football" loss to the Steelers. In a back-and-forth contest on Monday night, the Steelers ultimately defeated the Browns 26-22. The wide receiver Cooper praises teammate Nick Chubb, who sustained a severe knee injury during the game.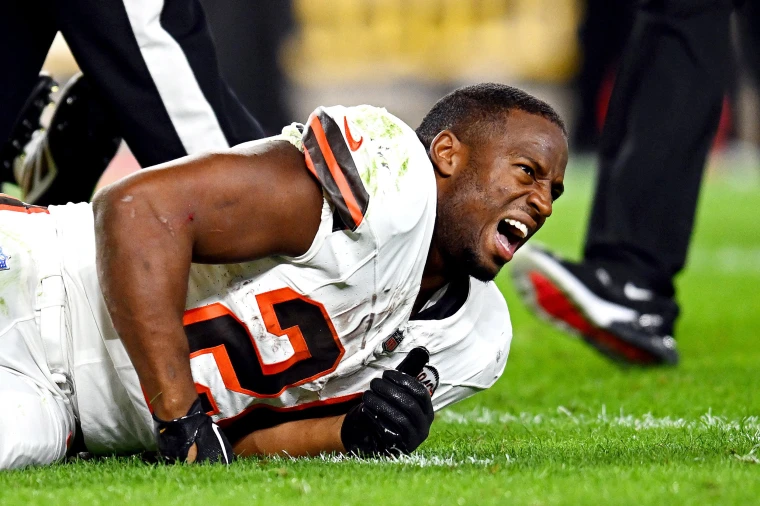 "It's a huge loss, Nick is like the engine of the team, the best player on the team," Cooper said. "Tragic. I'm very sad for Nick, sad for this team."
However, Nick Chubb has experienced a season-ending knee injury twice now. Chubb experienced a similar injury in 2015 while playing for the Georgia Bulldogs, ripping his ACL, MCL, and PCL as well as dislocating his kneecap in one swift motion.
The running back Nick, 27, is currently dealing with a similar injury and long-term rehabilitation. Here are some details on Chubb's comeback to the field.
How long is Nick Chubb out for the 2023 season?
Running back Nick Chubb's recent knee injury is still not fully known, but according to Browns head coach Kevin Stefanski, the running back will probably miss the 2023 campaign.
The seriousness of the knee damage and its implications for his recovery until 2024 should be determined by an upcoming MRI.
However, Deshaun Watson has claimed that the Cleveland Browns' performance against the Pittsburgh Steelers was "not good enough".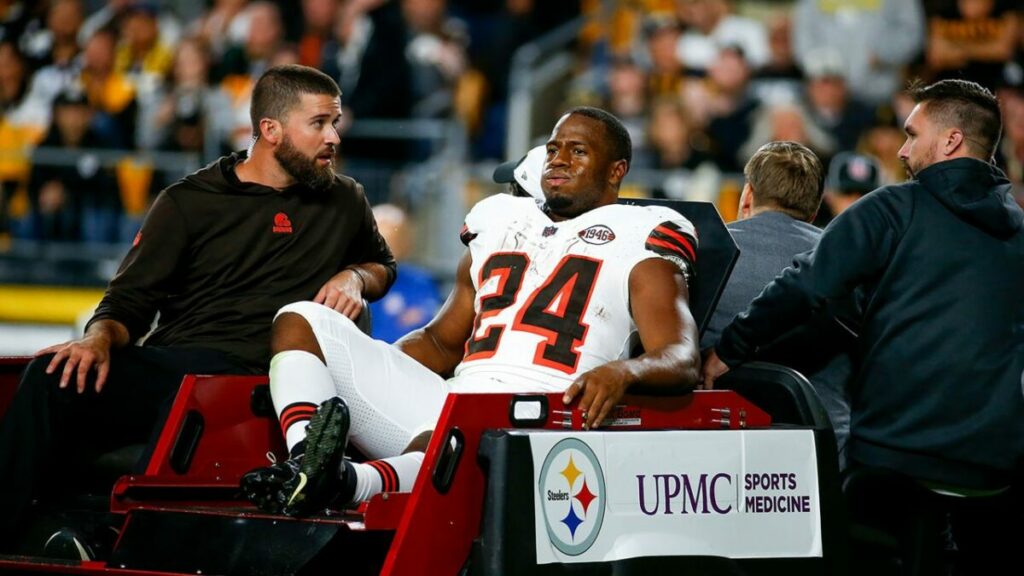 He said: "I feel like, tonight, it was s*it as far as that. There are some plays that we capitalized and we did good, but as far as my part, it's not good enough. I put that on me.
"The first play, yeah, we can get into the tactics of receiver running out and putting the ball out, and this, that, and the third, but I got to give him a better ball.
"The forced fumble for a touchdown for them. We can say, 'This guy can do this,' but I've got to protect the ball. We're not going to put it on anyone else.
"You put it on me. I can take the full blame, I can take the criticism and I'm going to do that."
Read more: Quarterback C. J. Stroud becomes the first player to throw 380+ yards in a single game
Make sure you bookmark NFL Exclusive for the latest NFL news, daily updates, and many more things!