Ex-Raiders Nick Kwiatkoski, $21 million starter signs with AFC Rival.
Every NFL Franchise is busy organizing its teams' line-up. All the players and the coaches will be back together on the field during the training camp. With ongoing OTA all the teams now have to realize what they need in the team this upcoming season.
One of the franchises, the Pittsburgh Steelers decided to add a perfect linebacker to their roster so they moves towards Nick Kwiatkoski. Colin Dunlap of 93.7 The Fan reported that the team is signing veteran linebacker Nick Kwiatkoski.
After a tryout through minicamp, the Steelers plan on signing LB Nick Kwiatkoski. He played collegiately at West Virginia and his high school football at Bethel Park.

— Colin Dunlap (@colin_dunlap) June 19, 2023
It will be a homecoming deal for Nick Kwiatkoski cause he belongs to Pittsburgh, Pennsylvania. He starts hi NFL career with the Chicago Bears as a fourth-round pick in the 2016 NFL draft. After serving the Bears as a part-time starter Kwiatkoski was signed by the Las Vegas Raiders as a full-time starter on a three-year, $21 million contract. Then he left the Raiders after the 2021 season and signed with the Atlanta Falcons. Last season he just appeared in 12 games where he recorded just seven combined tackles. Although he had a hard time carving out a role on the defense last season.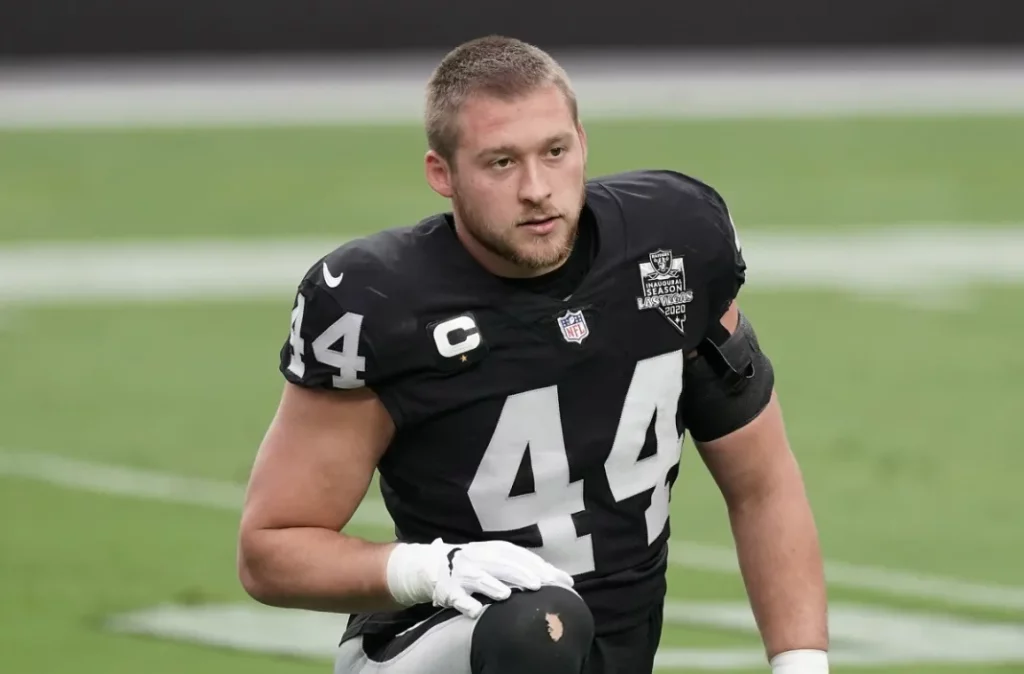 The Raiders gave a chance to many linebackers but none of them found long-term options. Divine Deablo was selected in the third round of the 2021 NFL Draft and earned his starting role in the second season with the team. He played in just eight before an injury knocked him out for the season.
Meanwhile, Divine recently gives some updates on his injury:
"I didn't think my arm was broken," Deablo said during his June 6 media availability. "The X-ray came and it turned out to be broken. Of course, I was down, I was sad … I knew I was going to miss the rest of the season, but I saw it as an opportunity.
"I just studied the game; I worked harder and this offseason I stayed here the whole time just in hopes that it will work out on the field."
However, what do you think of Nick Kwiatkoski? Is his joining will profitable for the Steelers? Let us know in the comment section below!
Read: Christian McCaffrey's school friend won the US Open 2023