JaMarr Chase is fully confident about Sunday's match, Let's see if his words are true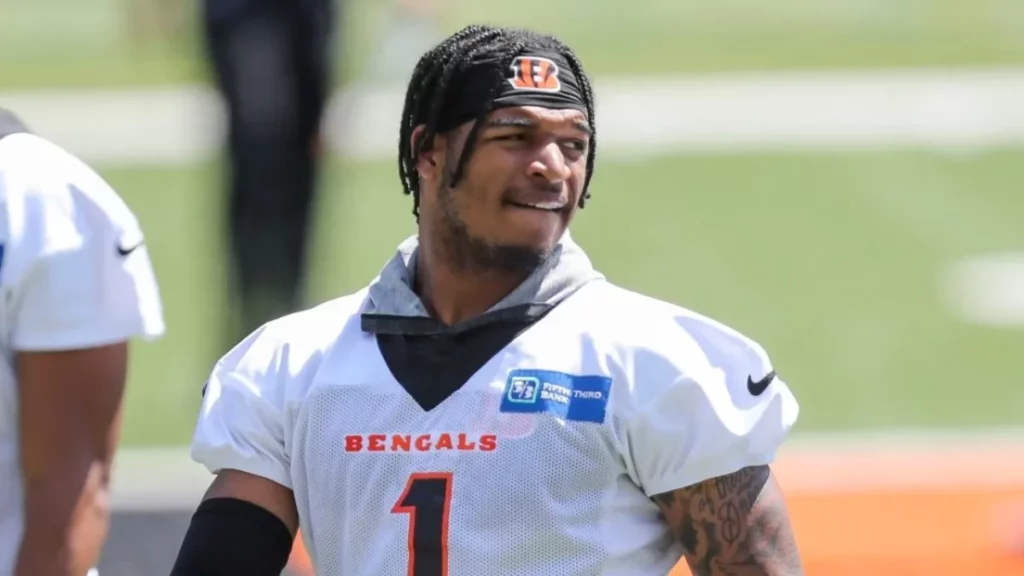 The lose-and-win is a part of the game but we have seen the worst of it. The Cleveland Browns and the Cincinnati Bengals will be facing each other on September 10.
The game is still to be played but the rivalry between them is unbelievable. Both the teams do not like each other and this can seen by JaMarr Chase's latest comments.
Both the teams are known to be big rivalries and a strong heat is been seen between them during the matches.
A recent comment from the Bengals star wide receiver shocked the fans.
In a recent interview, he confirmed that he almost called the Browns "the elves", and also said, "Cleveland is Cleveland."
"It feels like a regular game to me," JaMarr Chase said, as per ProFootballTalk. "It don't feel no different. It's just the hooping and hollering about the Cleveland Browns. I was about to call them the elves. I don't really hear it. If you ask me, I don't really pay attention to it."
"It's a regular game to me."

"It's just the hooping and hollering about the Cleveland Browns. I was about to call them the elf's (elves)."

Ja'Marr Chase doesn't want to hear about the #Bengals recent struggles against the Browns. @fox19 pic.twitter.com/adiQ20Y6iO

— Jeremy Rauch (@FOX19Jeremy) September 7, 2023
Chase was talking very confidently but the past record says different things. The Cleveland Browns have won 8 of the last 10 games against the Bengals.
Also, they are the only team to defeat the Bengals by more than one score, a 32–13 loss in week eight last season.
Also read: Patriots coach Bill Belichick is afraid of his girlfriend badly
In 2020, JuJu Smith-Schuster, former Pittsburgh Steelers wide receiver was chanting "The Browns is the Browns" leading up to the Steelers-Browns playoff game, and it cost a lot to the Steelers. The Browns won the match.
The Bengals are going to face the Browns on Sunday. Let's see if JaMarr Chase's words become true or not.