A group of Eagles players – OLB Nolan Smith, WR Olamide Zaccheaus, and CB Zach McPhearson – were injured in the first half of a preseason game against the Browns at the Linc.
Smith and Zaccheaus are both questionable to return due to shoulder injuries, while McPhearson has been ruled out with an ankle injury.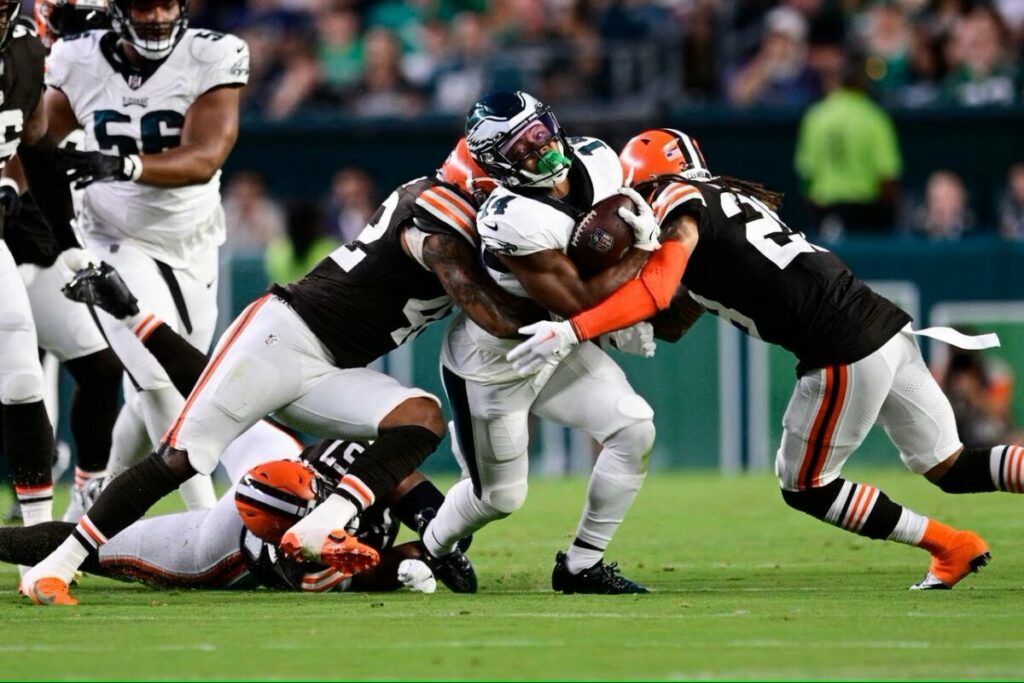 Nolan Smith seemed to initially hurt his shoulder on a near-sack on a third down in the first quarter but stayed in the game for the very next snap on punt coverage.
The first-round pick continued to play and on the next series, the injury became more apparent after he chased down receiver Anthony Schwartz and got into a collision.
Nolan Smith entered the blue medical tent for a short evaluation before proceeding inside. He walked in flexing his arm while laughing with the trainers.
It appeared that the Eagles' backup cornerback, McPhearson, sustained a serious injury during training camp and required assistance to leave the field before being carted inside.
During practice, he was moved from cornerback to outside before the game. Zaccheaus sustained a shoulder injury in the first quarter.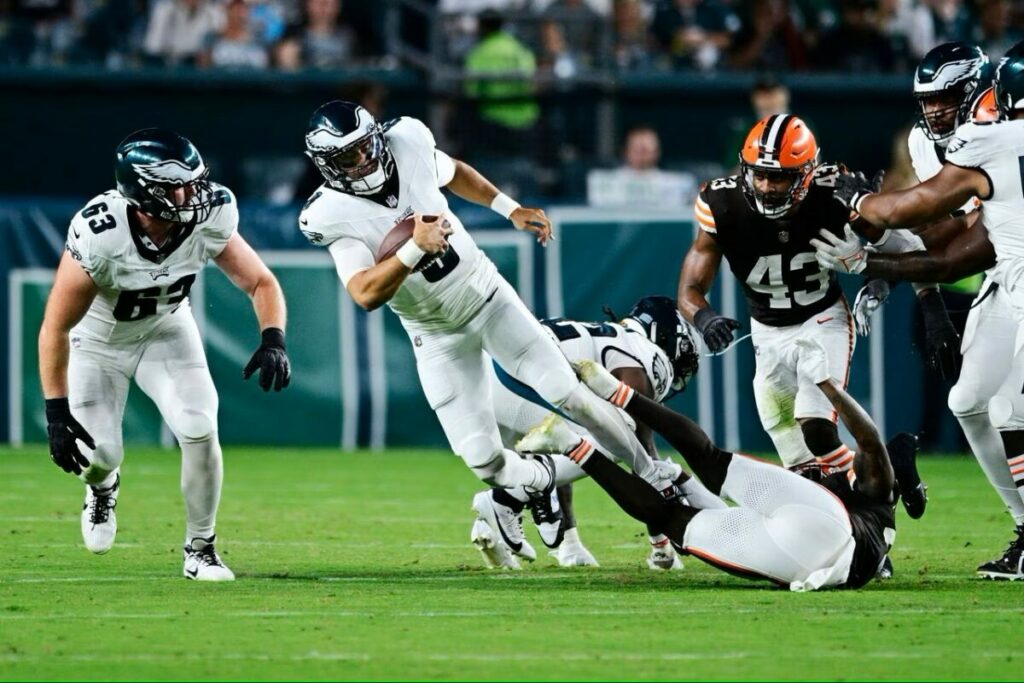 The Eagles were without Quez Watkins, who missed the two joint practices against the Browns, due to an injury. During the game, Olamide Zaccheaus suffered an injury but later returned to the sideline after going to the locker room. Zacchaeus had 1 catch for 17 yards on 3 targets before the injury and also had a punt return of 11 yards.
In the two joint practices this week against the Browns, the Eagles were without Quez Watkins, who is dealing with a hamstring injury. So Zacchaeus has had more reps. But it was pretty clear before this week that Watkins is ahead of Zaccheaus on the depth chart.
Read more: Eagles Tyrie Cleveland is out for the preseason game after suffering a Neck injury
Make sure you bookmark NFL Exclusive for the latest NFL news, daily updates, and many more things!