This season, the Green Bay Packers have caught the attention of many NFL fans due to their acquisition of a new quarterback, Jordan Love.
It's finally his opportunity to prove himself as a capable NFL quarterback after spending several years as a backup to Aaron Rodgers.
There have been concerns about Jordan Love's performance in Green Bay as reports suggest that the team's offense has been struggling significantly during camp.
Adam Schein made some critical comments about Jordan Love as he prepared for his debut season as a starter. As reported by CBS Sports Network, Schein stated that Jordan Love is incapable of playing football.
"Jordan Love can't play football."@AdamSchein says it is a debacle in Green Bay 👀 pic.twitter.com/VDi9hbnGB2

— CBS Sports Network (@CBSSportsNet) August 4, 2023
Must read: Running back Joe Mixon facing a civil suit for shooting his neighbor
Must read: Quarterback Aaron Rodgers will not play in the preseason due to injury
In his opinion, Jordan Love is not a good player and is unlikely to succeed as an NFL starter. However, it doesn't seem fair to judge Love based solely on some training camp reports.
Love will face intense pressure to demonstrate that the Packers made the correct choice in selecting him in the draft.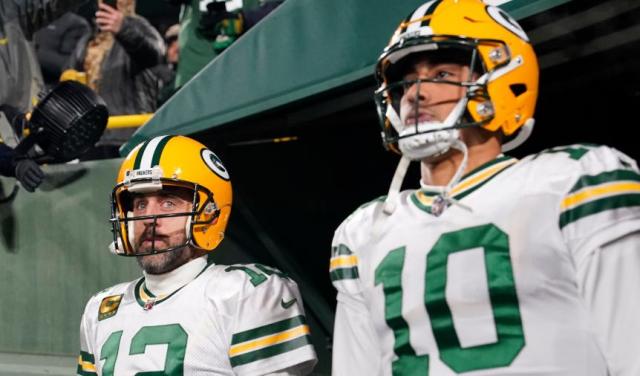 It is anticipated that the Packers won't make it to the playoffs this year. There are even predictions that they could end up in last place in the NFC North.
This season, the Packers are likely to be intriguing and could potentially catch many off guard.
Watching Love's performance as a starter in his first season is sure to be must-see TV.
Read more: Ja'Marr Chase gives an update on quarterback Joe Burrow's injury