The Green Bay Packers reportedly signed a new MVP quarterback, Alex McGough.
The Green Bay Packers signed a new MVP quarterback into their roster in the 2023 season, however, the quarterback is not from the NFL.
According to Aaron Wilson, the team reportedly has signed Alex McGough, the USFL MVP of the Birmingham Stallions, who have won two consecutive USFL championships.
#Packers intend to sign @USFL MVP quarterback Alex McGough @USFLStallions a two time champion and athletic dual threat previously with #Texans #Seahawks    #Jaguars following a successful workout, per league sources @KPRC2 https://t.co/rJuwc72RRe

— Aaron Wilson (@AaronWilson_NFL) July 18, 2023
Alex McGough will join the training camp on July 21st.
Jordan Love, who is set to be the starting quarterback for the Packers in the upcoming season. But it is not clear who the Packers released to clear a roster spot. Some news suggests that the team would release either Danny Etling or rookie Sean Clifford.
Last two seasons Alex McGough played with the Birmingham Stallions of USFL and won the USFL championship in both seasons. He was previously drafted by the Seattle Seahawks during the 2018 NFL Draft. He has a record-setting career at Florida International in which he ranks first with 65 touchdown passes and second with 9084 passing yards.
During the preseason with the Seahawks, he threw 476 yards and three touchdowns with an 87.8 passer rating in the 2018 season. Later he joined the Jacksonville Jaguar where he threw 60 yards and zero touchdowns with a 31.9 passer rate during the preseason. He again joined the Seahawks in the 2021 season and threw 145 yards and one touchdown with 61 passer rate in the preseason.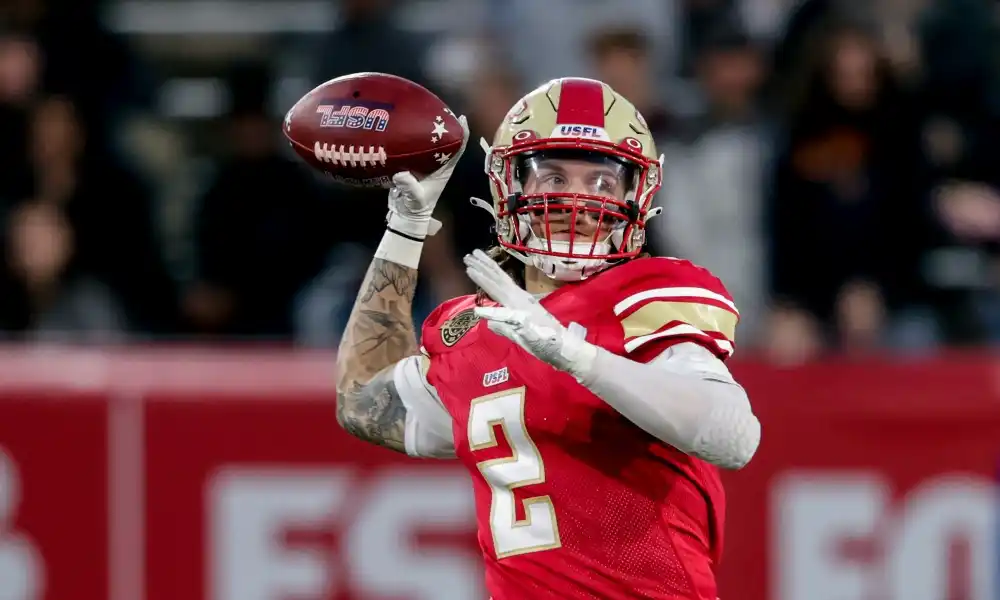 Must Read: NFL world shocked by Brittany Mahomes daughter's Soccer skills
Must Read: What Brittany Mahomes said is shocking for everyone, She isn't ready
However, Alex McGough was released by the Seahawks before the season starts. He was then drafted as the sixth overall pick by the Birmingham Stallions in the 2021 season, where he found former Packers tight end, Jace Sternberger.
In the USFL, McGough starts the season as a backup quarterback but after J'Mar Smith's injury, he leads the Stallions to the league's championship.
The Packers are in the transition period at quarterback. A year ago, the team had the best quarterback in the room. The situation has changed now. The backup quarterback is now the starter.
Hope, with these talented players the Packers be able to reach the playoffs.
Read more: Saquon Barkley loses his $19.5 million deal with the New York Giants