Rachel Bush, the wife of Buffalo Bills safety Jordan Poyer, has opened up about their family
plans on social media. Bush, who has over four million followers on Instagram, answered some questions from her fans in a recent Q&A session.
One of the questions was about whether she and Poyer planned to have more children. The
couple already has a daughter, Aliyah, who was born in 2016. Bush replied that she wanted one more child, but not until her 30s. She also shared a cute photo of Poyer with Aliyah.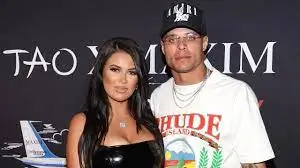 Bush also talked about her pregnancy experience and the challenges she faced. She said that
she had a C-section and that the worst part was the needles. She also advised other mothers to wait for the full recovery time and not to work out too soon, as she did and tore her stitches.
Bush and Poyer have been together since 2015 when they met on Twitter. They got married in 2018 in Jamaica. Bush often supports Poyer on social media and attends most of his home
games.
Poyer is a key player for the Bills, who are leading the AFC East division with a 6-2 record. He
has 51 tackles, two interceptions, and one sack so far this season. He recently wished Bush a
happy birthday on Instagram, calling her his queen.