The Las Vegas Raiders have made a major change at the quarterback position. According to NFL Media's Mike Garafolo, the Raiders are benching veteran Jimmy Garoppolo and starting rookie Aidan O'Connell, who was drafted in the fourth round this year.
The move comes after the Raiders parted ways with head coach Josh McDaniels, general manager Dave Ziegler, and offensive coordinator Mick Lombardi earlier this week. The Raiders are currently 3-5 and have lost four of their last five games.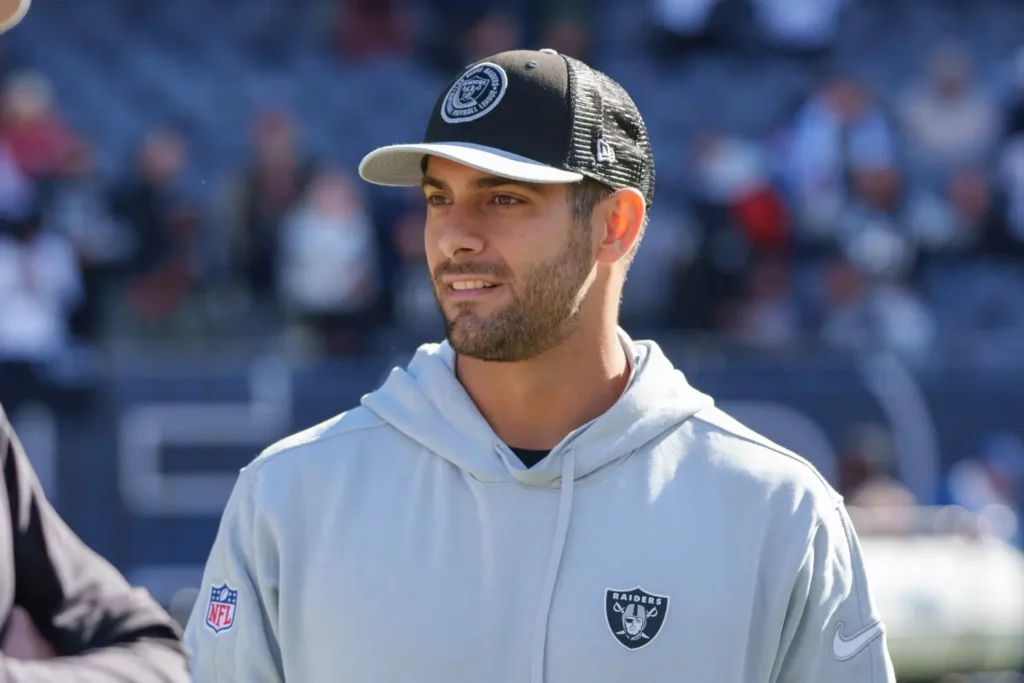 Garoppolo, who was acquired from the New England Patriots in 2021, has struggled this season. He has thrown for 1,842 yards, 10 touchdowns, and 12 interceptions, with a passer rating of 74.6. He has also been sacked 24 times and fumbled seven times.
O'Connell, who played college football at Purdue, will make his first NFL start on Sunday against the Denver Broncos. He has appeared in two games this season, completing 6 of 10 passes for 72 yards and one touchdown.
The Raiders' decision to start O'Connell has received mixed reactions from fans on social media. Some fans are excited to see what the rookie can do, while others are skeptical about his ability to lead the team.
Mark making moves!!! https://t.co/89u700MtlB

— Kenny King Jr (@KennyKing_Jr) November 1, 2023
"Mark making moves!!!" tweeted Kenny King Jr., referring to Raiders owner Mark Davis.
"No one spanks the Giants more than 1 off no-name QBs," a New Yorker replied, implying that O'Connell will have a breakout game against the New York Giants in Week 10.
"I can now stomach Raiders football, thanks," a user said, expressing relief that Garoppolo is no longer the starter.
"Good," another commented. "If there is ever any uncertainty in your organization, play the young guys."
"Let's go to work kid we believe in you," a fan said, showing support for O'Connell.
"This morning keeps getting better and better!!!" another fan exclaimed, celebrating the change.
"Alright, I'll watch. RIP Patriots West," another person tweeted, mocking the Raiders for copying the Patriots' model of success.
At a glance: Will Raiders quarterback Jimmy Garoppolo play in training camp?
The Raiders will hope that O'Connell can spark their offense and help them turn their season around. They are currently third in the AFC West, behind the Los Angeles Chargers and the Kansas City Chiefs.