Defensive end Isaac Rochell's wife is due to give birth this December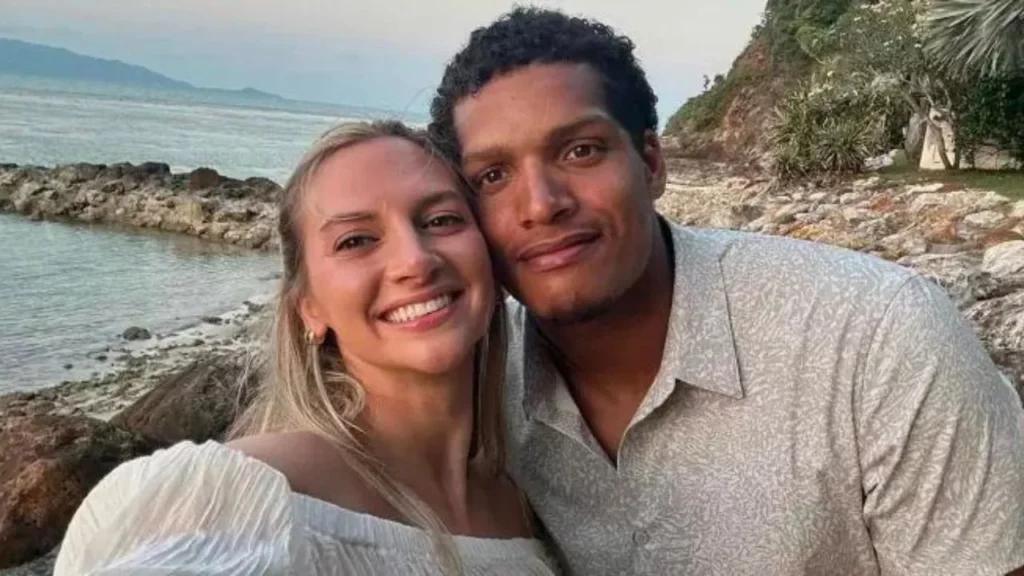 It is very disappointing to see your love's bad phase. Las Vegas Raiders star veteran defensive end Isaac Rochell was released from the squad on Tuesday.
But the weird thing is, the transaction was announced hours after the Raiders' social media account praised Isaac's brother's contributions to the Air Force.
The team tweeted, "Isaac Rochell recognizes his brother's military and athletic contributions to the Air Force."
Isaac Rochell's wife, Allison Kuch could not bear such great sorrow and became emotional. Allison is pregnant and is due to give birth this December.
She said that packing and moving during pregnancy is very stressful. Allison or any mother would not want her child to be born with a condition like this.
Isaac Rochell's wife, Allison shared a TikTok video this Tuesday and Kuch admitted that she cried when she learned of Rochell's release.
"If you're tired about always hearing about these transactions, same," Kuch said. "This sucks for all of us. At the end of the day, the NFL is a business and my husband and I are fine. We are OK. We have each other. But I would be lying if I said this didn't affect me or that I didn't care or it didn't make me emotional.
Also read: Why Tyreek Hill said "Kids generation is screwed"? See details
"Now, the part where it becomes emotional is the fact that we've created a sense of community here. We have friends here, teammates here — and the fact that now we're going to be uprooted and have to move so close to welcoming our daughter into the world. She's going to be like, 'Wow, your world is hectic.'"
Rochell has amassed 113 tackles, 17 quarterback hits, and 9.5 sacks since his draft. He was selected by the Los Angeles Chargers in the 2017 NFL draft.
Rochell and Allison met during their college days, while they were enrolled in different colleges. After dating for a long time, they got married in April 2021 and are expecting their first child this year.
Allison Kuch is a popular social media star. She is quite famous on YouTube and TikTok.