Unfortunately, the Los Angeles Rams had to part ways with one of their top players, which is not good news for Sean McVay and Matthew Stafford.
The Los Angeles Rams had a difficult season, ending with a 5-12 record and losing their chance to defend their Super Bowl championship in the NFL. Unfortunately, Matthew Stafford was only able to play in nine games due to injuries. At the end of the season, there were doubts about whether Sean McVay would continue as the team's head coach.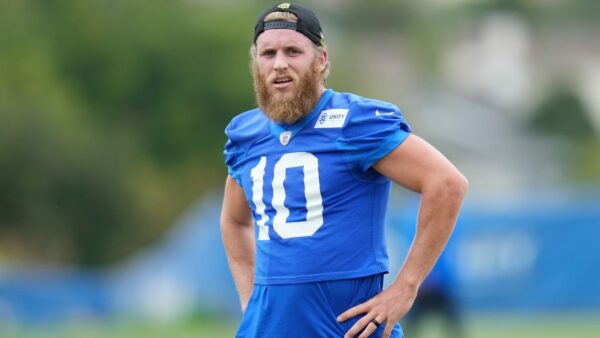 The Los Angeles Rams will undergo a significant rebuilding process with McVay remaining as their leader. Despite the challenge of competing against strong NFC West teams such as the San Francisco 49ers and the Seattle Seahawks, the Rams still have a talented group of players including Aaron Donald and Cooper Kupp, supporting the quarterback Stafford.
However, the Rams suffered a setback when Cooper Kupp left Tuesday's practice with a hamstring injury. Although no specific timeline has been given, the team fears that Kupp may be out for several weeks. Nevertheless, they remain optimistic that Kupp will recover for their season opener against the Seahawks on September 10th.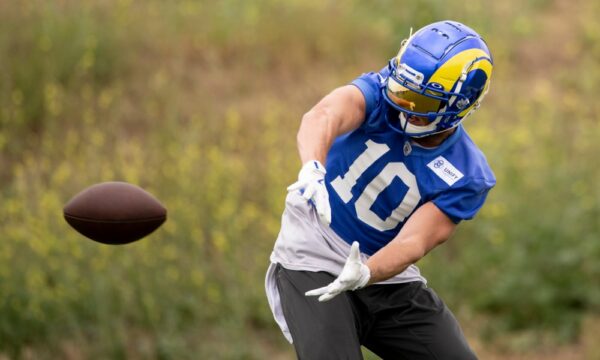 During training camp, Cooper Kupp sustained the injury while running a route, according to head coach Sean McVay. Losing Kupp could be a massive blow to the Rams, as he is their top offensive player. In 2022, Kupp missed the last eight games of the season due to a high ankle sprain, which prevented the team from making a playoff run.
With Allen Robinson II traded to the Steelers, the Rams' depth chart now consists of Demarcus Robinson, Lance McCutcheon, and Xavier Smith. Therefore, it is crucial for Cooper Kupp to fully recover and return to his 2021 form, where he led the NFL in catches, receiving touchdowns, and receiving yards, to help the Rams succeed this season.
Read more: Cowboys Owner Jerry Jones Faces Backlash Over Jimmy Johnson Snub