The legendary quarterback Tom Brady is a man who is loved by everyone. He is a man of value and has a lot of discipline. Loving someone is people's own choice but Tom Brady has all the qualities which make him lovable and adorable.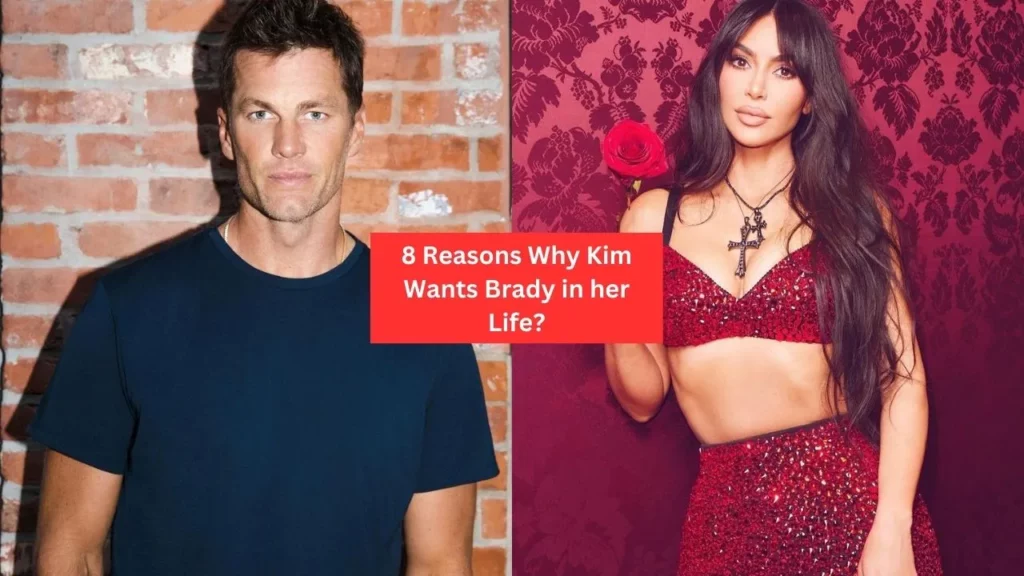 A person who is from a sports background knows the values, discipline, and value of time. And a girl who will get all these in a man will obviously date him. Girls die to date and meet Tom Brady and the reasons are very transparent. Tom Brady is good-looking, caring and has many more qualities.
Who doesn't want to date a person like Tom Brady? Brady has been linked with several celebrities and models after his divorce from his ex-wife and Brazilian Super Model Gisle Bundchen. Tom Brady and Gisele Bundchen were married for more than 13 years and they had an excellent relationship.
Before marrying, they dated for approximately 3 years. Gisele took a tog a big decision of marrying just three of dating and this shows the values of Tom Brady.
Tom Brady is currently single and finalized his divorce from Gisele last year in October after 13 years of marriage. They share two children together, son Benjamin Rein, 13, and daughter Vivian Lake, 10. Brady also shares a son Jack, 15, from his previous relationship with actress Bridget Mohanyan.
Tom Brady was recently linked with popular American social media personality Kim Kardashian. The rumors were taken to the next level when they both attended Michael Rubin's 4th of July party together.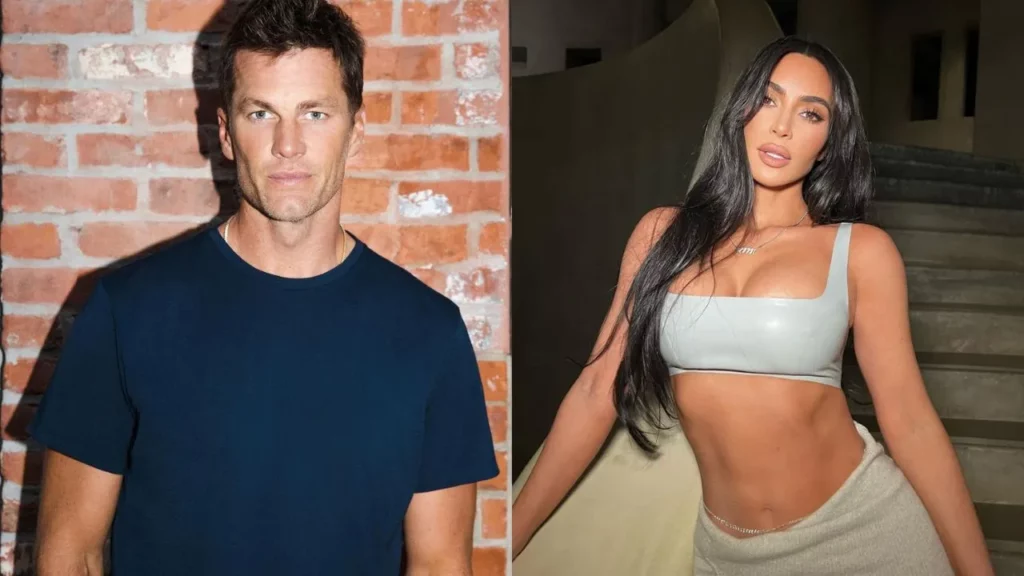 They were said to be spending the party night together. Kim Kardashian is also currently single and is a mother of 4 kids.
But what are the big reasons that someone should date Tom Brady?
There are many qualities in Brady that make him a great lover. Girls always want a person who cares for them and loves them without any reason and Tom Brady is one of them.
1. Tom Brady doesn't run away from responsibility
When you are a player of this level, the responsibility automatically comes. They manage their sports and everything else. They take care of themselves, their families, loved ones and their kids. Brady took full care of the child from his first relationship with actress Bridget Mohanyan and didn't let the separation affect him.
2. Brady is a caring person
Brady is a caring person, it can be seen from his 13 years of marriage with Gisele Bundchen and his previous relationship with Bridget Mohanyan. He treats others with respect and does not let his ego rule his actions. He is a humble person.
3. Tom Brady is a good father
Tom Brady is a great father and nobody can deny it. During his game days and also after retirement, he took care of his kids in a very good way. He always makes time for their kids and enjoys holidays with them. After his divorce and retirement, he has been seen mostly spending time with his kids. Brady often shares photos with his kids enjoying vacations.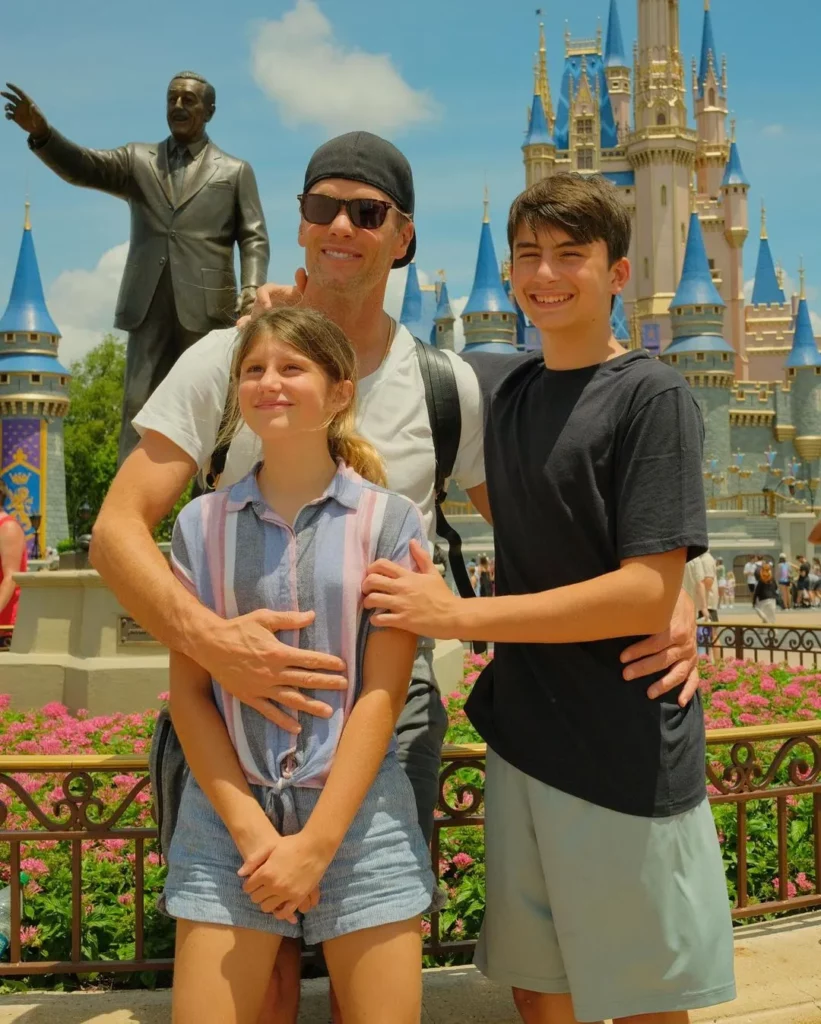 4. He is much wealthiest and an independent person
Tom Brady has a big net worth no doubt. He has earned a lot from his professional career and endorsement deals. He is also a prominent investor and has invested in big stocks. Brady is also a part owner of the WNBA team Las Vegas Aces. Tom Brady knows how to grow in life which keeps him forward in life. 
5. Brady is the trustiest person
Brady was married for 13 years with Gisele Bundchen and the relationship was smooth. They both trusted each other very well, whatever the divorce reason was. If a person is happy, one of the reason is he or she trust the other person. So Brady is a trustworthy person for a date.
More: What Brittany Mahomes said is shocking for everyone, She isn't ready
6. Tom Brady is good-looking and hot
Tom Brady is one of the famous stars of the NFL. He is smart, good-looking, and hot. Brady is one of the NFL's most popular players, and fans can't wait to meet him. Everyone wants to date someone hot and sexy and Tom Brady has it all. Models like Kim Kardashian will definitely look for that.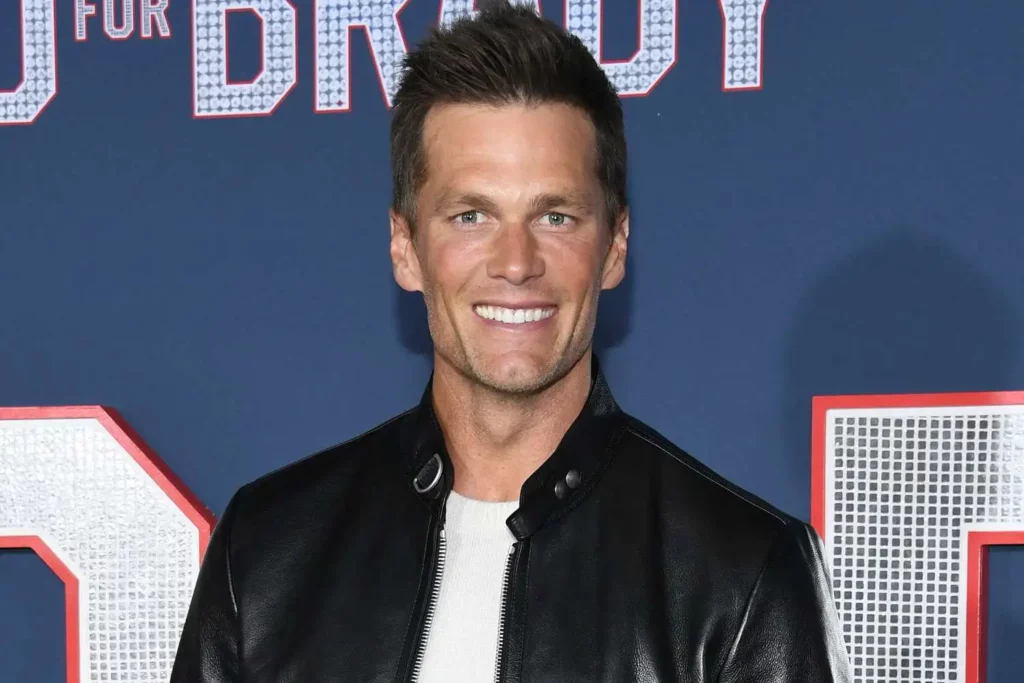 7. Tom Brady is very famous
Tom Brady is a legendary quarterback and everyone knows him for his legacy on the field. He is the only player in NFL history to win 7 super bowl titles. His records are unimaginable and unbreakable. With being a famous person he also has a great heart.
8. Tom Brady is a man of Patience
Brady is very patient, he knows the working of things and doesn't lose patience easily. Many players with big ambitions to play in NFL lose patience in their early stages but maintained the legacy for 23 years. There may be ups and downs in life, but patience is the only thing that gives you knowledge of the right things and does not let you go astray. So, Brady is not a man to give up easily on things. That makes Brady more choosable for dating.
Read More: Who is Olivia Dunne? Olivia Dunne's boyfriend, dating history and all details
Kim Kardashian or any girl would want these qualities and would obviously want to date a man with these qualities. Kim Kardashian and Tom Brady are both single and are parents to children. Kim was previously married to star rapper Kanye West.
Overall, it is Kim Kardashian's choice whether she wants to date Brady or not. Many sources have claimed that they are dating but some big personalities have denied it. They say that Brady and Kim are just good friends.
Q. Who is Tom Brady dating Now?
Tom Brady has been linked with many models and celebrities. He has been recently single and the dating rumors around him don't seem to stop. He is mostly linked with the popular figure Kim Kardashian but till now there is no official confirmation.
Q. Is Tom Brady dating Kim Kardashian?
Tom Brady has been linked with Kim Kardashian many times. The dating rumors suddenly increased when they both attended Michael Rubin's 4th of July party and were said to be spending quality time together. But still, there is no official confirmation.
Q. Who is Tom Brady's new girlfriend?
Tom Brady has been linked a lot with Kim Kardashian lately. It is not confirmed whether they are dating or not. They were also seen getting cozy together at Michael Rubin's Fourth of July party.
Q. Who is Kim Kardashian's new boyfriend?
Kim Kardashian has been linked with several celebrities after finalizing her divorce from Kanye West. She dated Pete Davidson but the relationship did not last long. It is being said that she is currently dating Tom Brady as the rumors just don't seem to stop.