What did you watch Barbie or Oppenheimer?
After knowing the two most anticipated movies are going to release on the same day, fans are debating which movie they should go to watch. The movies are "Barbie" and "Oppenheimer" released on the 21st of July.
Although Both movies are opposite to each other, Barbie, which is directed by Greta Gerwig. is a fantasy comedy film based on a fashion doll named Barbie, while Christopher Nolan's Oppenheimer is an epic biographical thriller about a physicist "J. Robert Oppenheimer".
A video posted by NFL on the 21st of July in which some of the NFL players are asked which movie they prefer to watch, during an event for Netflix's "Quarterback" sports documentary.
Many stars like Patrick Mahomes and teammates Travis Kelce from the Kansas City Chiefs and quarterback Kirk Cousins from the Vikings answered the question.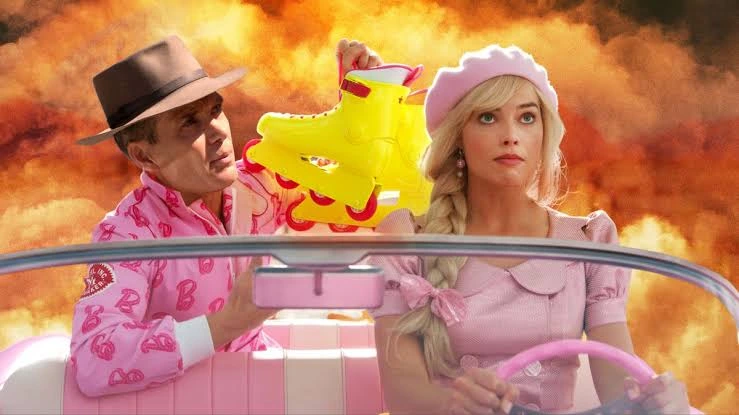 Star quarterback Patrick Mahomes answered the question by saying, "Both are going to be great. I'm going to watch Barbie with my daughter. So, I'm gonna say that one."
While Mahomes teammate Travis Kelce answered weirdly by saying, "I'm gonna say Barbie, because, I don't who's Oppenheimer."
However, the Vikings quarterback Kirk Cousins won fans' hearts with a heart-touching answer, "I'm an Oppenheimer guy. Love history. I love true stories. I was just saying to someone the other day I can't wait to see Oppenheimer. It comes out right when training camp starts. So, the timing's terrible. So, I've got to find some way to sneak preview it right before camp starts. Otherwise, we go into camp, and I won't get to see it."
Must Watch: Tiffani Johnston was once Sexually Assaulted by Daniel Snyder
Reasons why the majority of the NFL players choose to watch Barbie over Oppenheimer.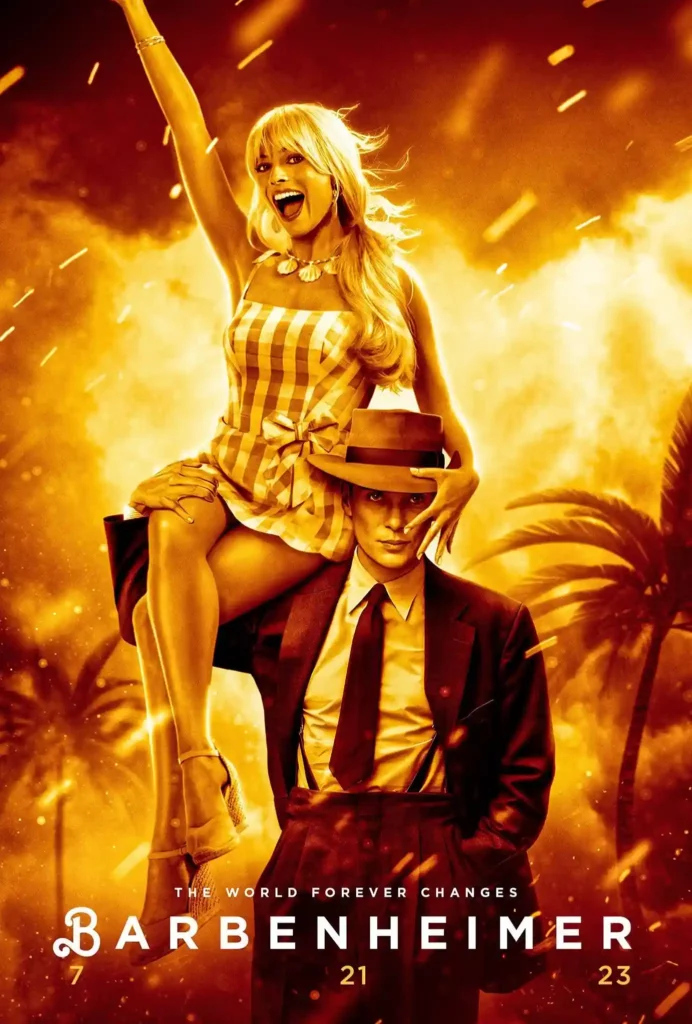 First: Barbie is a fantasy comedy movie and you don't have to work your brain to watch it, on the other hand, Oppenheimer is based on a true event in history. So, it might be boring for someone.
Second: Many of the NFL players have a daughter whom they plan to watch the movie. That's why they choose Barbie over Oppenheimer.
Third: Greta Gerwig's film Barbie is suitable for all age groups, you can even watch this movie with your family but Nolan's movie Oppenheimer is only made for adults.
Other NFL personalities also answered the same question with Mahomes, Travis, and Kirk.
Happy Barbenheimer Day 🎬 pic.twitter.com/Csb3R2jP5W

— NFL (@NFL) July 21, 2023
Fox Sports 1 NFL analyst Emmanuel Acho said, "I got say Barbie because I feel like I can rock pink."
Nate Burleson of CBS Sports answered, "I mean, it's Barbie world, right?"
And NFL Network's MJ Acosta agreed replying, "Barbie. Come on! I don't want to think, I just want to go and have a great time."
Both movies have an all-star cast, with Barbie featuring Margot Robbie, Ryan Goslin, Kate McKinnon, Emma Mackey, and many more. While Oppenheimer features Cillian Murphy, RDJ, Emily Blunt, and others.
However, NFL fans have reacted to the video posted by the NFL.
I didn't think I could lose respect for Travis Kelce. I mean I'm still gonna draft him in FF but damn. 😂

— 3rd party President (@Karl_Sidney_Jr) July 21, 2023
I didn't think I could lose respect for Travis Kelce. I mean I'm still gonna draft him in FF but damn. 😂

— 3rd party President (@Karl_Sidney_Jr) July 21, 2023
i feel like this is probably (may or may not be) a pretty visible representation of political leanings seen through movie tastes 😂

— patsnation (@techytech17) July 21, 2023
Which movie are you going to watch Barbie or Oppenheimer? Do tell us in the comment!
Read more: See what fans react when Patrick Mahomes refused to sign an autograph