Many football fans believe that Patrick Mahomes will lead his team to the Super Bowl in 2023 on the AFC side, but there is more debate over which team will represent the NFC.
During an interview on First Take, WWE wrestler Roman Reigns shared his top five picks for this year's Super Bowl teams. While his choices for the bottom three were expected the top two were a bit more controversial.
Reigns predict that the San Francisco 49ers will finally defeat Mahomes and avoid a Super Bowl collapse. He believes Shanahan will get his revenge and lead his team to victory in the big game.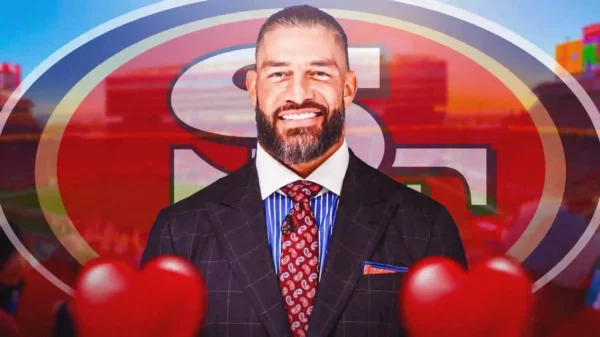 "Number two, we've got the Chiefs. Returning Super Bowl champions. Patrick Mahomes. Travis Kelce. You fill in everything else and that's all you really need, and they're proven. So, I like them at the two spots. The number one spot, we already know what it is. The Niner gang baby. 49ers all the way."
As he continued speaking, he elaborated on the reasons behind his investment in the team, which went beyond his initial attraction.
"It starts with the defense. If you can stop the run, you put the offense in a long third-down situation and that's a formula for success every single time… We run the ball, we have weapons. It's really about just figuring out the quarterback position, but we have a lot of talent there. I'm really expecting huge things… I think this is the year."
When Roman Reigns shared his top pick, it caused Stephen A. Smith to walk away, muttering "Oh lord," while Chiefs fans surely disagreed. Reigns ranked his beloved squad above the Chiefs, but still placed the team as the top in both the AFC and NFC, except for the 49ers.
In third place, just below the Chiefs, Reigns placed Jalen Hurts and the Philadelphia Eagles. Despite the loss of both coordinators this offseason, Reigns still believes they will remain a strong team.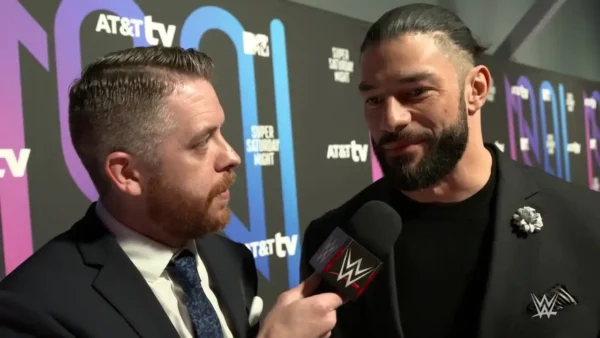 In fourth place, Reigns ranked Joe Burrow and the Cincinnati Bengals, who made it to the Super Bowl in 2021 but ultimately fell short. Reigns believes they are not too far off from success.
In fifth place, Roman Reigns put the Buffalo Bills and Josh Allen, who have shown potential but have had difficulties in the final weeks of the season.
Read more: NFL fans stunned by Travis Kelce's Ex Kayla Nicole's gorgeous look