Will Russell Wilson be able to help the Denver Broncos to lift the championship trophy?
Quarterback Russell Wilson's last season with the Broncos is the worst season of his career. Now, he is looking for the best season but at this time nobody is believing in him.
Recently, Jeremy Fowler of ESPN ranked his top 10 quarterbacks for the upcoming 2023 season, and unfortunately, Wilson is not on the list.
There were over 80 ballots submitted by the NFL executives, coaches, and scouts but not a single vote was given to Broncos quarterback Russell Wilson. Later, Folwer names some other quarterbacks that included Deshaun Watson, Kirk Cousins, Jared Goff, Derek Carr, Tua Tagovailoa, Geno Smith, and Daniel Jones who received at least one vote suppressing Wilson.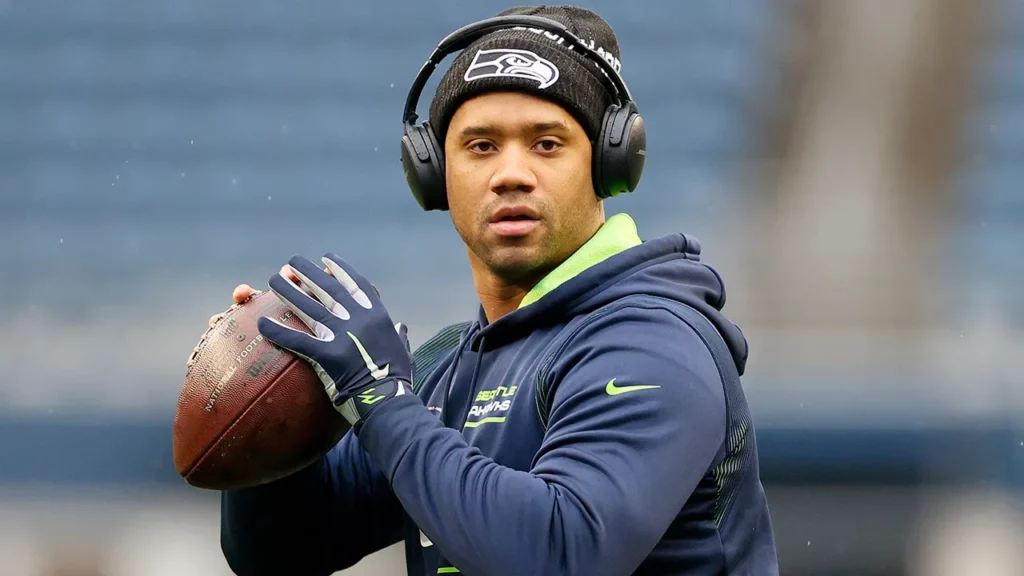 Last season, Wilson played in 15 games where he had a career-low 16 touchdowns only. He completed just 60.5 percent of his total passes which ranked him 31st in the NFL. The team went 4-11 last season.
Despite Russell Wilson's career-worst season, the team gave him a new five-year contract extension worth $245 million with $165 million in guarantee. The Broncos gave Wilson more than Peyton Manning ever received in his four seasons in Broncos. However, with Manning, the team once won the Super Bowl championship in 2016. Once again the Broncos wanted the franchise quarterback to lift the trophy.
Head Coach Sean Payton said after seeing the Broncos' worst start last season, he explained Wilson can be fixed.
Must read: Shaquil Barrett wife, Biography, Family, Age, Net Worth, Education, Tragedy [ Updated 2023 ]
Must Read: Were the Tennessee Titans Forced to Sign DeAndre Hopkins this season?
"You correct flaws immediately, and then we don't worry about how long the process is going to take," Payton said. "In other words, I'd want a cut-up today of all of Russell's pass plays of 30 or more yards from the field and I'd want to see, 'Are there some schemes that he felt very comfortable with?'"
Payton clearly mentioned that he would like to see what Wilson did successfully in Seattle.
"I know that they did a great job in Seattle of bringing him off of a naked boot and then pulling up," Payton said. "And then we all saw that throwback to [Tyler] Lockett across the field where the ball traveled 60 yards in the air."
Payton would also want to see Wilson's touchdowns in the red zone.
"I'd want to look at another film of his red zone touchdown passes inside the 20," Payton said. "What I'm asking for from assistants is, I'm asking for some of his greatest hits, and to make sure that we have those song lyrics available, and if not, let's put them in."
However, it seems like Broncos' future lies in the hands of Russell Wilson and Payton.
Read more: Michael Rubin reveals the truth behind Tom Brady and Kim Kardashian's dating