Russell Wilson's wife Ciara shares love for Kobe Bryant's 41-year-old widow
Kobe Bean Bryant was a basketball player who played professionally in the United States. He played as a shooting guard and spent his entire career, which lasted for 20 years, with the Los Angeles Lakers in the National Basketball Association.
On January 26, 2020, the tragic passing of Kobe Bryant deeply saddened the NBA community and sports fans worldwide. As a 5-time NBA Champion, he left behind an incredible basketball legacy, having achieved countless impressive accomplishments. These include being the youngest player to witness three championships and the youngest player to be named to the NBA All-Rookie Team.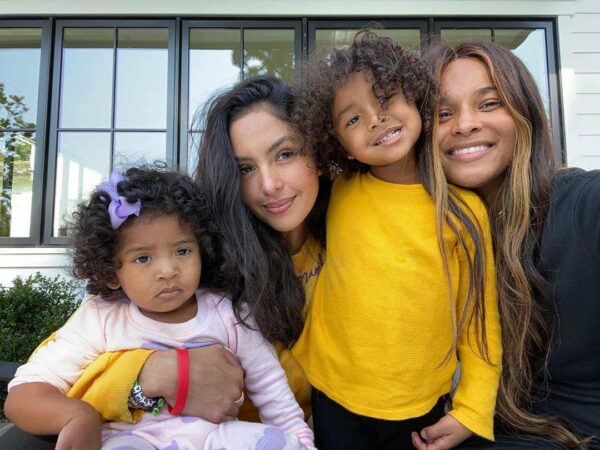 Nearly two years have passed since the tragic death of the NBA legend, and now his widowed wife, Vanessa Bryant, has been seen spending time with Ciara Wilson, the wife of the NFL quarterback Russell Wilson. The singer recently posted a picture of herself and Vanessa, displaying their close friendship. This comes just days after Vanessa announced her pregnancy to her fans.
Vanessa and Ciara proudly show their friendship on social media and often go on vacations and celebrate festivals together. Recently, Ciara received high praise for her new song "How We Roll" with Chris Brown, and she shared a glimpse of her bond with Vanessa a few days later.
Ciara recently shared a photo on her Instagram story of Vanessa hugging her, with the message "C N V. Love you, Vanessa Bryant." This demonstrates their strong connection and affection for each other.
Ciara and Russell are not only celebrating the success of her new song but also the upcoming addition to their family. The couple recently shared the news of their pregnancy with fans, who have responded with blessings and love.
Ciara and Russell Wilson are parents to three children. In 2015, when they first met, Ciara was a loving mother to Future Zahir, her son from a previous relationship with rapper Future. After their marriage the following year, the couple welcomed their daughter, Sienna Princess, who is now six years old. In 2020, they were blessed with their youngest member, Win Harrison, who is now three. The Wilson family is fully expecting the arrival of their fourth child and their love knows no bounds.
As the 2023 NFL season approaches, the Wilson family's newest addition seems to be bringing good luck to Russell Wilson's football career. Despite a disappointing 2022 season, Wilson is showing promise during his practice sessions. The couple is facing challenges juggling the pregnancy and the upcoming NFL season, but one thing is certain – millions of fans are eagerly anticipating Russell's performance as a talented quarterback on the field.
Read more: Reasons why Taylor Swift declined 2024 super bowl halftime show?
Make sure you bookmark NFL Exclusive for the latest NFL news, daily updates, and many more things!