In the preseason game on Thursday, Seahawks wide receiver Cade Johnson did not need medical assistance on the field, but he was carried off the field on a stretcher while immobile.
The Seahawks said that Johnson was sent to Harborview Medical Centre for evaluation of head and neck injuries "out of precaution." His status was described as stable by the team.
According to Brady Henderson of ESPN, Johnson spent some time in the sideline medical tent towards the conclusion of the first half before the Seahawks' orthopedic physician, Dr. Ed Khalfayan, ran out to get a backboard.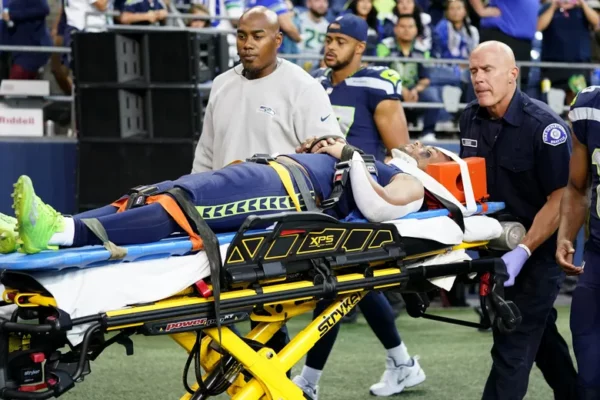 Seahawks receiver Tyler Lockett and receivers coach Sanjay Lal spoke with Cade Johnson in the tent before Lockett and tight end Noah Fant walked alongside the stretcher as Johnson was led to the ambulance that would carry him to the hospital.
Johnson only gained two yards on one carry and was targeted twice, but he failed to make a catch.
He was awarded to the Missouri Valley Football Conference (MVFC) All-Newcomer team for his performance as a redshirt freshman, during which he caught 23 passes for 318 yards and three touchdowns and returned 30 kickoffs for a school-record 839 yards and two scores. He was selected first-team All-MVFC after leading the Jackrabbits with 67 receptions for 1,332 yards and a single-season school record 17 touchdown catches in his redshirt sophomore campaign.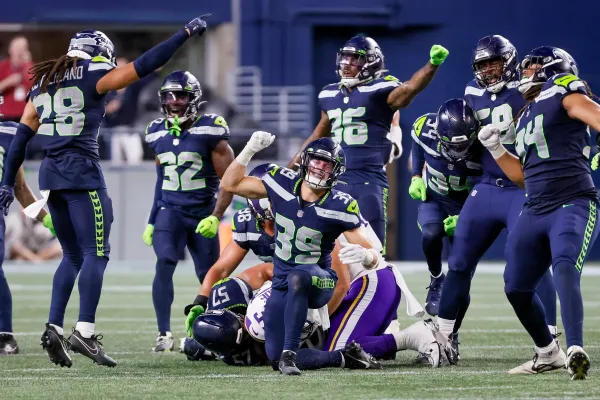 Cade Johnson, a redshirt junior, finished the season with 72 receptions for 1,222 yards, and eight touchdowns, and was chosen to the first team of both the MVFC and The Associated Press All-American team.
Johnson is an undrafted rookie out of South Dakota State, signed with Seattle in the 2021 NFL Draft. Last season, he appeared in three games for the first time in his career.
Read more: See the General Manager reaction to Chris Jones 2023 contract extension