Tom Brady revealed his son loves football but his inspiration is someone else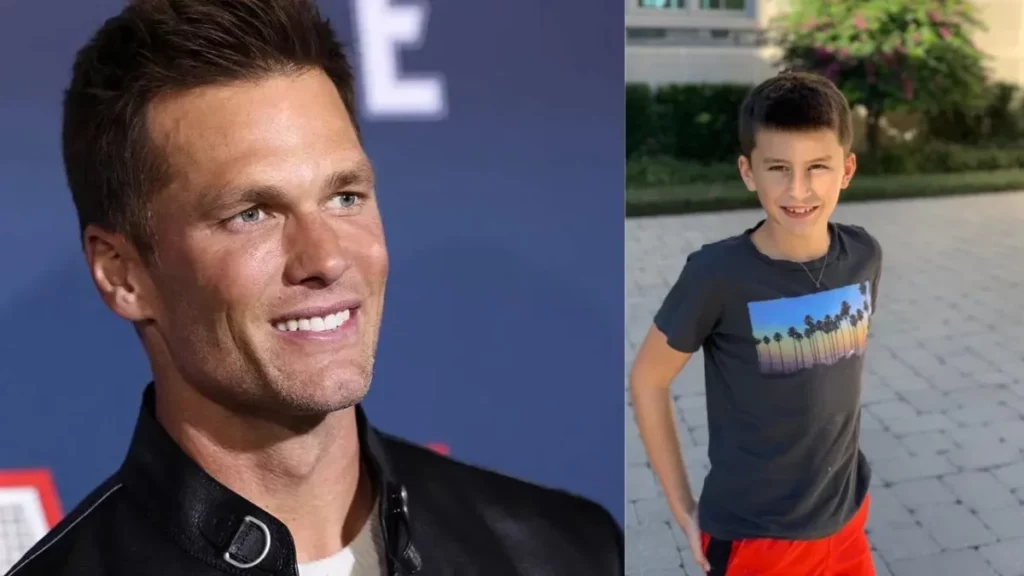 Legendary quarterback and seven-time Super Bowl champion Tom Brady has retired from the NFL and his legacy on the field is still remembered by fans.
But don't worry, maybe not Brady himself but his shadow, his experience, knowledge, and skills, all we will get to see back on the field.
It seems the legacy will be maintained by his son. Tom Brady announced that his son Benjamin has a big interest in football and what position he is interested in.
Also, Tom Brady's former teammates have been a big inspiration for his son.
Benjamin is currently 13 years old and his dad is helping him a lot in practice.
"My son is gonna play football this year, Benny, so I've been throwing the ball to him in the backyard," Brady said on his Let's Go! podcast with Larry Fitzgerald and Jim Gray.
"And he wants to be a tight end like Gronk [Rob Gronkowski], and he's gonna be a little beast. He's an amazing kid and he's got a lot of talents. He's a really talented musician and artist."
After his retirement, Tom Brady has been mostly seen spending time with kids. He is enjoying vacations, playing with them, taking them to different amazing places and giving them all the environment they need.
Tom Brady shares Son Benjamin, 13 and daughter Vivian, 10 with his ex-wife Gisele Bundchen.
Gisele and Brady divorced after more than 13 years of marriage and togetherness. Brady also shares a son Jack, 16, from his previous relationship with actress Bridget Mohanyan.
Brady revealed that Son Benjamin is a big fan of Rob Gronkowski and wants to become a tight end like him.
"And then he told me this year, 'Dad, I'm playing football.' And I was like, 'What do you wanna play?' And he was like, 'Tight end. I wanna be like Gronk!,'" Brady said.
"So I actually texted Gronk and I'm like, 'Yo, my boy wants to be like you!' And he loved it."
Gronkowski is arguably the greatest and best player to ever play the position. Many fans and newcomers admire him.
Also, after the divorce, Tom Brady has been single and linked with a lot of big celebrities. But the current rumors about Brady dating model Irina Shayk are said to be true.
Also read: Patrick Mahomes sister went viral for this reason, fans reacted
They are spending time and enjoying a lot together, reports said. Also, they were seen spending the whole night in Brady's house and sharing cute moments together in a car.