Stetson Bennett is not getting what he is meant for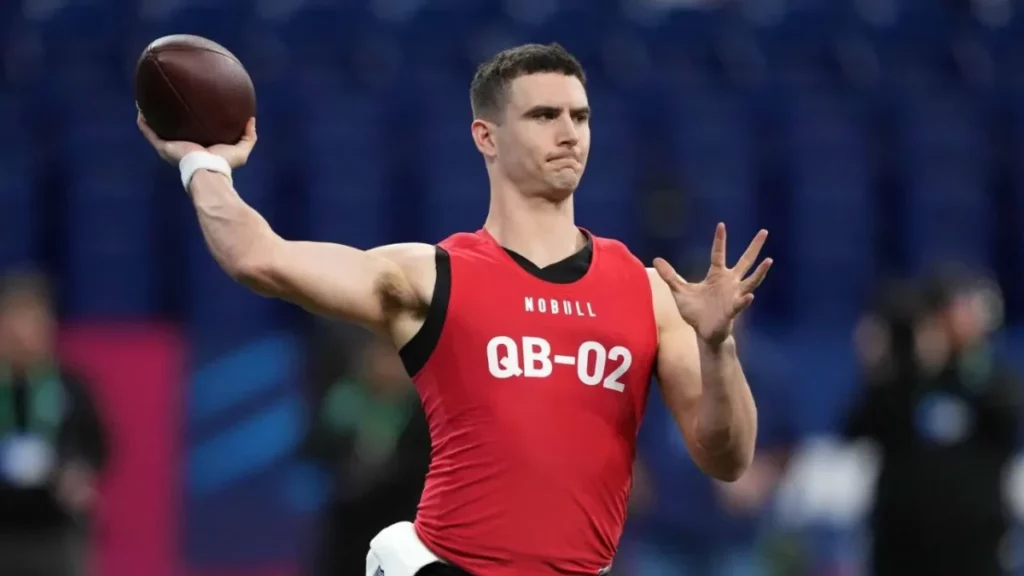 Los Angeles Rams head coach Sean McVay provided a shocking update regarding the rookie quarterback Stetson Bennett this Monday.
Stetson Bennett was placed reserve/NFI list on Sept. 13, since the beginning of the season and hasn't had a chance to play since.
After an up-and-down performance in the pre-season, the Rams mysteriously placed Bennett on the non-football injury list without much explanation. And it doesn't look like he will be back anytime soon.
Head coach McVay said Bennett likely would not return with the Rams this season.
"I'm not ready to say that he won't be back with us at all this year, but it's probably less likely than it is likely he would be," McVay told reporters.
He added that Bennett is "doing well."
Stetson Bennett will more then likely not be back with the Rams this season per Sean McVay but he's "doing well."

— HoldenCantor (@HoldenCantor) October 30, 2023
"There are certain things that I think are a little bit bigger and more important, and out of respect for the particulars and the specifics, (I) want to be able to keep it in-house," McVay said in September.
But it is not clear what is going on behind the scenes. Rams fans are concerned about him and praying for a better future.
"I hope he is at least still on the team," one fan said.
"There were some serious red flags on Bennett before the draft. I wish him the best, but from a team standpoint, he was a risk from the beginning. I hope he gets things together and rejoins the team. I think it's a life matter, over and above football," another fan wrote.
Also read: Steelers Announced Shocking Details on Safety Minkah Fitzpatrick
Stetson Bennett was drafted in the fourth round by the Los Angeles Rams with the expectation that he would back up Matthew Stafford at quarterback but has not played after being placed on the non-football injury list.
Matthew Stafford is also on the injury list. It is not known at this time what replacement the Rams are looking for.