Taylor Swift and Travis Kelce didn't meet their neighbor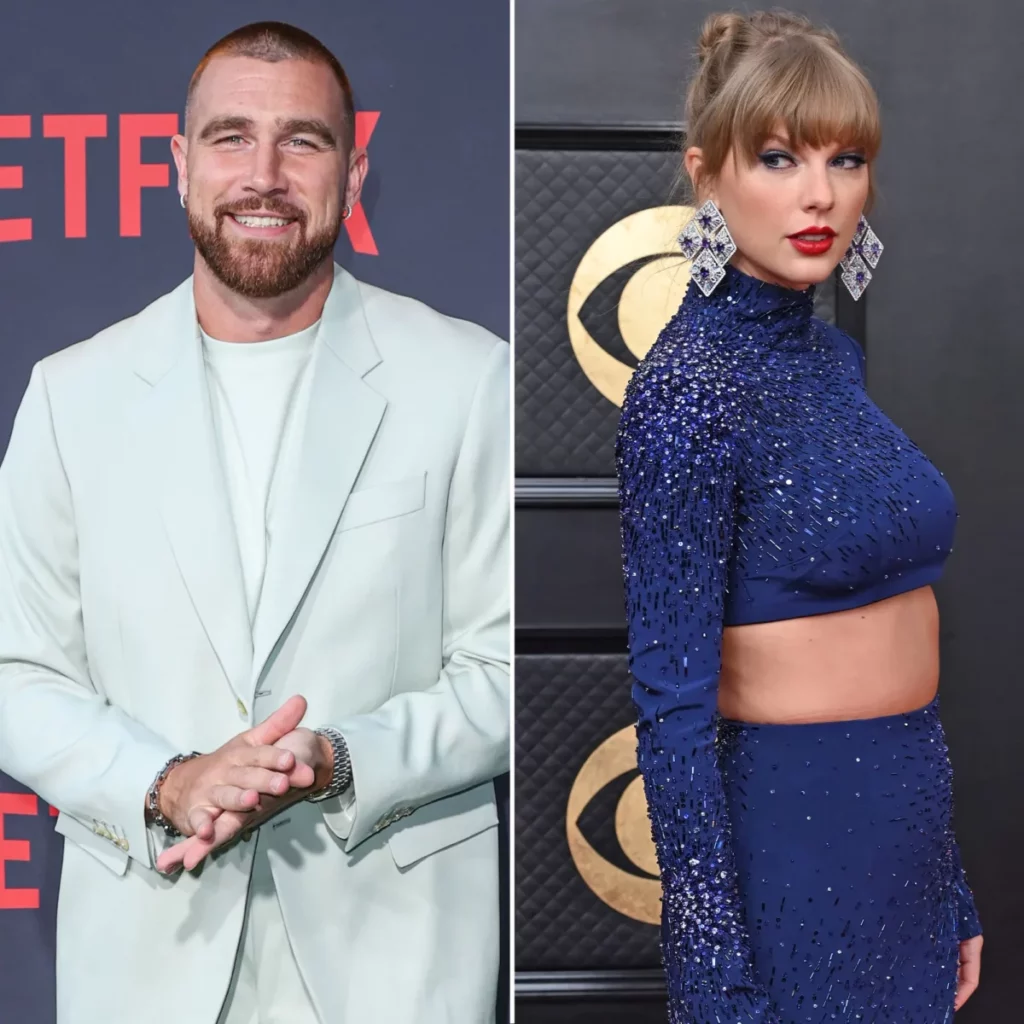 Taylor Swift and Travis Kelce are currently at the top of the headlines for their relationship. Taylor Swift has been a lot in recent matches of Travis Kelce supporting him.
Recently a neighbourhood mom claimed that Travis Kelce and Taylor Swift are Lying. It was initially said that Taylor Swift and Travis Kelce were not at Kelce's house to hand out candy on Halloween.
But the neighborhood mom is sure that the couple is lying.
As per the New York Post, an unnamed mother who lives in the same neighborhood as Kelce said that despite there being tape around the house to prevent entry and even having a security guard to tell people that no one was home. It was obvious that they didn't want to give out candy.
"They're not handing out candy, you believe that?" the mom said. "Well, we know they're lying. Swifty is here."
Another mom was disappointed that Taylor Swift and Travis Kelce wouldn't open the door for trick-or-treaters.
"I don't get why he's sitting in the car telling us nobody's home, when clearly they are," another mom said. "Why don't they just not answer the door."
Travis Kelce's neighbors weren't buying his Halloween escape with Taylor Swift https://t.co/xS4i4qWOir pic.twitter.com/fHGbszA4X3

— New York Post (@nypost) November 2, 2023
It was not known whether the power couple Taylor Swift and Travis Kelce was actually in the house but Travis Kelce said on his New Heights podcast last week that he might have a "Halloween dinner party" with friends and/or family.
Also read: We are free to watch football, fan said on Taylor Swift's absence
"I'm pretty sure we're gonna get the gang together and have a nice little dinner — or a nice little dinner party, I should say," Travis told his brother Jason last week on their "New Heights" podcast.
"Like a Halloween dinner party. Everybody comes in costumes and we have a party."
But looks like the fans wanted to do some trick-or-treating with them or just wanted them to answer the door.