The NFL has a very strict policy but if you concentrate you will easily find a loophole. The same can have happened with the former Dolphins quarterback Teddy Bridgewater.
Now, Detroit Lions quarterback Teddy Bridgewater found a new loophole in the NFL. With the help of this exceptional rule, he wears the No. 50 for the team. However, quarterbacks traditionally don't wear such a high number.
Last week Bridgewater signed with the Lions, reuniting the veteran quarterback with head coach Dan Campbell, whom he previously collaborated with when playing for the New Orleans Saints. He took part in his first practice session on Monday while wearing a red jersey without a number.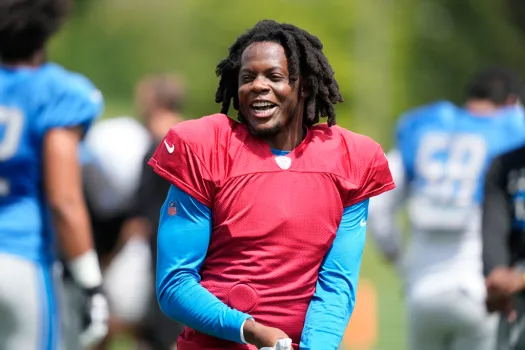 Now the Lions listed Bridgewater as player No. 50 on the team's roster. The 30-year-old is embracing the unexpected after joining a team that is seeking to make the playoffs for the first time since 2016 this season, even though it is not exactly a number associated with a quarterback.
Bridgewater confirmed his decision to wear No. 50, despite Campbell's uncertainty. "I'm going to wear 50, man," he said while laughing.
"It's preseason, you can wear whatever you want. We'll figure something out in the regular season."
There is a reason for Bridgewater's decision to wear the eyebrow-raising number. Per NFL rules, quarterbacks can only wear numbers between 0-19, but every jersey between 0 and 19 has been taken by an active player – or the number is retired.
There is a reason for Bridgewater's decision to wear the eyebrow-raising number. According to NFL rules, franchise quarterbacks can only wear numbers between 0-19. Usually, quarterbacks don't wear a higher number than 19. However, all of those numbers between 0-19 are either taken by active players or retired. That's why he chooses to wear the No. 50 jersey.
At the moment, the top defensive players are wearing numbers 1, 2, 4, and 6, leaving Bridgewater with limited options for his preseason jersey number. It appears that he will be permitted to wear number 50 during the preseason, but he'll need to select a different number once the regular season begins the upcoming month.
Bridgewater has been wearing the No. 5 jersey since his high school days and throughout his professional career. However, he cannot choose this number now because it is currently being used by running back David Montgomery. Montgomery recently signed a three-year contract with the Lions worth $18 million in free agency.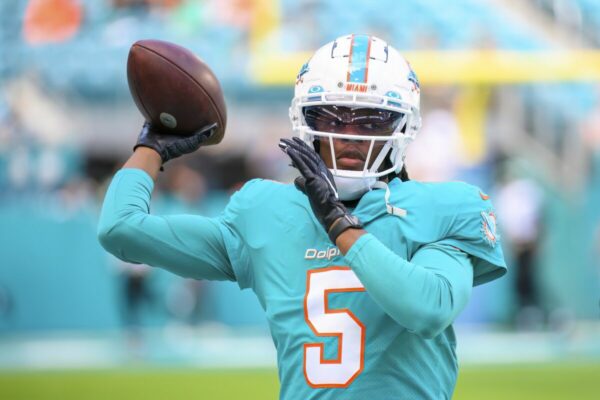 It's possible for Bridgewater to regain his number before the start of the season, but this usually requires a secret agreement between the two players. However, it will seem unusual when Bridgewater participates in joint practices and preseason games this month.
It's possible that the quarterback Teddy Bridgewater will wear the No. 50 jersey during the Lions' game against the Jacksonville Jaguars on Saturday, following two days of joint practices in Allen Park. The Lions won their previous preseason game against the New York Giants, while the Jaguars emerged victorious against the Dallas Cowboys.
Read more: Will Micah Parsons play the next game after suffering Tuesday's injury?
Make sure you bookmark NFL Exclusive for the latest NFL news, daily updates, and many more things!