Are Tom Brady and Kim Kardashian dating?
Some rumors are spreading about legendary former NFL quarterback Tom Brady and media personality Kim Kardashian. The dating rumor started when the duo attended Michael Rubin's 4th of July star-studded party at his luxurious $50 million Bridgehampton home.
The event is known as the "July 4th White Party" where all the attendees wear all-white outfits. The gathering includes other celebrities like Justin Bieber, Hailey Bieber, Ben Affleck, Emily Ratajkowski, Jay-Z, Winnie Harlow, Jennifer Lopez, Travis Scott, Kelly Rowland, Jack Harlow, Dixie D'Amelio, Jonathan Cheban, Corey Gamble, Kim Kardashian, French Montana, Lori Harvey, Justine Skye, Kendall Jenner, ton of NFL and NBA players and many more.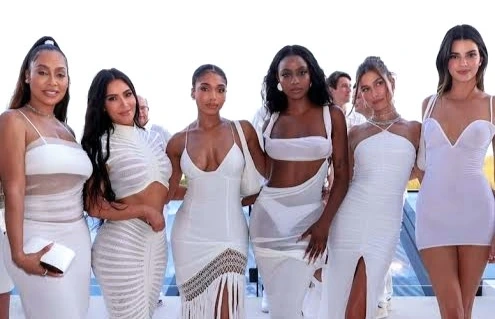 After the party, many misconceptions spread among their fans regarding their dating rumors, everybody has their point of view.
A source said, "Nothing romantic is going on between Tom Brady and Kin Kardashian, while another source says Kim has a crush on Tom Brady.
Another source reports that "They are just friends and have a lot of respect for each other". While a second source said, "Kim and Tom Brady even spoke at the party and barely even said hello."
Brady's representative confirmed that nothing has happened between the former quarterback and the business model. At the same time, a source close to Kim revealed "They have friends and business partners in common, but are not dating."
Although, a source even told that "Brady has a pretty good interaction with the model Emily Ratajkowski, who previously split from Kim's most-recent ex Pete Davidson.
However, the party host Michael Rubin came forward to clarify the dating rumor between Kim Kardashian and Tom Brady. On Friday, Rubin spoke to Entertainment Tonight about Kim and Tom at the 20th-anniversary party of the Shawn Carter Foundation.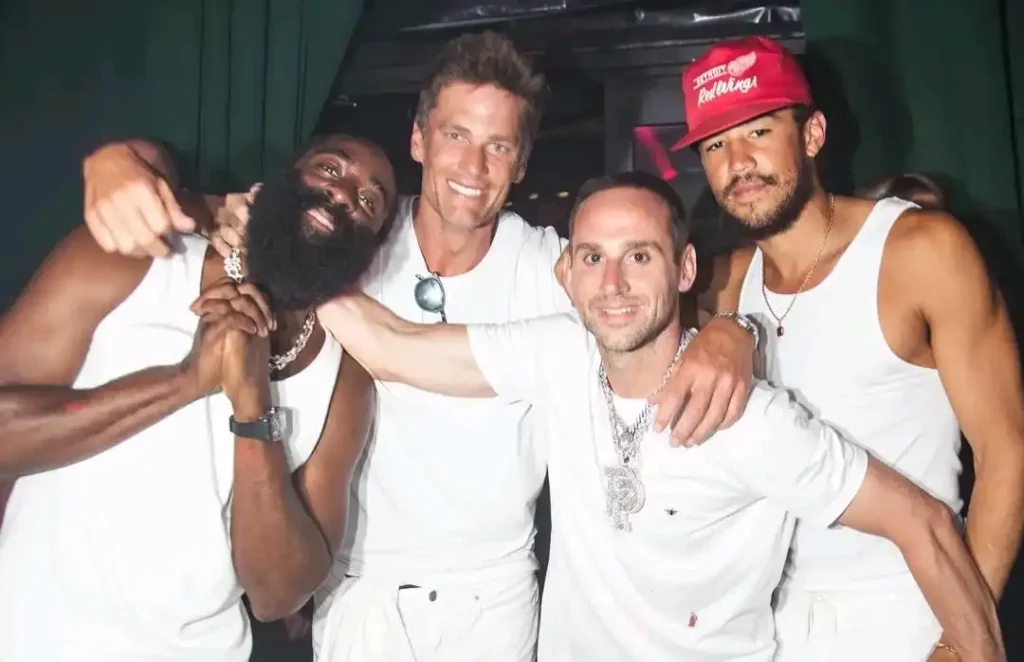 He said, "Honestly, they're just friends. It's just the crazy rumors that get out there. Tom was with me a ton of the night and we were having fun, and Tom just doesn't go out that much. It's a rare sighting. And Kim doesn't drink much.
He added, "So I think Kim's 10 or 12 shots she had, [and] Tom, you know, being fun, it just leads to rumors. We always want to laugh about it."
Recently Tom Brady got divorced from his wife Gisele Bundchen in October 2022. The ex-couple has a son Benjamin Rein, 13, and a daughter Vivian, 10.
However, Kim also finalized her divorce from ex-husband Kanye West in November 2022 after seven years of marriage. They share four kids together, North, 10, Saint, 7, Chicago, 5, and Psalm, 4.
Read more: Were the Tennessee Titans Forced to Sign DeAndre Hopkins this season?