Legendary quarterback Tom Brady posted an Instagram story featuring an NFL star's wife. She is also a star player.
Brady is a big supporter of the WNBA. His Favourite team is Las Vegas Aces.
Brady is a part owner of the WNBA team Las Vegas Aces and always supports the members.
The NFL star's wife, whose Brady shared a photo on his Instagram, is also a big fan of Tom Brady.
Everyone is a huge fan of the legendary quarterback Tom Brady but can you guess who the star quarterback's favorite player is? Brady has recently been single and the dating rumors surrounding him just don't seem to stop.
It takes a lot to get the attention of Tom Brady but this NFL star's wife has impressed tom brady just in seconds. Tom seems a big fan of hers and even posted her photo in his Instagram stories. It's a dream of many fans to be on the legendary quarterbacks' Instagram Stories. 
Recently, a star basketball player of team Las Vegas Aces impressed Brady with her excellent skills and moves during a match.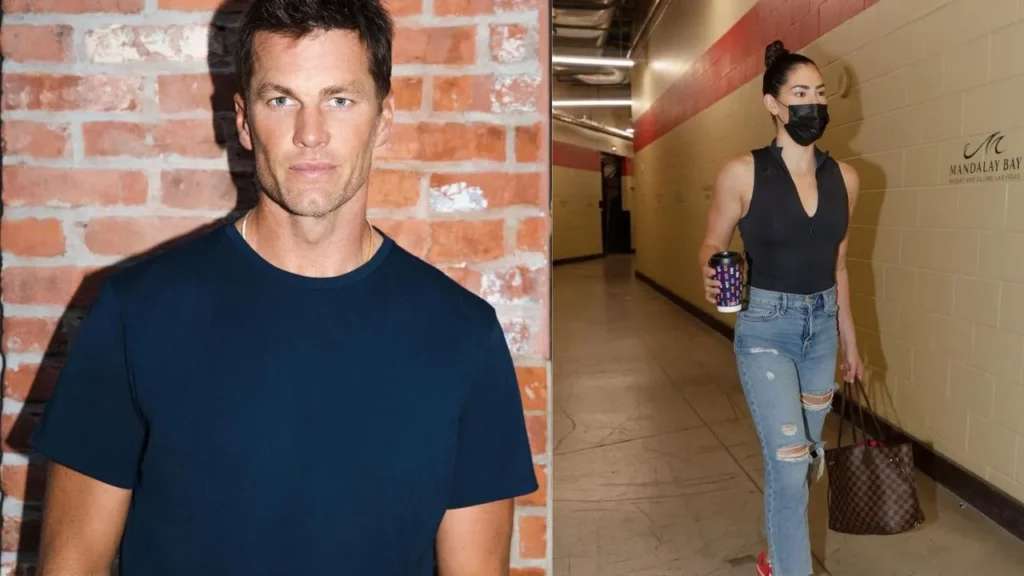 Las Vegas Aces beat Minnesota Lynx in a recent game with a score of 113-89. They made a 24-point win against them. But the biggest point of the match was Kelsey Plum making a stunning 40 points in just 31 minutes. She also had two rebounds and four assists. 
In her 40-point effort, she posted six 3-point shots while shooting 14-for-18. Plum was unstoppable during the game and the Legend quarterback Tom Brady just loved this.
Brady shared the moment with his fans and posted it on his Instagram stories. Brady is happy because his team Las Vegas has won the match and the team's star player, Kelsey Plum, has performed brilliantly.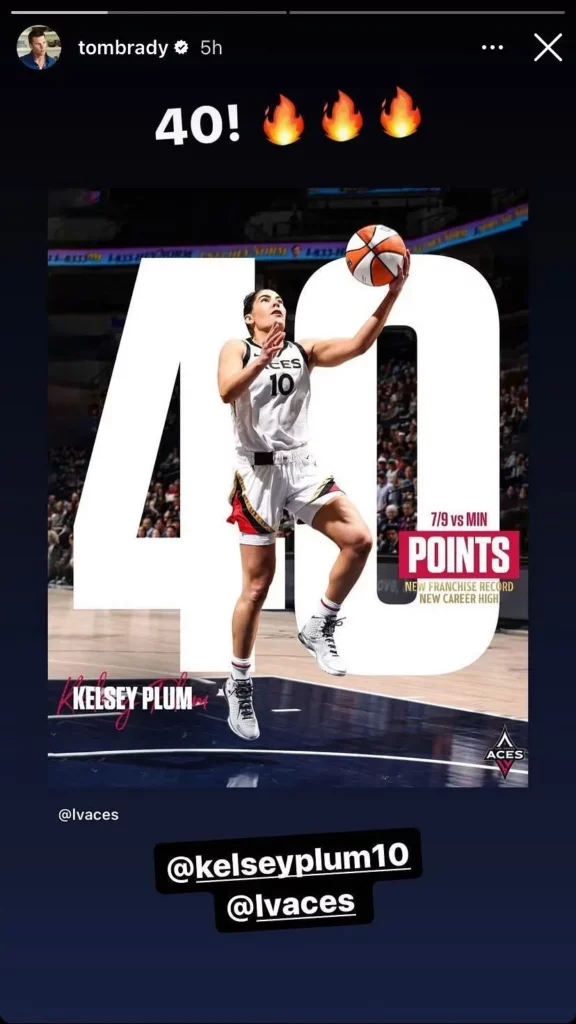 After this amazing gameplay, Plum became the first player in franchise history to post a 40-point game. Plum's previous high for points in a game was 26.
Kelsey is also known to be Brady's biggest fan. Once Brady gifted her one of his signed jerseys and Kelsey Plum loved it and posted it on her Instagram.
Tom Brady is known as the GOAT of the NFL. He is the only player who has won seven super bowl titles. His records are unimaginable and unbreakable.
Plum is the star basket player of the WNBA team and the wife of NFL star Daren Waller. Daren Waller is an American football tight end who plays for the New York Giants.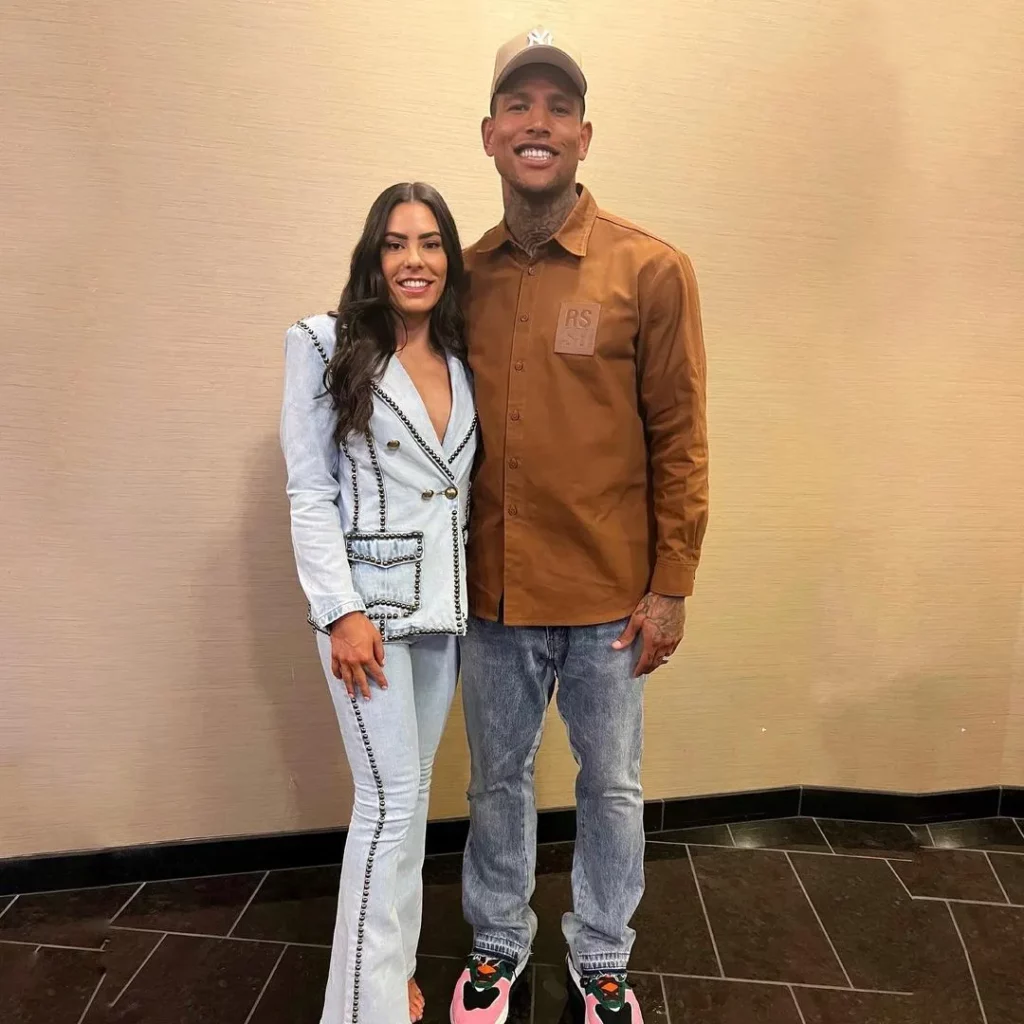 Brady has an ownership stake in the Las Vegas Aces which makes him a part owner. This is Brady's one of the best off-field movements. Also, Brady's BradyBrand clothing line, his NFT business called Autograph, and his TB12 Method are still doing well. 
Read more: Serena Williams changed the image of this NFL team
Brady has also signed a 10-year contract with Fox Sports worth $375 million and he will be joining them in 2024, as per reports. 
Brady is currently single and enjoying his retirement life. He finalized his divorce with his ex-wife and Brazillian supermodel Gisele Bundchen. Gisele and Tom share two children together, son Benjamin,13, and daughter Vivian, 10. Tom also shares a son Jack from his previous relationship with actress Bridget Mohanyan.