Tom Brady shining at Michael Rubin's star-studded Hamptons White party

The legendary quarterback Tom Brady was spotted enjoying and dazzling at Michael Rubin's star-studded Hamptons White party.  Michael Rubin's star-studded Hamptons White Party has become one of the most star-studded summer parties in the Hamptons.
Michael Rubin's annual Independence Day weekend white party was organized at his Hamptons estate.
Tom Brady wore a white sweater draped over his shoulders at the party. Along with Brady, there were a lot of a-list celebrities present at the party. The party was filled with celebrities wearing different designs of white dresses.
Michael Rubin, the CEO of Fanatics organizes a party every year filled with stars. This is the biggest party where all the famous people come together dressed in white.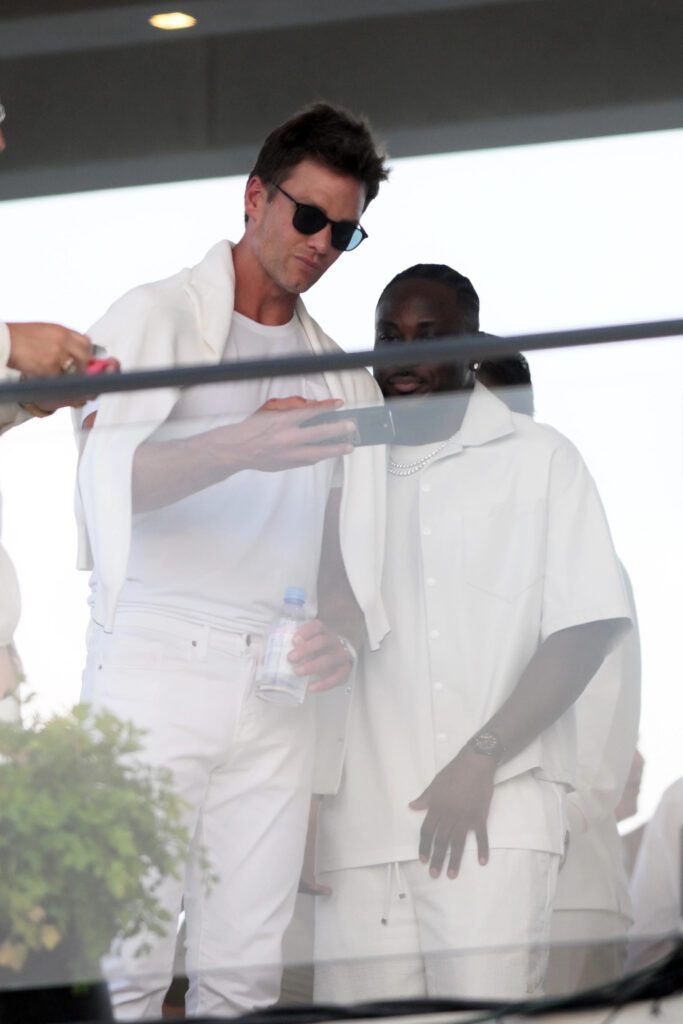 Tom Brady was seen sharing something on his phone with a pal. 
Jennifer Lopez, Ben Affleck, Jay-Z, Emily Ratajkowski, Travis Scott, Justin Bieber, Hailey Bieber, Jack Harlow, Jonathan Cheban and many other celebrities were present at the party.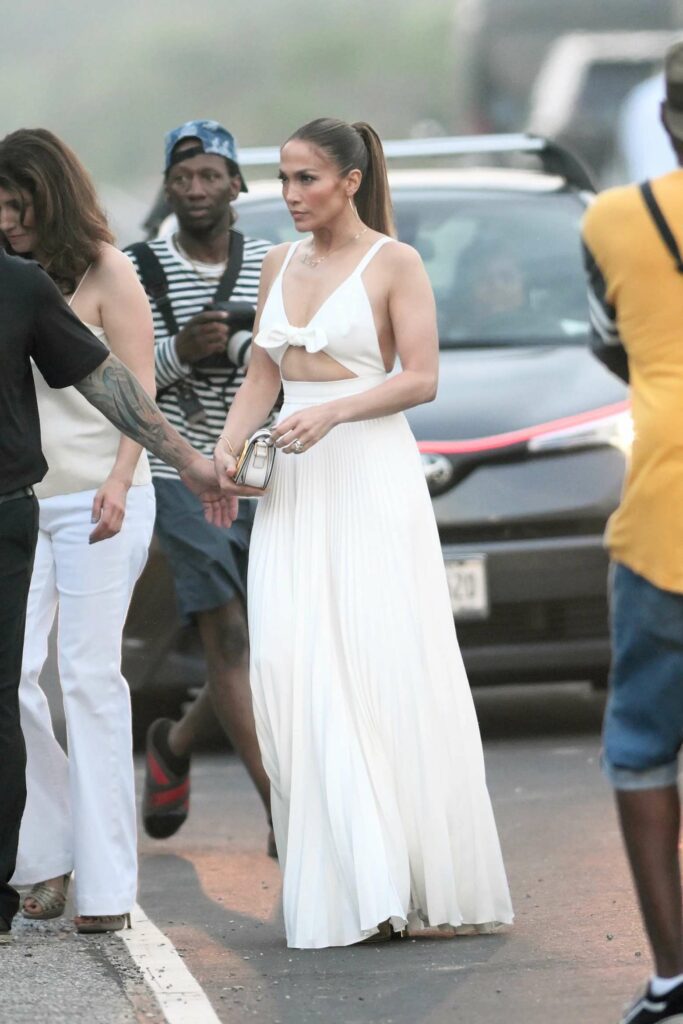 Tom Brady the legendary quarterback finalized his divorce from Brazilian supermodel Gisele Bundchen. They were married for more than 13 years and share two children son Benjamin Rein, 13, and daughter Vivian Lake, 10. Brady also shares a son Jack, 15, from his previous relationship with actress Bridget Mohanyan.
Tom Brady also retired this year in January from NFL and has been seen spending most of the time with his kids and vacationing.
The seven-time super champion has signed a $375 million 10 million contract with Fox Sports. He will join them in 2024. 
Related: Brittany Mahomes hates to do this on the 4th of July
After his divorce from ex-wife Gisele Bundchen, Brady has been linked with many celebrities but there is no official information that Brady is dating someone.
Brady was recently linked with Kim Kardashian but the dating rumors were denied. He was also linked with model Irina Shayk and with 20-year-old famous gymnast and social media personality Olivia Dunne. But all the dating rumors were said to be false.
Currently, Brady is enjoying his life and seems no intention to be involved romantically with someone.
Happy Fourth of July to everyone.