Tom Brady wants his son to choose another career
The legendary NFL quarterback and star NFL player Tom Brady has revealed shocking news recently. The former New England Patriots and Tampa Bay Buccaneers quarterback Tom Brady himself played for 23 seasons in NFL but he doesn't wants that his children play Football.
But why? While he made a wonderful career in NFL and left a mark in football history, he wants his oldest 15-year-old son to pursue a career other than in NFL. His 15-year-old son Jack is a quarterback.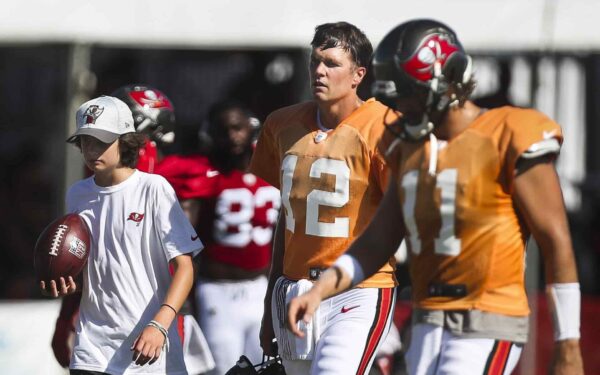 The NFL has seen many family dynasties. Many examples are there, Manning family has produced three legendary quarterbacks in NFL, Archie, Peyton, and Eli. But Tom thinks in a different way. Brady was recently interviewed and asked specifically about his hopes and concerns regarding his son pursuing football.
"I hope he finds the things in his life that allows him to get up every day to be internally motivated to work hard at something that he loves to do," Brady told ESPN when asked. "A lot of it I wouldn't choose for him to do that because there are too many crazy expectations that people would put on him. Most of them are probably very unfair actually."
Tom Brady has spent 23 years in the NFL and has gone through many ups and downs. He has a lot of experience with everything and may he doesn't want his son to face all this.
Brady knows that his son would have to answer a lot of things as people would compare him to his father.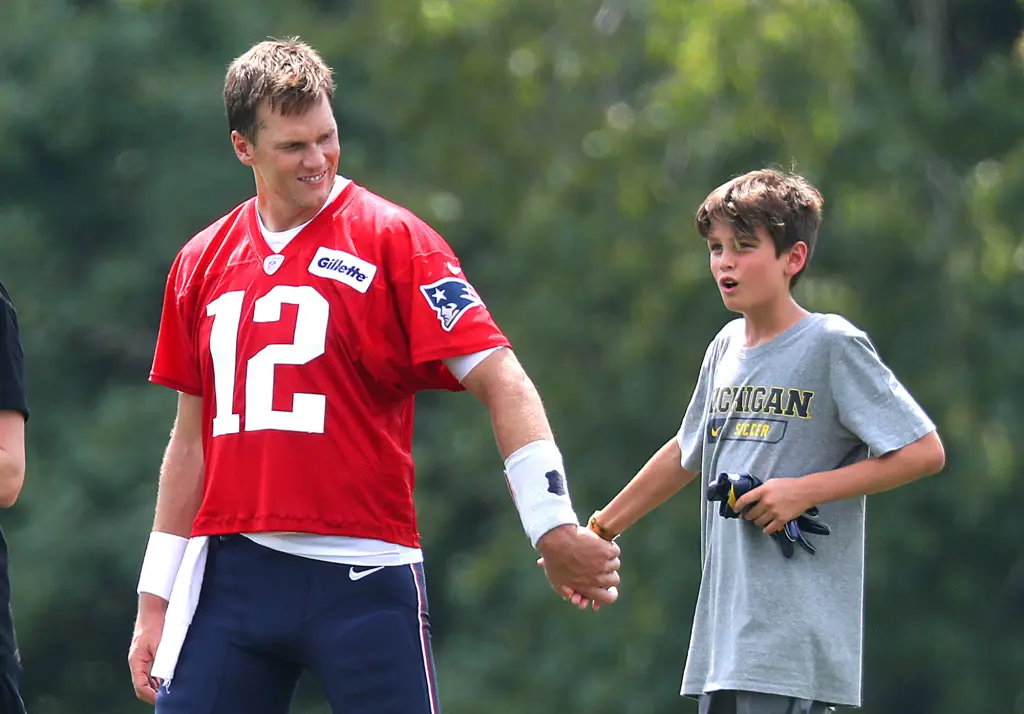 If we see at Tom's point of view, he is not wrong in his assessment of his son potentially pursuing a football career at the quarterback position. There will be seismic expectations from his son Jack, which would put him under a lot of pressure.
There are many real-life examples of this. He'll naturally compare to Brady the same way USC compares Bronny James to his father LeBron James. 
Brady further said that "whatever his children decide to do, including his second son Benny or daughter Vivi, he will always be there to support them just as their parents supported their football careers."
"I was very lucky to find something that I love to do," Brady said. "I grew up in the Bay Area and I looked up to those great 49er teams of the '80s and '90s and they were a big part of the reason why I ended up falling in love with the sport. I had parents there to support my football journey by bringing me to camps and bringing me to throw at the football field late at night and early in the morning and bringing me to workouts to support my dream. That's what we as parents should do — support our children's dreams whatever they may be."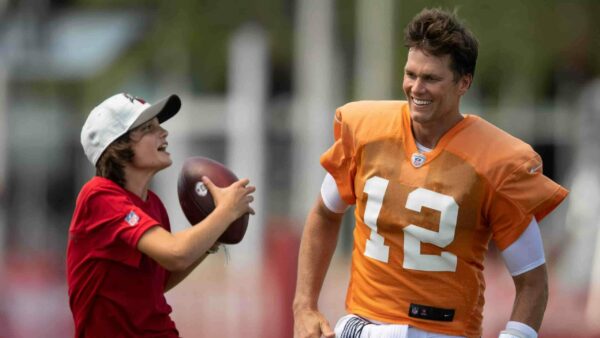 He further added, "It doesn't need to be sports. It could be whatever. It could be performing arts. It could be music. It could be science. It could be law. It could be medicine. So, I think that's part of being a parent. It's supporting your kid's dreams. Now that I've got more time on my hands, I'm very much looking forward to doing that as well."
The legendary quarterback Tom retired from NFL this year and ended a legendary era. He is a seven-time super bowl winner and three-time league MVP winner. He holds the record for most wins of any Player in NFL history.
Read also: NFL worlds shocked by linebacker Micah Parsons' weird decision