Chase Claypool, a wide receiver with the Chicago Bears, has gained attention, but not for the proper reasons. Claypool has made an effort to make up for his poor performance in Week 1's loss to the Green Bay Packers, particularly in his blocking responsibilities during running plays.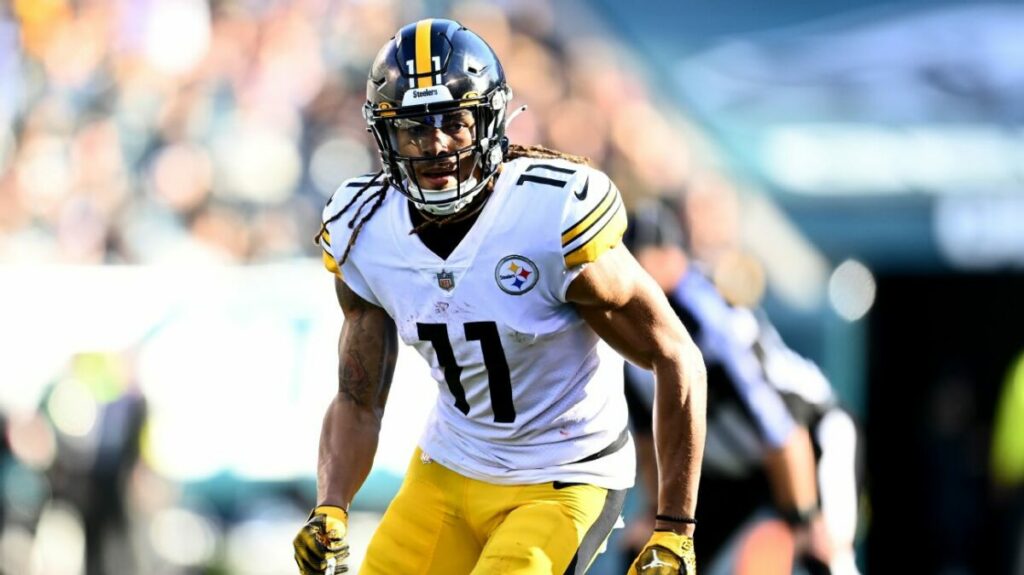 Claypool apologized to his teammates, head coach Matt Eberflus, and general manager Ryan Poles throughout the week, according to Jay Glazer of Fox Sports. This act, yet, might not be sufficient to guarantee his place on the team.
According to Glazer, Claypool might be deactivated or possibly traded if he shows inconsistency in effort in the future.
Week 1 Claypool's performance was far from impressive. Only twice was he targeted by quarterback Justin Fields, and none of those targets resulted in a catch. Still, his poor blocking on running plays attracted criticism.
In a news conference, Eberflus discussed this problem and acknowledged the need for better perimeter blocking. When asked whether Claypool may sit out afterward contests, Eberflus responded, "We're looking at all possibilities right now."
Although Claypool played in the subsequent game against the Tampa Bay Buccaneers, his teammates also spoke with him about his performance.
Teammate Insights and Trade Questions
According to D.J. Moore, a fellow wide receiver, "Chase knew what was happening was not good enough to help us win." The group saw that changes needed to be made, but they also sought to establish a balance to avoid giving too much criticism.
Similar thoughts were mirrored by Cole Kmet, who highlighted that Claypool occasionally lets his excitement get the better of him but is confident in his capacity to recover.
In exchange for a second-round pick, Claypool was traded from the Pittsburgh Steelers to the Chicago Bears. His Chicago performance, meanwhile, has caused some to question the wisdom of the deal. Claypool had only 14 receptions for 140 yards and no touchdowns in eight games with the Bears.
There were questions about the Steelers readiness to trade him so soon after selecting him with a second-round pick in 2020. Despite having evident talent and potential, Claypool has had trouble delivering consistently at the NFL level.
His future in Chicago now seems questionable as a result of his efforts being publicly questioned. Claypool may have the desire to be a productive football player, general manager Ryan Poles indicated while stressing the value of upholding the team's performance standards.
But he also made it plain that the team must make decisions in accordance with the situation if improvements are not evident.
As a result of a poor performance, Chase Claypool has apologized to his Bears teammates and management. His status with the club is still up in the air as his performance and effort in upcoming games will be closely watched. The once-promising new hire now has to live up to expectations and establish his value in Chicago.