Kayla Nicole went to therapy after her breakup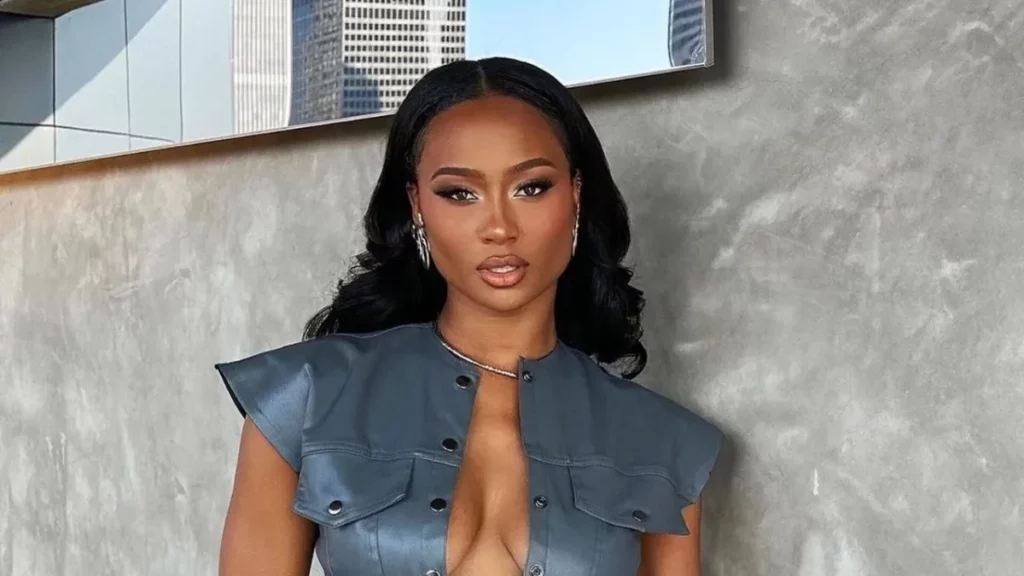 Travis Kelce's new relationship with legendary singer Taylor Swift is trending. They have recently seen a lot together. Also, this is the first time Taylor is attending this many NFL games.
Travis Kelce was in a relationship with a famous hot model and social media influencer Kayla Nicole.
Kayla Nicole was sitting at Crypto.com Arena on Wednesday night to watch the Lakers and Clippers game. Looks like she has now made up her mind not to attend the Chiefs game.
However, she went viral attending the game. She was seen enjoying herself watching the Lakers defeat the Clippers in an overtime thriller.
Despite all the drama surrounding Kelce's romance with Taylor Swift, it's clear that Kayla Nicole isn't letting outside noise stop her from living her best life. She has been in a relationship with Travis for nearly five years.
Travis Kelce's Ex, Kayla Nicole, Courtside At Laker Game Amid Taylor Swift Craze | Click to read more 👇 https://t.co/5AxVs4lZ28

— TMZ (@TMZ) November 2, 2023
Also, Kayla Nicole has opened up a lot about her life post-breakup in an interview with People Magazine.
Also read: Kayla Nicole opened up shocking things post-breakup
She revealed in the interview that she went to therapy to overcome the trauma.
"Just full transparency, I went through this major breakup, major life change, and I had lost a substantial amount of weight within a very short amount of time. I wasn't sleeping, I wasn't eating. I was really abusing melatonin to sleep at night," Nicole said. "It was like I was working out, I was in really great shape, but I felt like s–t and I was sad, and I was having a hard time getting out of bed. It got to the point where I was like, 'Okay, what else can I possibly do?' So, I started to go to therapy."
She continued, "So, I started going to therapy and quickly realized, okay, it's one thing to be physically fit, but it's another thing to be mentally fit. You could be in the best shape of your life, but mentally, if you are not a healthy person, it's not going to feel good."
Kayla Nicole and Travis Kelce started dating in 2017 and broke up in 2022.