The Cowboys hired zero experienced kicker in place of Tristan Vizcaino
Dallas Cowboys has shocked people recently with their new approach in the new season. As per reports, they have taken a big decision to cut one of their experienced kickers and hired a zero-experienced kicker.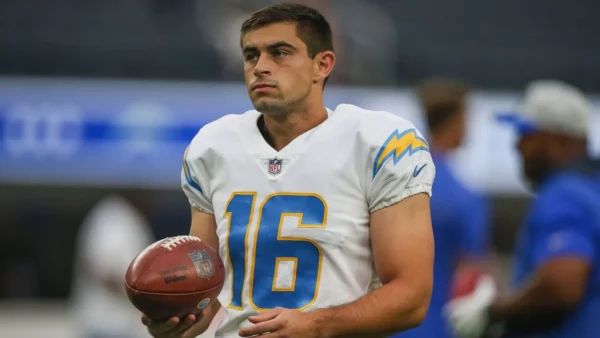 Dallas Cowboys is the most valuable team in the league but they went for a no-experienced kicker. The Cowboys have decided to cut Tristan Vizcaino from the kicking squad, head coach Mike McCarthy announced on Monday. Now the release of Tristan means they will have to add Brandon Aubrey as he is the only kicker in the 90-man roster after the release of Vizcaino.
Maybe the team could add another kicker later but they haven't announced it publicly. The Cowboys will now start the preseason with Aubrey as a specialist kicker.
The Cowboys had an interest in two kickers in the draft but they were selected earlier than the team wanted to pick. However, the Cowboys' head coach said that the competition for the position is not over.
Cowboys kicker Tristan Vizcaino missed four straight FGs from 33, 38, 39 and 39 yards. The first 39 had poor operation with bad snap, so team reloaded to second try. All misses wide left. Vizcaino 4-of-8 with context of bad operation on one. Brandon Aubrey: 5-of-7. Missed 33, 42. pic.twitter.com/f5xS76TSTz

— Michael Gehlken (@GehlkenNFL) August 5, 2023
During team practice, Vizcaino made only 22 of 35 attempts in eight practices, four of which were from Saturday's practice. He also made four consecutive misses. The team knew from starting that Vizcaino is not reliable.
Brandon Aubrey is currently 28 years old and has a background in football. He has also been in the books of Toronto FC. He has made 29 of 32 field goal attempts and 50 of 53 extra points.
Brandon Aubrey is an American multi-sport athlete for the Dallas Cowboys of the National Football League. He played professional football as a defender and American football as a placekicker. Aubrey was signed by the Dallas Cowboys in 2023.
Aubrey played four years of college football at the University of Notre Dame between 2013 and 2016. In 2016 Aubrey was named NSCAA Third Team All-American, NSCAA First Team All-South Region, and First Team All-ACC.
Hope, Brandon Aubrey will do his best for the team.