Patrick Mahomes, the quarterback for the Kansas City Chiefs, has already achieved great success in his early NFL career. However, he recognizes that there are some weak areas where he can still improve in order to reach the level of Tom Brady.
In a recent interview, Patrick Mahomes expressed admiration for Tom Brady's ability to identify a play before it happens and shared that he's relying on teammate Blaine Gabbert, who was once Brady's backup quarterback, to learn more about Brady's techniques.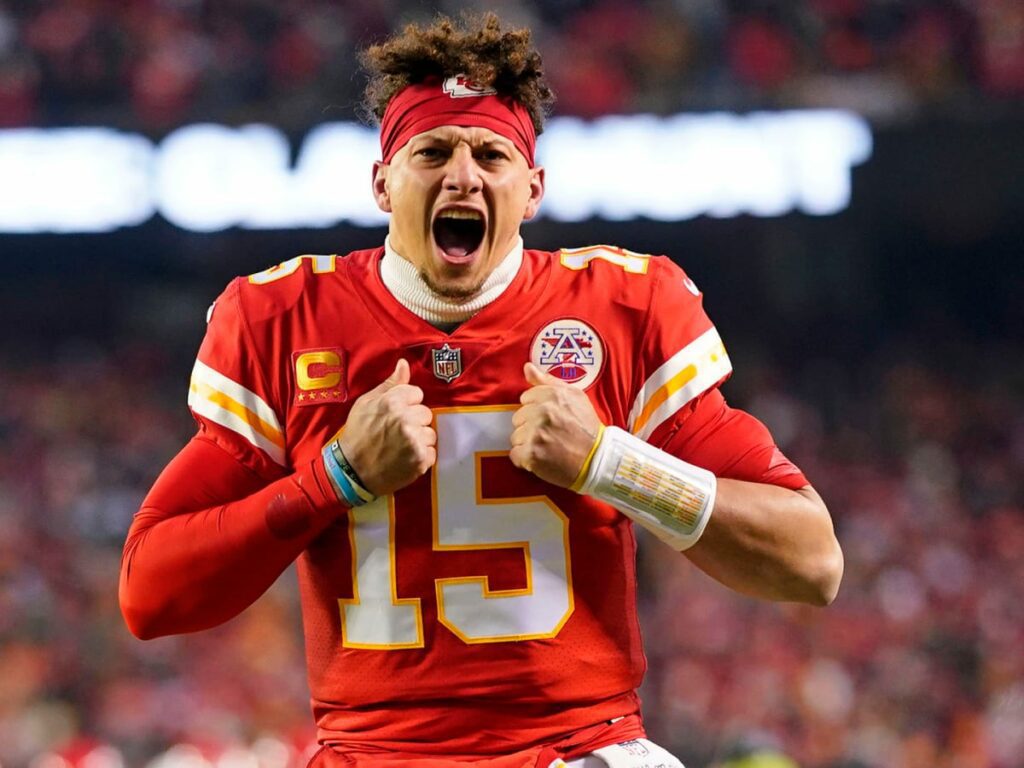 "Talking to Blaine, who's been with Tom for the last few years now, to see how advanced Tom was, it's just knowing that I can get there one day. I just got to continue to work and ask Coach [Andy] Reid questions, ask Blaine questions," Mahomes told Albert Breer of Sports Illustrated. "It just makes the game a lot easier when you can plan, and you know exactly what a defense is gonna do. Every year I come back, I want to take that next step on the mental side of the game."
Mahomes has admitted that there are occasions when he is deceived by a defensive strategy, but he has given credit to Brady, acknowledging that it hardly ever happens to him.
"There's sometimes, even to this day, you get into a coverage, you just don't see it," Mahomes said. "Luckily for me, I've been able to scramble and make plays happen. To be able to, pre-snap, always have an answer and make the game even easier. This is a hard game where defenses are doing a lot of different stuff. You rarely saw Tom get tricked. . . . That's where I want to get to, instead of having to rely on scrambles. That all looks cool, but I want to be able to have the answer even before the snap of the ball."
Tom Brady has 7 Super Bowl championship trophies while Patrick Mahomes has only 2 Super Bowl-winning championship trophies. Brady has appeared in a total of 10 Super Bowl games while Chiefs quarterback Mahomes played in three Super Bowl games. In addition, Brady defeated Kansas City Chiefs, and quarterback Patrick Mahomes in the 2021 Super Bowl.
However, Patrick Mahomes is a young player as well as a very talented player. He has enough time to reach the level of Legendary quarterback Tom Brady.
It remains to be seen whether Mahomes will ever reach Brady's level in that aspect.
Read more: Bengals' unexpected quarterback who replaces Joe Burrow in 2023 season