Taylor Swift wants to take things slowly with Travis Kelce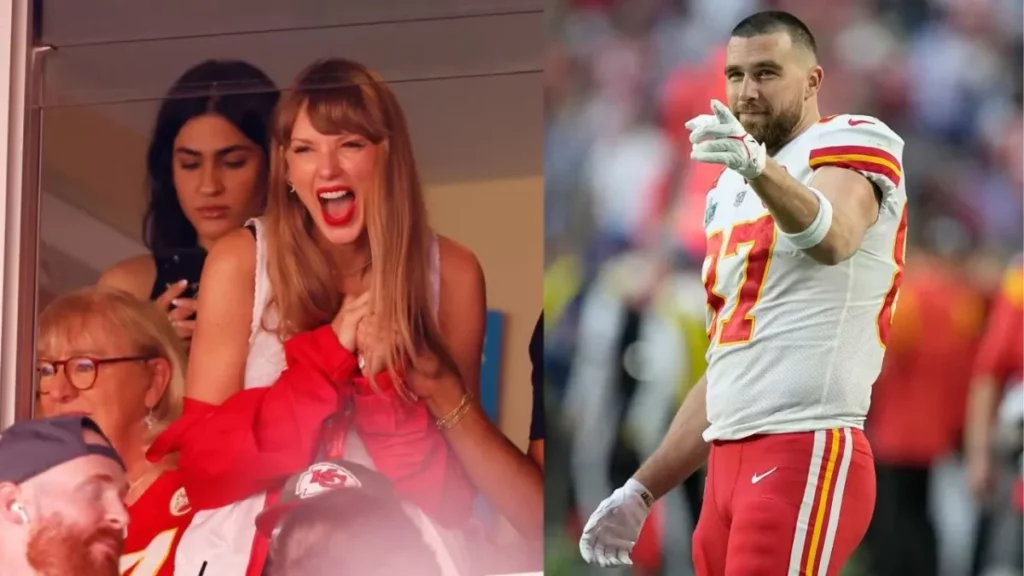 The sports world has been shocked by Taylor Swift's public appearance with Travis Kelce. Although fans already had some assumptions about their relationship. But watching the Chiefs match with Travis Kelce's mom in the stadium was unexpected.
It directly conveys the message of their dating. Looks like Travis's continuous try didn't go in vain.
Taylor Swift was present at Arrowhead Stadium supporting the Kansas City Chiefs against the Chicago Bears. Chiefs won the match, 41-10. Looks like Taylor's support gave them a lot of confidence.
Although none of them has officially confirmed their relationship, the video of the rumored couple leaving Arrowhead Stadium together is going viral on the internet.
A lot of big celebrities commented on Taylor Swift and Travis Kelce's relationship.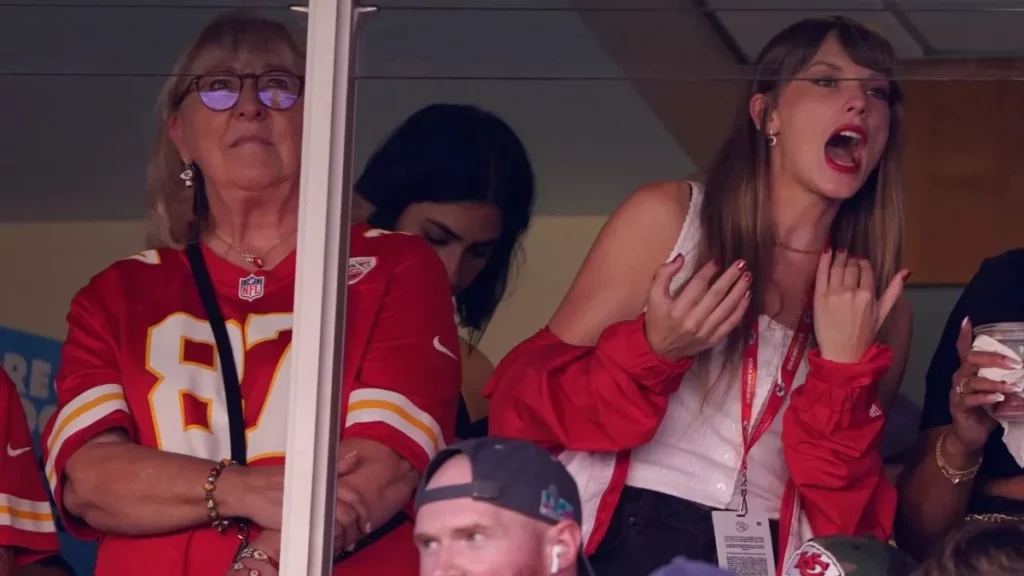 Fox Sports sideline reporter Erin Andrews gave a beautiful reaction to it. She was called up for the Chiefs vs. Bears game at Arrowhead Stadium.
Although he didn't get a chance to speak to her, she was very happy seeing her at the stadium.
She wrote, "Makes my night!!!".
Head coach Andy Reid of the Kansas City Chiefs had the best comment of the tight end's relationship.
"I set them up," the Chiefs head coach joked.
Talk about being at the right place at the right time! Taylor Swift and Travis Kelce leaving Arrowhead together after the game. #Bears #ChiefsKingdom #NFL pic.twitter.com/wrMoDszOme

— Jarrett Payton (@paytonsun) September 25, 2023
Head coach Bill Belichick of the New England Patriots said, "I would say, Travis Kelce has had a lot of big catches in his career. This would be the biggest."
#Patriots coach Bill Belichick, on Travis Kelce catching a TD with @taylorswift13 in attendance, to @TheGregHillShow: "I would say, Travis Kelce has had a lot of big catches in his career. This would be the biggest."

— Ian Rapoport (@RapSheet) September 25, 2023
NFL fans are loving Bill Belichick's response.
Also read: Reasons why Taylor Swift declined 2024 super bowl halftime show?
Chiefs star quarterback Patrick Mahomes gave a great response when asked about Taylor Swift's appearance at Arrowhead Stadium.
"I heard that she was in the house," Mahomes said. "I felt a little bit of pressure, I knew I had to get it to (Travis)…I think he wanted to get in the end zone just as much as all of the Swifties wanted him to."
American college basketball player Caitlin Clark of the Iowa Hawkeyes and a big fan of the Chiefs wrote on Twitter (Now X), "Taylor Swift welcome to the good side #chiefskingdom."
Taylor Swift welcome to the good side #chiefskingdom

— Caitlin Clark (@CaitlinClark22) September 24, 2023
American football center for the Philadelphia Eagles and Travis Kelce's brother Jason Kelce did not lag behind in reacting to the Taylor Swift appearance.
"I think they're doing great, and I think it's all 100 percent true and I hope that this thing goes the mile," Kelce joked on Philadelphia sports radio.
Many other celebrities and fans reacted to Travis Kelce's new relationship.
"Leaving the stadium together. Not holding hands though… Still feeling things out. Good for them!" one fan said.
Also read: Jason Kelce Spills the Beans on Travis Kelce and Taylor Swift's Secret Relationship
"Not holding hands. Is all OK in the Swift/Kelce world?!?" one fan added.
However, an earlier report said that Swift and Kelce are taking things very slowly.
"She and Travis have hung out twice, and it's nothing serious. She thinks he is very charming, and they have been texting this last week," a source told The Messenger. "He is a little embarrassed at how much attention they are getting, but he has told her he would love to continue seeing her."
Wishing them good luck.