Will the Houston Texans' first-round draft pick CJ Stroud start the upcoming 2023 season?
CJ Stroud, Houston Texans rookie quarterback for this season. He was drafted as the No. 2 overall selection during the 2023 NFL draft. Will he be able to start in the upcoming 2023 NFL season?
The former NFL outside linebacker Rob Ninkovich agreed with him, saying on ESPN's "Get Up" television show. According to him, CJ Stroud will have a great rookie season among the 14 drafted quarterbacks for the 2023 season.
"I'm going to have to say CJ Stroud because, well, obviously he's probably the only rookie starting week 1," the linebacker said on the show. He added Stroud is a "High draft pick."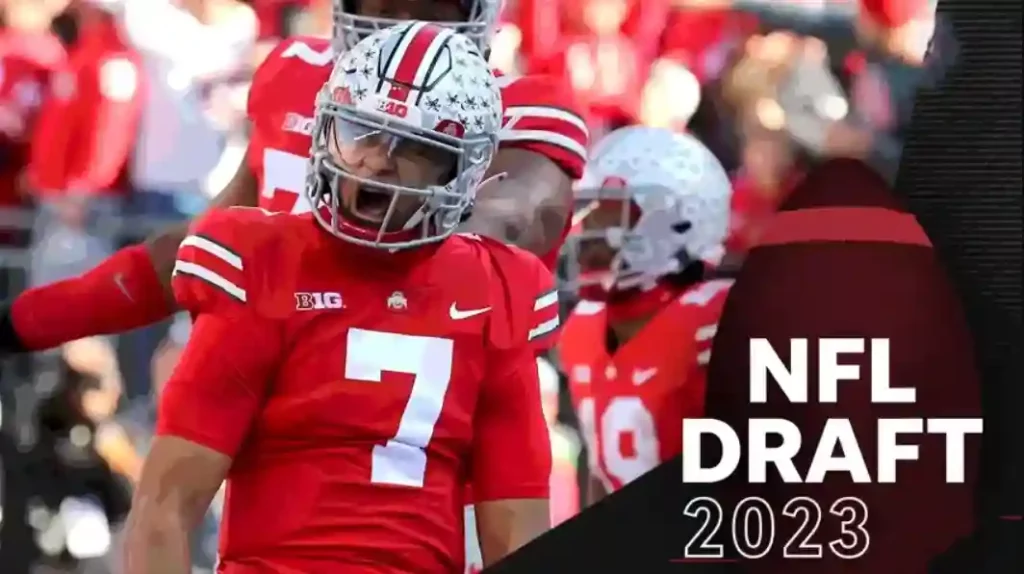 CJ Stroud is one of the four quarterbacks who struggle to get the starting quarterback job along with Indianapolis Coalts' Anthony Richardson, Tennessee Titan's Will Levis, and Carolina Panthers' No. 1 Overall draft Bryce Young.
Rob Ninkovich also thinks among the four quarterbacks only Bryce Young can challenge Stroud for the draft's top quarterbacks.
Must Read: The Giants have signed a new running back to replace Saquon Barkley
Must Read: Will Raiders quarterback Jimmy Garoppolo play in training camp?
He said, "Carolina, let's see what the little guy can do,"
He added, "If he can bounce around, run away from those big linemen trying to kill him."
The Texans did their duty by bringing in wide receivers free agents Robert Woods and Noah Brown as well as third and sixth-round draft picks tank Dell and Xavier Hutchinson to support CJ Stroud.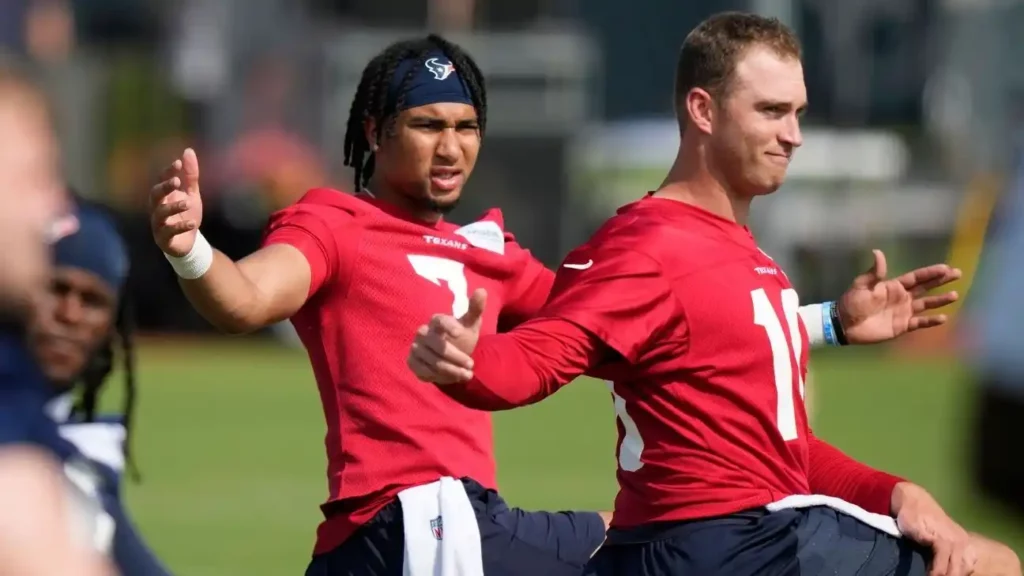 Stroud certainly has the strength to come in and lead the Texans, throwing for 8,123 yards and 85 touchdowns in college. He also has been the two times Griese-Brees Quarterback of the Year in 2021 and 2022.
While Chicago Bears' dual-threat quarterback Justin Field is in the process of breaking the stigma surrounding Buckeyes signal-callers having success in the NFL.
However, on the other hand, Stroud has the arm talent to be a franchise quarterback.
What do you think of CJ Stroud? Tell us in the comment section below!
Read more: Cam Newton gave a savage reply to a fan after asking about Super Bowl