Cleveland Browns quarterback Deshaun Watson is still unsure if he will be able to play against the Arizona Cardinals on Sunday, as he continues to follow the medical protocols for his rotator cuff injury. Watson, who has been limited at practice this week, said he does not want to rush his recovery and risk further damage to his throwing shoulder.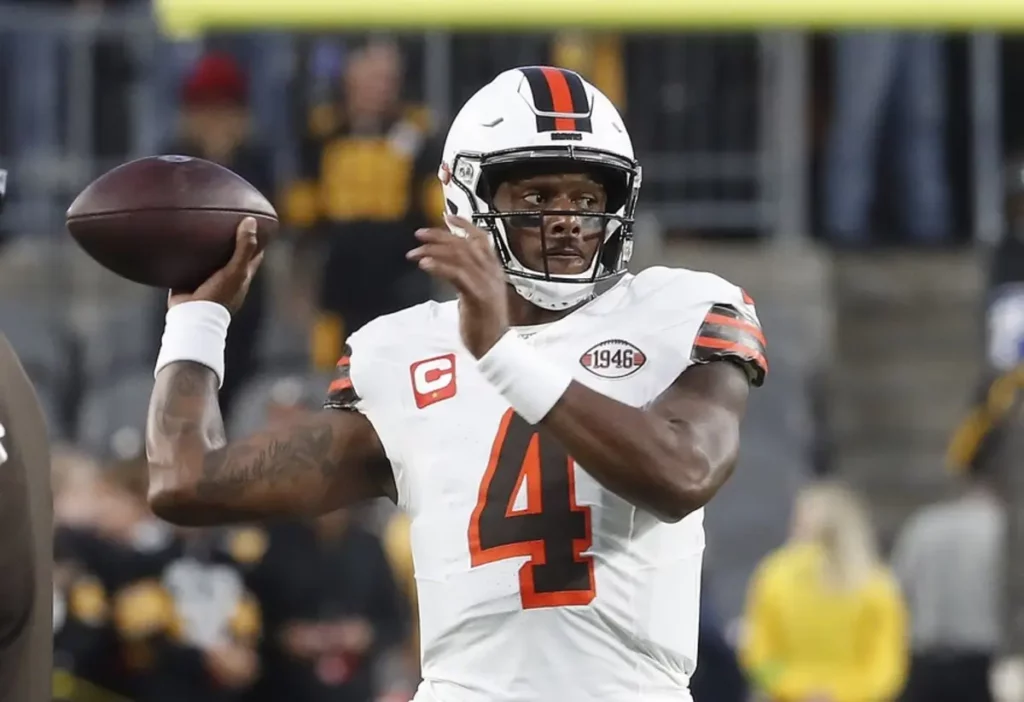 Watson suffered the injury in Week 5 against the Los Angeles Chargers and aggravated it in Week 7 against the Indianapolis Colts when he was forced to leave the game after a hard hit. He admitted that he made a mistake by trying to play that day when he was not ready. He completed only one of five passes and threw an interception before being replaced by backup Case Keenum.
"I told the guys I was ready Indianapolis week and that was my decision. Look, I wasn't ready. So I tried to jump the gun a little bit and it didn't go my way," Watson said on Thursday. "At the end of the day, you gotta listen to the experts.
This is my first time dealing with this and obviously, I know my body, so I'm keeping track of everything that I'm doing and letting them know what's going on, what's good, what's not good. I think we'll all be on the same page and we'll all feel right when that time comes."
The Browns have a lot invested in Watson, who they acquired from the Houston Texans in a blockbuster trade that involved three first-round picks. They also signed him to a lucrative contract extension that makes him one of the highest-paid players in the league. They believe he is the franchise quarterback who can lead them to a Super Bowl title.
That is why they are being cautious with his return, even if Watson is eager to get back on the field and help his team win. The Browns are currently 4-3 and in third place in the AFC North, behind the Baltimore Ravens and the Cincinnati Bengals. They have a tough schedule ahead, starting with the undefeated Cardinals, who are led by Watson's former teammate Kyler Murray.
Watson said he has been in touch with Murray and praised his performance this season. He also said he has been supporting Keenum, who led the Browns to a 17-14 win over the Denver Broncos last week.
Deshaun Watson talked about his injury. "Everybody in this locker room understands this type of injury that I'm dealing with," Watson said. "They know the competitor and the player I am and that I want to be back out there and help the team win. But if I can't be 100 percent and be beneficial for the team, then they understand that too."
Watson added that he will continue to follow the advice of the medical staff and the coaches, and hope for the best.
"I'm not sure," he said about his status for Sunday. "Just following the medical protocols, and we'll just go from there."