Aaron Rodgers made an interesting statement about his return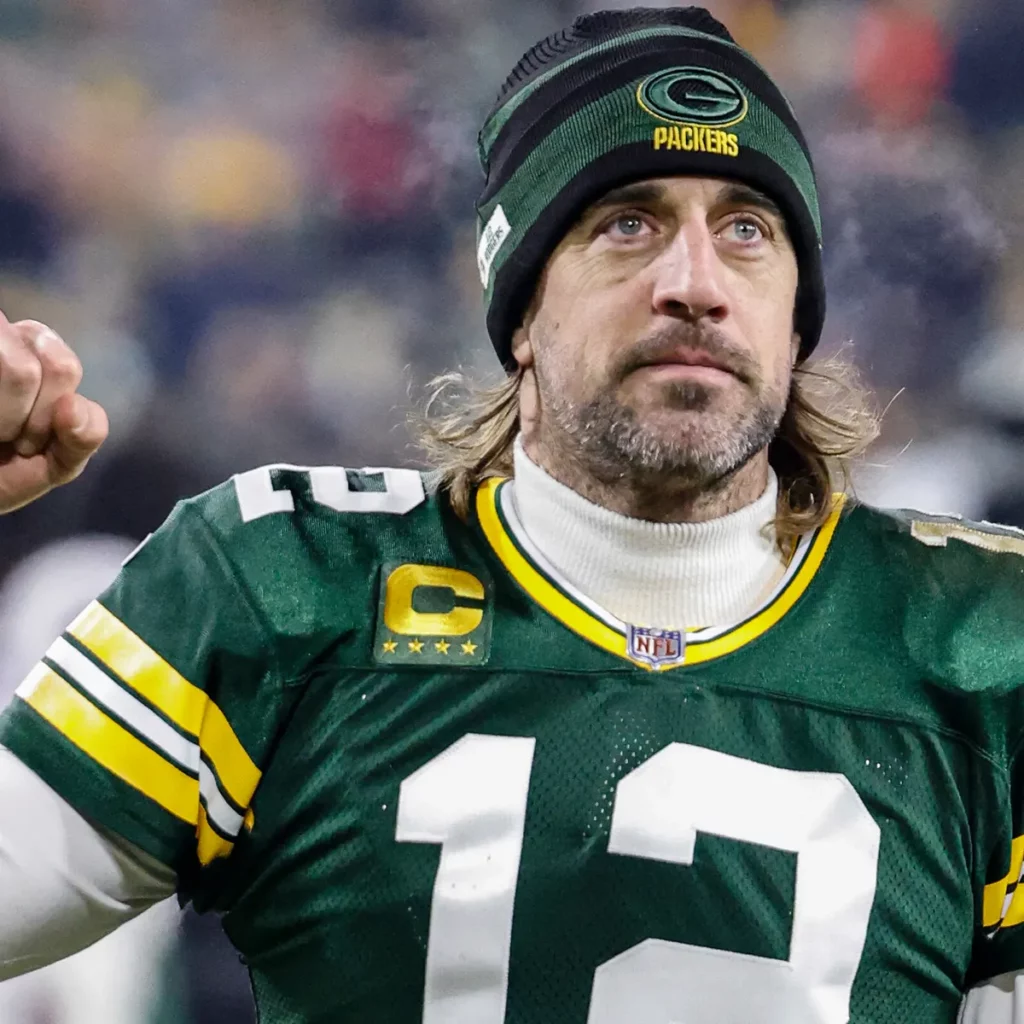 Legendary quarterback Aaron Rodgers tore his Achilles at the start of the season. Many assumed that Aaron's season was over and that he would not be able to play the remainder of the season after suffering such a serious injury.
But he remains positive and determined in his desire to play again this season. He has appeared to progress well in his recovery so far, and he is thinking of being on the field again.
If Aaron Rodgers returns to play this season, it would be one of the most surprising comebacks in NFL history. A torn Achilles is considered one of the scariest injuries which generally costs a season or in some cases costs careers.
After the Jets' big loss to the Chargers on Monday, Aaron Rodgers was asked about his return to the field. There was no exact date or time revealed but his reply was interesting and good news for Jets fans.
"Gimme a few weeks," the four-time MVP replied. He was injured two months ago.
Aaron Rodgers remains mysterious of a potential return date 👀 pic.twitter.com/L0bfNBILih

— Bleacher Report (@BleacherReport) November 7, 2023
This would be an incredible story for Aaron Rodgers returning from a serious injury at the age of 39.
Jets fans are praying for his return.
"A few is 3 Aaron don't play with me," one fan said.
"Please I'm tired of these check downs," another fan wrote.
Also read: Aaron Rodgers Rare Approach to Recovery Sparks Hope for a Miracle Comeback
A third fan commented, "He can't stand not being the center of attention."
Additionally, Jets head coach Robert Saleh recently said that the team is keeping the door open for a possible return of Rodgers.
"I think he's fueled by doubt – I don't think, I know – he's fueled by doubt. The more you doubt him, the more fuel he has. He's on a mission," Saleh said. "There's one thing I've learned about him, in my very short time with him, is that when he's got something on his mind and he wants to prove something, he's going to prove it. So, a lot of people can doubt him, but I'm not doubting him. We're leaving the door open for him but it's amazing to see how hard he's been working and the intent at which he's been doing it."
What are your thoughts about Aaron Rodgers' return on the field?