NFL controversial star Antonio Brown had a great career behind.
Antonio Brown now a former NFL wide receiver and was drafted by the Pittsburgh Steelers in the sixth round of the 2010 NFL draft. He is regarded as one of the best receivers of 2010. He collects more receptions than any other player in the league from his rookie season in 2010 through 2018.
Antonio Brown is the son of retired National Arena League star "Touchdown" Eddie Brown. His father also played as a wide receiver for the Albany Firebirds and Louisiana Tech.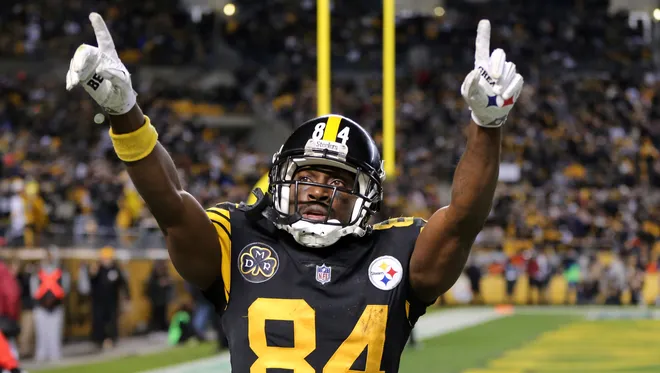 Brown finished his rookie season with 16 receptions for 167 yards in ten games. But in his second season, Brown becomes the first player in NFL history to have more than 1,000 yards receiving and returning in a single year.
In 2013, he becomes the only receiver in NFL history to record five receptions and at least 50 yards in every single match of the NFL season.
In the 2019 trade, Antonio Brown becomes the highest-paid receiver in the league. He also won a Super Bowl championship (LV) by defeating Kansas City Chiefs.
Former wide receiver Antonio Brown has been involved in many controversies during his career.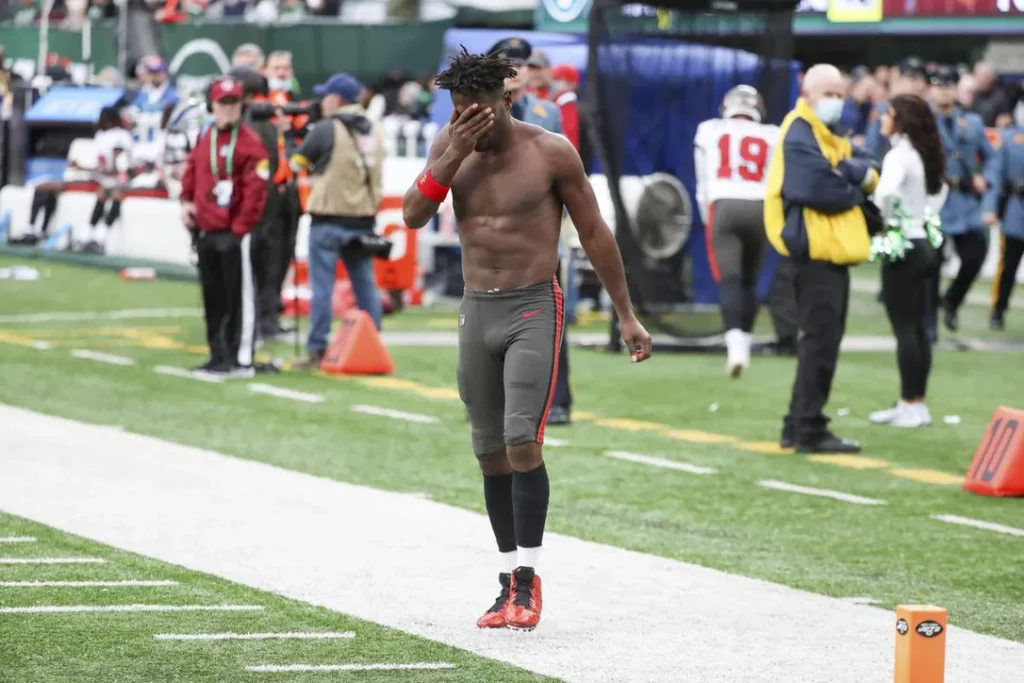 In 2019, Brown's former trainer, Brittany Taylor, filed a lawsuit against him saying he sexually assaulted her on three occasions but Brown and his legal team denied the allegations.
Victor Prisk, a Pittsburgh-based doctor sued Brown for "farting in his face" and $11,500 in unpaid fees in 2018.
Recently in 2023, Brown's Snapchat account was deleted after he posted an explicit photo of a woman performing oral on him.
On April 2023, an arrest warrant was issued for Brown for failing to make child support payments.
Despite this Antonio Brwon has played a great career behind with various records and victories.
According to a post Tweet from "NFL Rookie Watch", Antonio Brown may have had the best six-year stretch the NFL has ever seen.
Antonio Brown may have had the BEST six-year stretch the NFL has ever seen.

2013: 110 receptions, 1,499 yards, 8 TD

2014: 129 receptions, 1,698 yards, 13 TD

2015: 136 receptions, 1,834 yards, 10 TD

2016: 106 receptions, 1,284 yards, 12 TD

2017: 101 receptions, 1,533 yards, 9… pic.twitter.com/SFNJ8OOKfg

— NFL Rookie Watch (@NFLRookieWatxh) July 5, 2023
However, NFL fans have replied to this. Let's see what they think of Antonio Brown!
You know with all his off the field troubles those 6 years were freaking amazing. (browns fan) but I can't hate

— ErikSaidWHAT!! (@ENoykos) July 5, 2023
most skilled wr in nfl history. "average" physically, yet put up similar numbers to freaks of nature like randy and megatron. teams knew he was the number 1 threat but still couldn't stop him.

— E.T. (@perpomulus) July 5, 2023
Hall of Fame caliber numbers but won't get a sniff into the Pro Football Hall of Fame cause of his off the field behavior issues

— The Nicest Asshole (@PrettyEyeTrav) July 5, 2023
Ruined a great career with horrible behavior. My dad said 1 teacher says your not being good in school maybe they're wrong 3,4 teachers say your not being good. Same applies to Brown 4 women said he sexually harassed them & 3teams & arena league had issues with him = bad person.

— JOE JET (@broadwayjoe6) July 5, 2023
Dude was the closest we had to a modern day Jerry Rice.

No matter how his career ended, he will still go down as one of the greatest WRs to ever play the game.

— BC (@broncosbc) July 5, 2023
Brown announced his retirement from NFL on March 2, 2023, but on April 28, 2023, he further make a decision to unretire from professional football.
Must Read: Tom Brady surpassed Messi, Jordan, and Usain Bolt, and became an ultra legend