Buffalo Bills safety Damar Hamlin will return to Cincinnati this Sunday night, where he suffered a cardiac arrest earlier this year. But he is not coming back empty-handed. He has announced a scholarship program to honor the first responders who saved his life.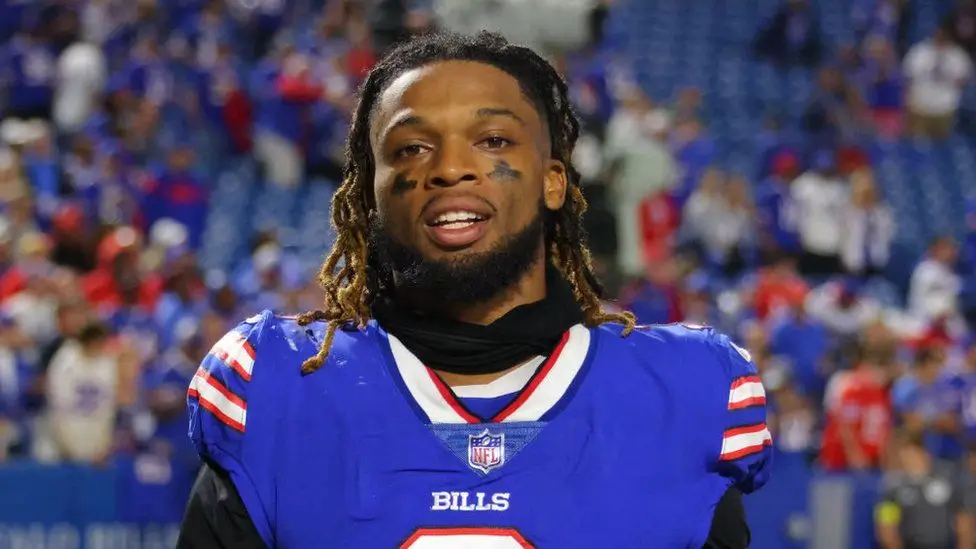 Hamlin's Chasing M's Foundation will award 10 $1,000 scholarships to underserved high school and college-bound students in the Cincinnati community. Each scholarship will be named after one of the medical professionals who helped revive Hamlin after he collapsed on the field on Jan 2.
"I'm humbled by the opportunity to set up a scholarship program to honor this team of professionals – my Cincinnati heroes – who helped save my life," Hamlin said in a statement. "Today, as I look at honoring these Cincinnati heroes and lifting young people who are trying to find their way, I'm reminded of the enormous blessing I've been given through my charity and the generosity of people around the world."
Hamlin, who grew up in Pittsburgh, said he received a scholarship for a high school that "changed the entire course of my life" before playing college football at the University of Pittsburgh. He started his foundation while in college, and it raised millions of dollars following his cardiac arrest.
Hamlin is not expected to play in Sunday night's game against the Cincinnati Bengals, according to ESPN's Adam Schefter. But he told teammate Von Miller on his podcast that he is looking forward to returning to Paycor Stadium and feeling the love from the fans.
"I think it's going to be super electric, and I think it's going to be nothing but love," Hamlin said. "The only thing I got to compare it to is just going back into our stadium and how much love and reception. Going back into there, I'm pretty sure it'll be like a bunch of memories, which will make it emotional for me. But, I ain't running from it, I'm ready to walk through the fire."