Buffalo Bills safety Damar Hamlin will make an emotional return to Cincinnati in Week 9, where he nearly lost his life in a game against the Bengals earlier this year.
Hamlin, who has been a healthy scratch for most of the season, is expected to be on the sidelines or in the stands as the Bills take on their bitter rivals on Sunday night.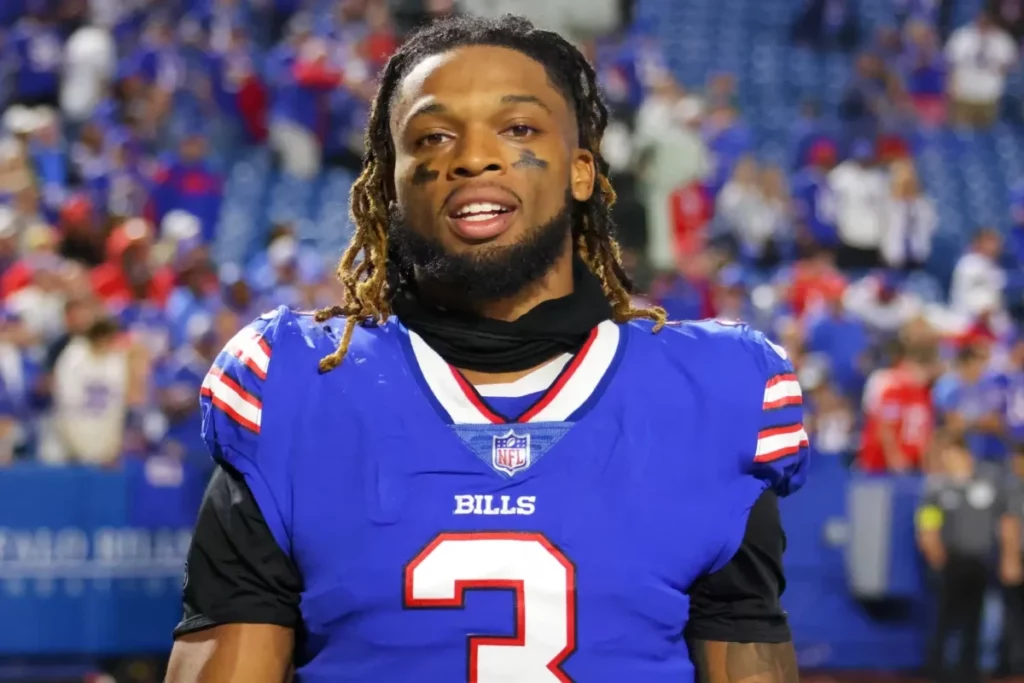 The 25-year-old suffered a cardiac arrest on the field after a routine tackle on Bengals receiver Tee Higgins on January 2, 2023. He collapsed and was given CPR before being rushed to the hospital.
Hamlin spent nine days in the hospital before being released and cleared to resume his football career. He has not played in a regular-season game since the incident, but he did participate in the preseason games.
Hamlin said he was grateful for the support he received from his teammates, coaches, family, and fans during his recovery.
"I'm just thankful to be alive and to be able to play this game that I love," he said. "It was a scary moment, but I'm not going to let it define me or stop me from living my dream."
Hamlin also said he had no hard feelings towards Higgins or the Bengals, and that he was looking forward to seeing them again.
"I don't blame anyone for what happened. It was just a freak accident that could have happened to anyone," he said. "I respect the Bengals as a team and as an organization. They were very supportive and caring when I was in the hospital. I appreciate that a lot."
Hamlin's return to Cincinnati will be a testament to his resilience and courage, as well as a reminder of the fragility of life and the importance of sportsmanship. Apart from that, Buffalo is also concerned about the Shoulder injury of Josh Allen.