How CJ Stroud is similar to Bengals quarterback Joe Burrow?
Houston Texans rookie quarterback CJ Stroud was drafted by the team as the second overall pick during the 2023 NFL Draft. He holds many records including the most passing yards in a single game with 573 as well as being the first player to throw for six touchdowns three times at Ohio State.
A report suggested that CJ Stroud reportedly "reminds" former NFL running back Beanie Wells, quarterbacks Joe Burrow and Matt Ryan.
According to Panthers Quarterback coach Josh McCown, recently drafted CJ Stroud is "very similar" to Cincinnati Bengals quarterback Joe Burrow. McCown said it before the NFL Draft.
CJ Stroud reportedly "reminds" former NFL RB Beanie Wells of Joe Burrow and Matt Ryan.

Panthers' QB coach Josh McCown even said before the NFL Draft that Stroud is "very similar" to Burrow.

Stroud has spent time recently training with Deshaun Watson, Jordan Love, and Malik… pic.twitter.com/xdqakXNrrP

— NFL Rookie Watch (@NFLRookieWatxh) July 6, 2023
Quarterback Matt Ryan is a free agent now. He has spent his first 14 seasons with the Atlanta Falcons and holds the franchise records for passing yards, passing touchdowns, and many wins. He came to fame during his rookie season when takes the Falcons to the playoffs. Ryan made an appearance in Super Bowl LI in 2016.
While Joe Burrow, who was drafted by the Bengals as the first overall pick in the 2020 NFL Draft. He played college football for LSU Tigers and won numerous awards including Heisman Trophy and the 2020 College Football Playoff National Championship. Burrow also made an appearance in the Super Bowl LVI in 2021.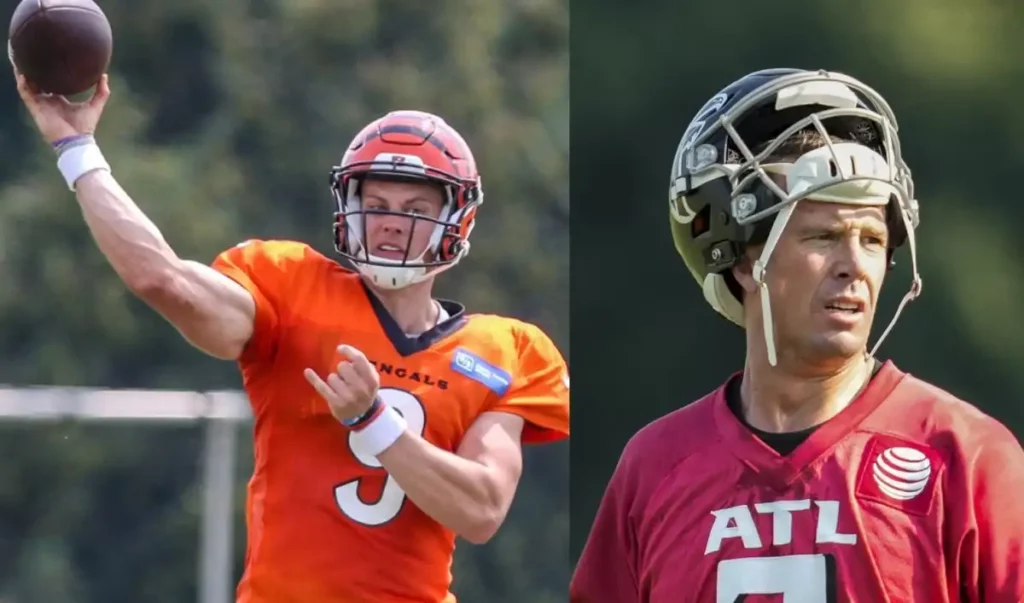 Recently, CJ Stroud has spent time with Deshaun Watson, Jordan Love, and Malik Willis while practicing for the upcoming training camp in the middle of July. Texans running back Devin Singletary has reportedly impressed with Stroud's "bright strength".
However, Texans rookie quarterback Stroud was also seen cheering with pals at Michael Rubin's party which featured various other celebrities. The event is known as the "July 4th White Party" where all the attendees wear all-white outfits. However, Rubin's guest list featured all the A-listed celebrities.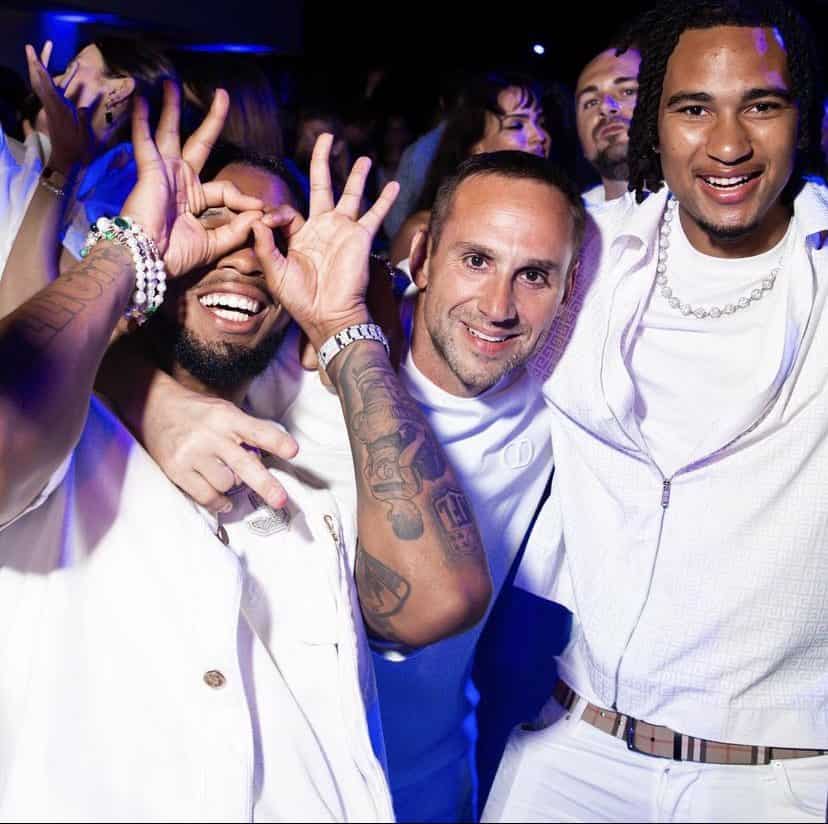 Stroud also wore white jeans with a short shirt and a silver chain on his neck that gives him a classy look. He also posed for some pictures with Michael Rubin and Bengals' running back Joe Mixon.
Hope, this upcoming season he will do his best to make his rookie season memorable. Best of luck C.J. Stroud and god always bless you.
What do you think of C.J. Stroud? Let us know in the comment section below!
Must Read: Tom Brady and Gisele Bundchen lost $48 million and a lawsuit filed against them