Eyioma Uwazurike got into a problem for violating NFL's Gambling Policy.
Denver Broncos defensive lineman Eyioma Uwazurike is the latest victim of the NFL's investigation for ongoing gambling among its players.
The NFL has suspended a defensive lineman from the team Denver Broncos due to violating the league's gambling policy after placing bets on games during the 2022 season.
The suspension is indefinite. He can apply for Reinstatement in July 2024.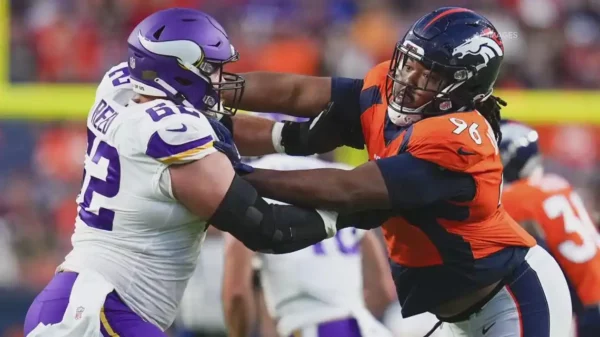 The Broncos released a statement following Eyioma Uwazurike,
"We were informed by the NFL today that Eyioma Uwazurike has been suspended by the league indefinitely for violating its gambling policy. Our organization fully cooperated with this investigation and takes matters pertaining to the integrity of the game very seriously. The Denver Broncos will continue to provide all members of our organization with the necessary education, resources, and support to ensure compliance with the NFL's Gambling Policy."
The NFL launched an investigation into gambling across the league earlier this summer, and Albert Breer of Sports Illustrated reported in June that the probe "could implicate a healthy number of guys from across the league."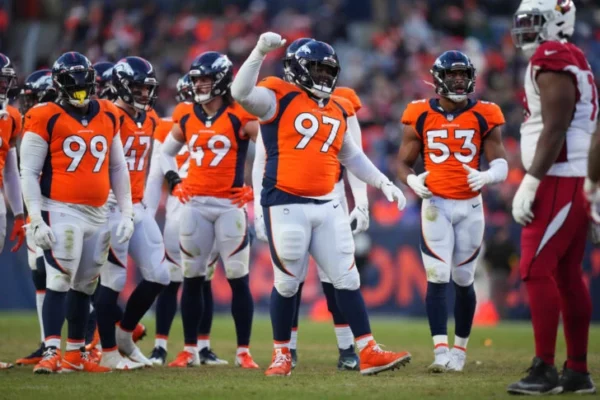 Indianapolis Colts players Isaiah Rodgers and Rashod Berry and free agent Demetrius Taylor were suspended indefinitely by the NFL last month for betting on games during the 2022 season. The Colts have since released Rodgers and Berry.
Free agents Quintez Cephus and C.J. Moore, who previously played for the Detroit Lions, and Washington Commanders defensive end Shaka Toney were also suspended indefinitely in March April.
The NFL also suspended Lions wide receiver Jameson Williams and free agent Stanley Berryhill for six games in 2023 for placing bets on non-league games at the team's facility.
However, the Denver Broncos drafted Eyioma Uwazurike in the 2022 Draft. He has played in a total of eight games as a rookie, posting one pass breakup, 17 tackles, and two quarterback hits.
Read more: Quarterback Justin Herbert creates history in the 2023 season