Justin Herbert becomes the highest-paid quarterback in the NFL.
According to NFL Network Insiders Ian Rapoport and Mike Garafolo, quarterback Justin Herbert and the Los Angeles Chargers have agreed to a huge long-term contract extension that will make him the highest-paid quarterback in the league by average salary.
The star quarterback Justin Herbert signed a five-year, $262.5 million deal, which is slightly more than Lamar Jackson's contract extraction with the Baltimore Ravens in terms of total money and average average salary per year, which he signed in the last April.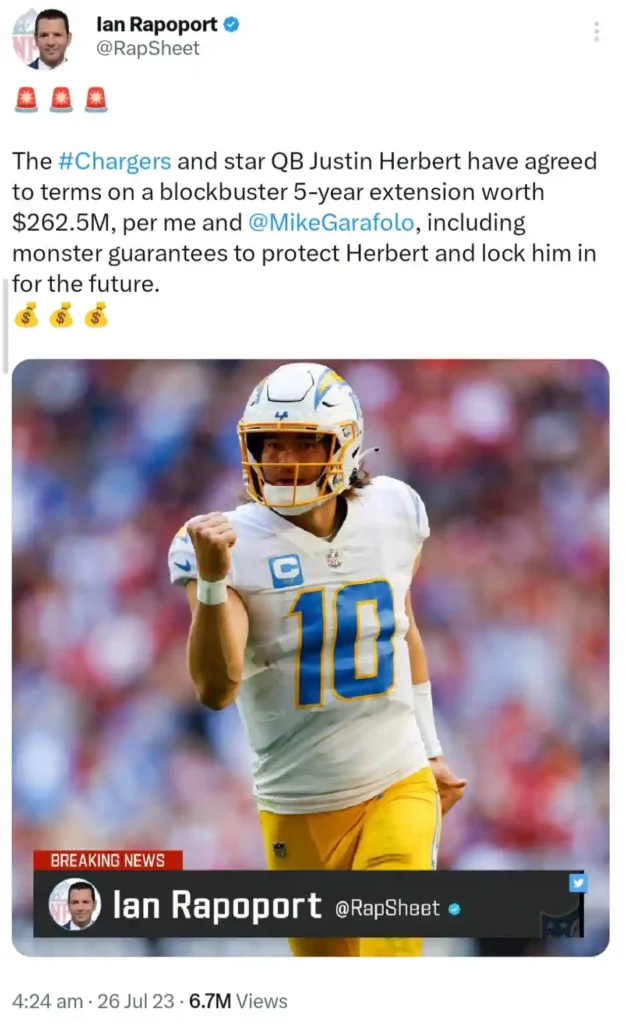 Chargers quarterback Herbert's $262.5 million contract includes $218 million in guaranteed money, which is the second-highest total in the NFL after Deshaun Watson's $230 million.
The quarterback signed the contract a day before the Charger's open training camp and they keep Herbert under contract into the team through the 2029 season. The contract includes a no-trade clause, $133.7 million in full Guarantees, and $193.7 million in injury guarantees.
After signing the contract, the Chargers' Justin Herbert becomes the third quarterback to sign a huge blockbuster deal this year. However, the Philadelphia Eagles signed Jalen Hurts for a five-year, $255 million, and quarterback Lamar Jackson agreed with the Baltimore Ravens on a five-year, $260 million deal.
The team previously planned on getting a contract extraction with Herbert. The Chargers' coach Brandon Staley previously said at a meeting in March, "I'm confident that Justin Herbert is going to be our quarterback for a long time and that we'll make sure that we get a great deal done."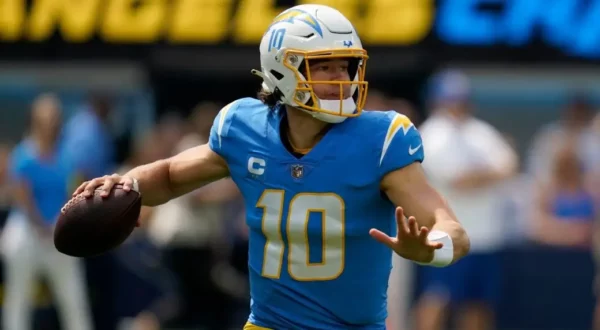 However, Herbert had two years remaining on his rookie contract, which was scheduled to pay him roughly $8.5 million this season and $29.5 million on his fifth-year option contract in 2024.
Justin Herbert was drafted by the Chargers as a sixth overall pick in the first round of the 2020 NFL Draft. In a total of three seasons, Herbert started in 49 games out of 50 games, throwing for 14,089 yards, 94 touchdowns, and only 35 interceptions. He has also rushed for 683 yards and 6 touchdowns.
The Chargers are 25-24 with Herbert starting. Last season the team also appeared in the playoffs but in an eventual 31-30 wild-card loss to the Jaguars.
Denver Broncos signed the most hated Kicker in the 2023 season