AJ McCarron throws his 19th TD Pass to become the XFL's single-season passing TD record holder, passing Tommy Maddox from 2001.
AJ McCarron, a former college football star from Alabama, broke the single-season touchdown record in the XFL. After spending years in the NFL, McCarron found a home in the XFL with the St. Louis Battlehawks.
On Saturday, AJ McCarron threw his 19th touchdown pass of the season, surpassing the previous record of 18 set by Tommy Maddox. The action was taken by cheerleaders and football teams. McCarron was drafted in the fifth round of the NFL draft in 2014 but hasn't seen much playing time in his six seasons.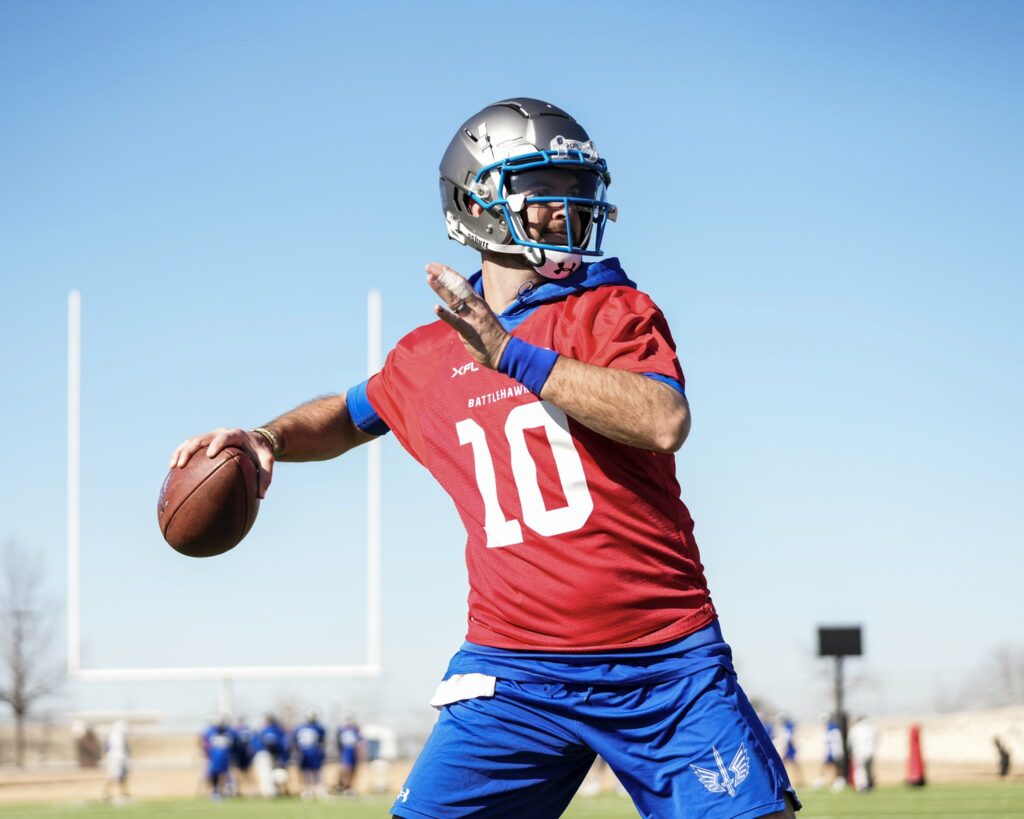 But in the XFL, AJ McCarron is making plays and helping his team win games. The Battlehawks currently have a record of 7-3. McCarron's move is noteworthy because the XFL is a newly formed league in 2018. The league is the successor to the NFL and comprises teams from around the country. The XFL has different rules and a different style of play compared to the NFL.
McCarron's success in the XFL could lead to another opportunity in the NFL. Many fans believe McCarron can still play at the highest level in the NFL and could find a new home in the league. McCarron's achievement shows his hard work and perseverance. Despite not seeing much playing time in the NFL, McCarron continued to work on his craft and develop his skills.
The football world reacted to McCarron's accomplishment over the weekend.
"This is big," a fan tweeted.
"I led the league in ERA as a high school pitcher, if we wanna talk about achievements no one will ever remember," a user replied.
"Pissed off for greatness," another fan said.
"Congrats AJ! Didn't know if that record would ever be broken but you did it," another fan commented.
"ALL-DAY-AJ! ALL F—ING DAY!" a Battlehawks mega-fan commented.
"Man happy for AJ McCarron, still think he's capable at the NFL level."
He is one of the top quarterbacks in the XFL and has broken a league record. McCarron's move is also important because it shows that players can have success outside of the NFL. The XFL gives players a chance to showcase their skills and potentially get another chance in the NFL.
McCarron's record-breaking season was a milestone and showcased his commitment to football. His success in the XFL is a reminder that hard work and perseverance can lead to great results.
Now McCarron is making plays and winning games for the 7-3 Battlehawks.
Read more: NFL world shocked and saddened by Antonio Brown News