Keaton Mitchell, one of college football's top running backs went undrafted in the 2023 NFL Draft.
Keaton Mitchell was a very good college football player who ran for over 1,400 yards last year for his team, the Pirates. He was hoping a team would select him in the NFL Draft, but unfortunately, no team did. Some other players on his college team decided to leave and join another school, but Keaton wanted to try his luck in the draft instead of transferring to a bigger school this didn't work out for him, and the team no one chose him.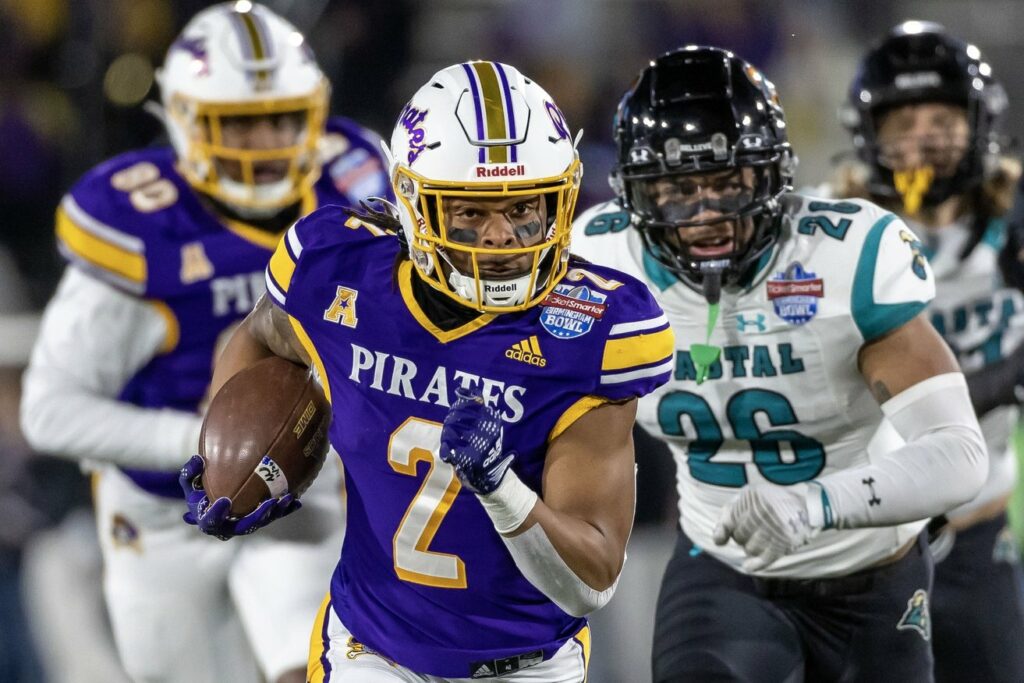 But there is good news! Keaton signed with the Baltimore Ravens of the NFL. He wasn't selected in the draft, but the Ravens are giving him a chance to play for their team. This is called an undrafted free agent. It's not easy, but some very good players have started their careers this way.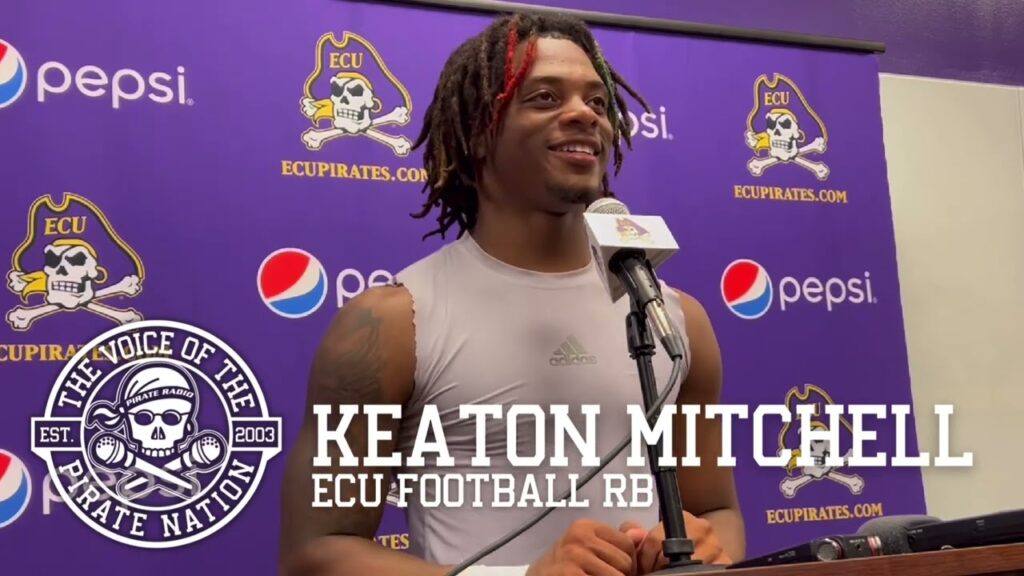 Signing with the Ravens is a chance to prove himself and prove he has what it takes to succeed in the NFL. It's also a reminder that success in football isn't just about getting drafted or playing for a prestigious program. Sometimes it's hard work, determination, and the willingness to take a risk and take a stand.
The NFL is a very competitive league, and he needs to work hard and perform well to earn a spot on the Ravens' roster. But Mitchell has already shown he has the power and determination needed to succeed, and he will no doubt give it his all as he pursues his dreams in the NFL.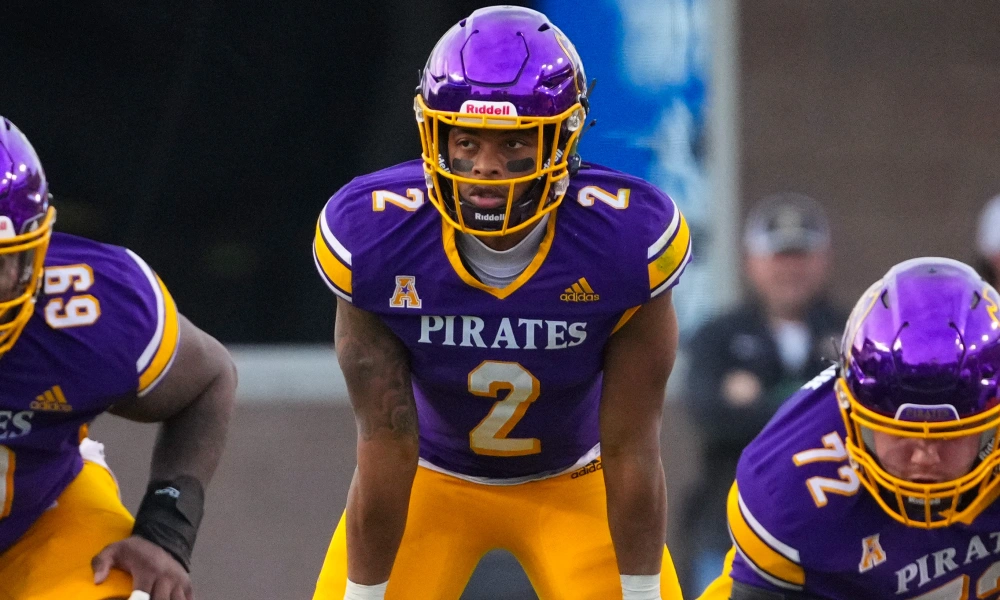 It may be possible that Keaton Mitchell could become a star player for the Ravens even though he wasn't picked in the draft. But, we wish him all the best for his new career in the NFL!
Read more: Shocking: Eagles General Manager's horrifying comment going viral