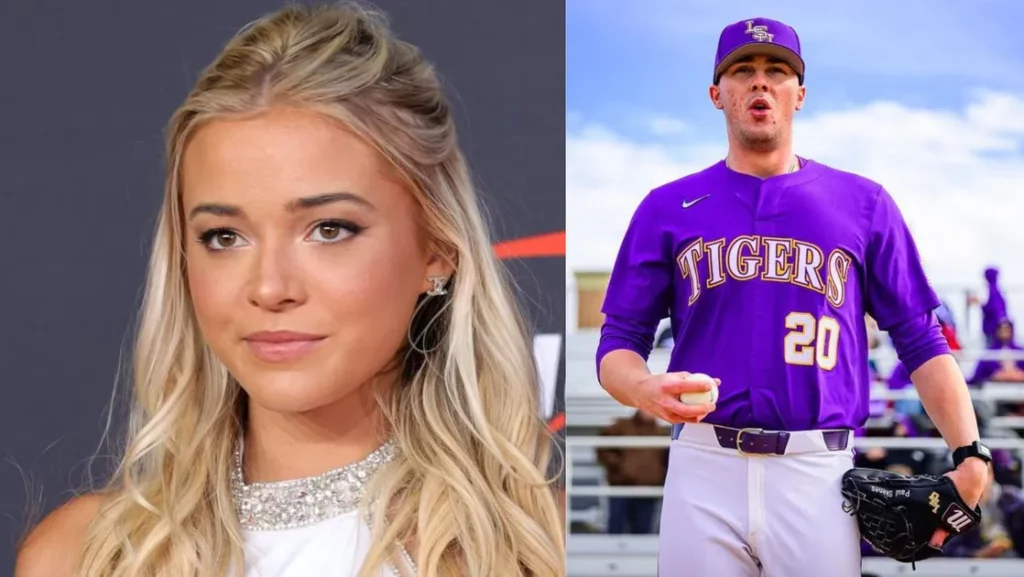 Livvy Dunne has been all over the internet. The famous gymnast and American media personality's dating rumors are uncountable. Who is Livvy Dunne boyfriend, Who is Livvy Dunne dating are the most asked questions.
The popularity of Olivia Dunne is immense. She has millions of followers on her social media accounts and everyone wants to know the same thing about her, Who is Livvy Dunne boyfriend? By the way, Livvy Dunne is her popular nickname. She is Olivia Dunne.
Olivia has now become quite famous and earns millions of dollars. She has also become a popular model. Her Instagram is filled with her modeling photos and some mysterious photos which give quite a hint about her boyfriend.
Olivia Dunne has quietly confirmed her boyfriend. She has been seen lately spending time with her boyfriend, posting stories and going on dates.
Who is Livvy Dunne boyfriend?
Livvy Dunne has been linked with several big celebrities and has been rumored dating. But this time she has confirmed by giving a lot of hints. Livvy has a new man in her life.
The MLB draft 2023 and star Paul Skenes himself said he is dating Olivia Dunne. Dunne and Paul have been seen together supporting each other and enjoying. Livvy Dunne has been seen at the stadium cheering for Paul Skenes. She even posted side-by-side pics of her and her boyfriend Skenes playing on the field.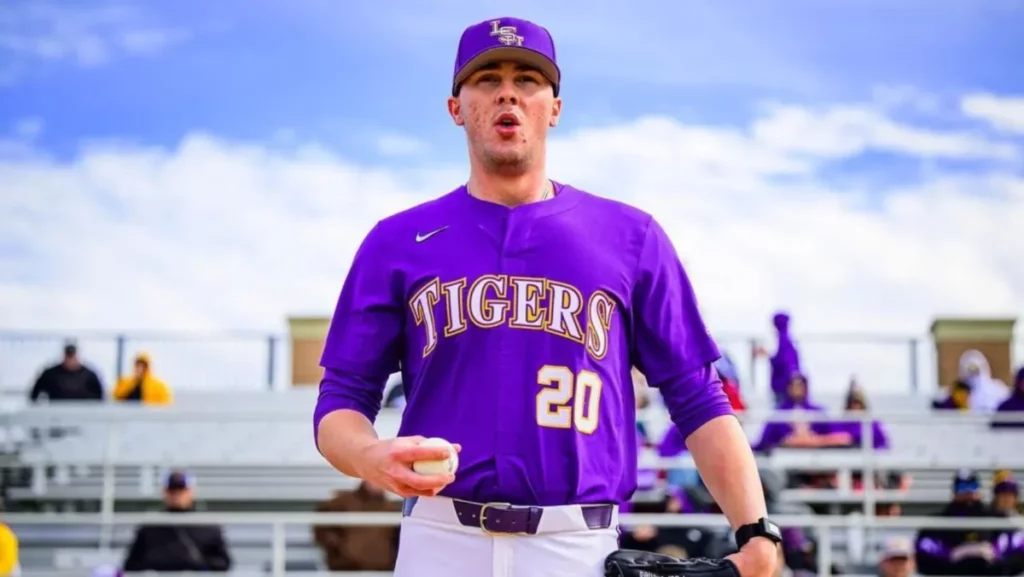 Also, LSU gymnast Livvy was very happy when Paul became the No. 1 draft pick of the MLB draft 2023. She even congratulated Paul by posting stories on her Instagram.
Paul Skenes also said in an interview, "It's nice to be able to have that conversation. She does get it," he explained of Dunne. "I do wish she could come to a baseball game and just enjoy it. It does irk me. I don't have any control over it. She really doesn't either. I'm sure it'll get better as I go up levels, but that's something I want for her."
It confirms that they are dating.
Who is Paul Skenes?
Paul Skenes is a professional Baseball player drafted by Pittsburgh Pirates franchise. He is the No.1 overall pick of the 2023 MLB draft. Currently, he plays for the Bradenton Marauders, a Single-A minor league team, as a pitcher.
He signed a record-breaking with the Pirates worth $9.2 million. He has good skills and great strength.
When did Olivia Dunne and Paul Skenes start dating?
Both Livvy and Paul are from the LSU which means they already know each other from there. It is not known when they first met or how the love story started but their relationship was confirmed on August 2023.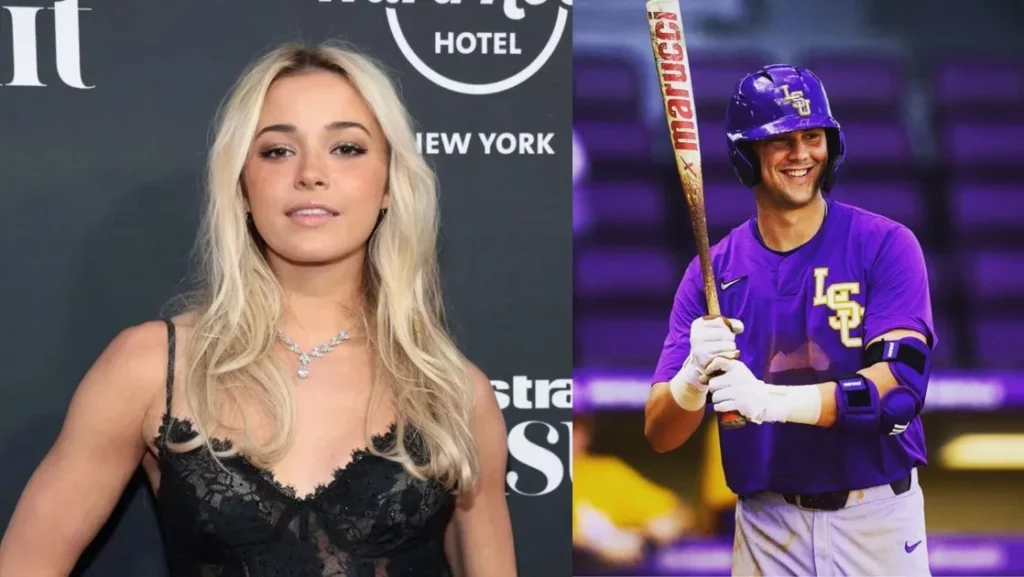 Livvy Dunne boyfriend Paul Skenes is very famous and led the baseball team to a 2023 College World Series victory. While Livvy is recognized as a talented gymnast and the highest-paid NCAA female athlete. in the school.
Olivia Dunne is Paul's biggest fan
Olivia Dunne has shared a lot of stories on her Instagram and has been supporting him everywhere. She even went to support him during his minor league games.
Olivia and Skenes first sparked dating rumors when she was seen wearing his jersey at the College World Series in June 2023.
Livvy Dunne boyfriend also attended Louisiana State University
Paul Skenes attended LSU for one year, during which the baseball team won the 2023 Men's College World Series. He is very talented and won a lot of awards. He was named 2023 National Player of the Year, 2023 National Pitcher of the Year, and also the 2023 College World Series Most Outstanding Player.
It's possible that the romance between Livvy and Paul started there.
Dunne is also scheduled to graduate from LSU in 2024. "There were some scares in the past, and I just want to be as careful as possible," Dunne told ELLE. "I don't want people to know my daily schedule and where I am," she said.
She was not attending the class for some reason but recently, as per reports she has been back to school.
Skenes attended the Air Force Academy
Paul Skenes has done a lot of things in which his Air Force Army training is included. He joined Air Force Academy for two years before transferring to LSU for his junior year.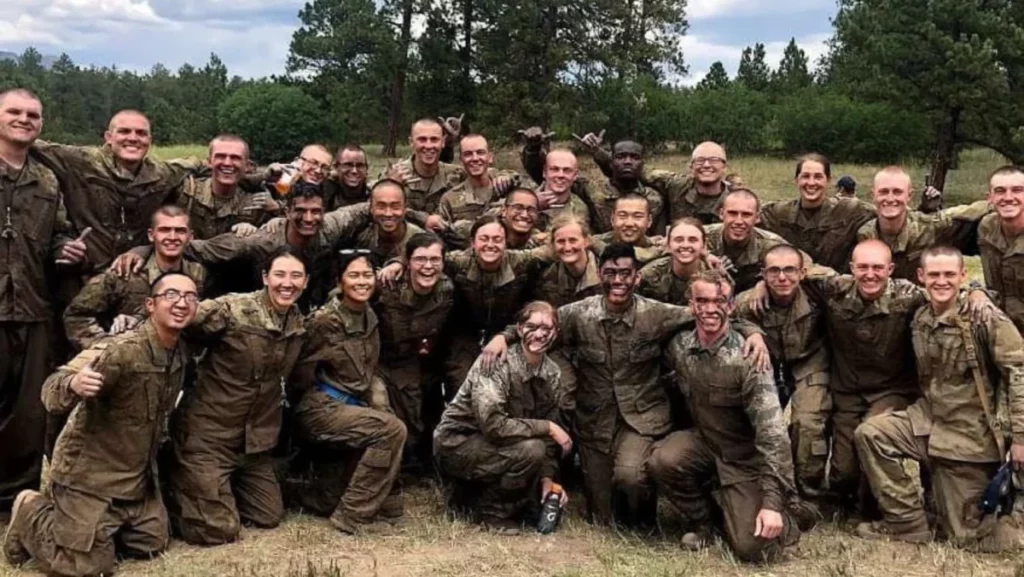 He said in an interview, "I would say serving is still in the picture because that's something that you can start doing when you're 40, 50," he said. "But I think, to be honest, you only get one shot at baseball, and so that's my goal right now."
Livvy Dunne Boyfriend Paul Skenes Early Life
Paul Skene was born on 29 May 2002. He was born and raised in Orange County, California. Paul attended El Toro High School for baseball and played three seasons of varsity baseball. His family was a military family so he was enrolled in the United States Air Force Academy and played college baseball for the school.
Paul and Olivia both are currently 21 years old.
Also read: Who is Olivia Dunne boyfriend? Olivia Dunne dating history
Paul Skenes Height and Weight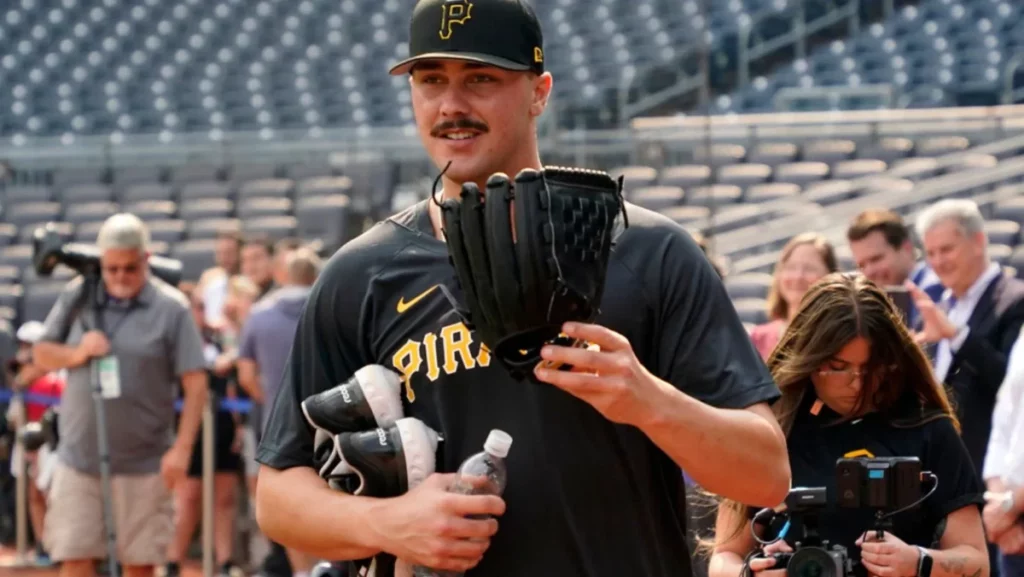 Star Baseball player and Livvy Dunne boyfriend Paul is 6 ft 6 inches tall and he currently weighs approximately 112kg. While Livvy is 5 ft 6.25 inches and weighs around 55 kg.
Paul Skenes' net worth
Similar to Olivia Dunne Paul Skenes achieved a lot of success at an early age and earned a good salary. His current estimated net worth is around $3 -$4 million. His main source of earnings are his game, brand deals, promotion and his social media accounts,
Olivia Dunn is way ahead in this. Her talent, skills and NIL has earned her a lot of money. She is very famous and has more than 12 million followers on her social media accounts, from where she earns good money. Also, due to her big fan base, she gets big brand deals and promotions.
Olivia Dunne's net worth is around $6 million.
Who is Olivia Dunne's ex-boyfriend?
Livvy Dunne was reportedly been said dating Theo Millas and Josh Richard. But she has denied all the rumors. Josh Richard is a famous YouTuber and He caused quite a stir when he posted a video featuring Olivia Dunne. At that time Fans assumed that Josh was Livvy Dunne boyfriend.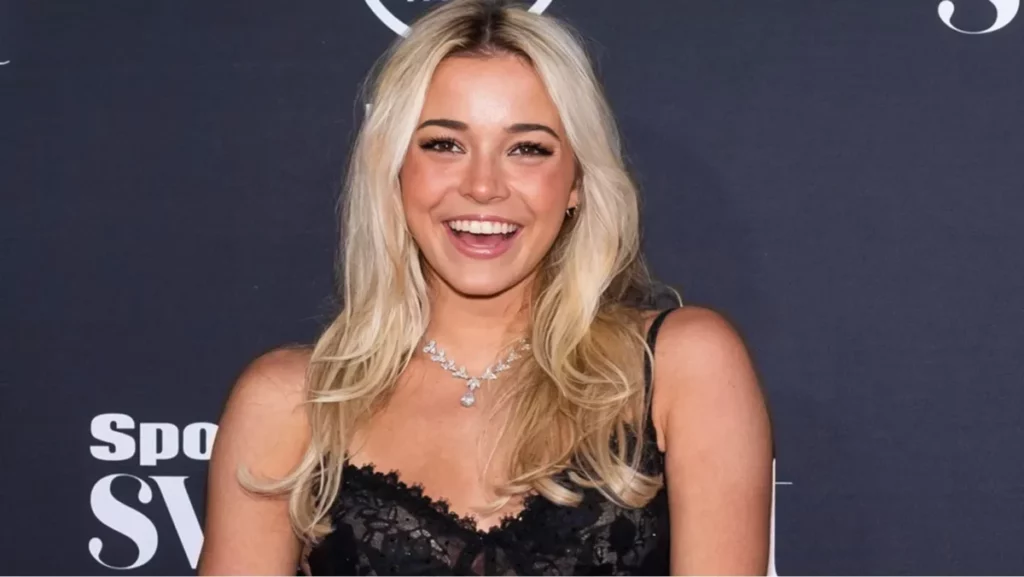 Also, Gymnast and TikTok star Livvy Dunne was recently spotted with Chase Elliot. Livy made headlines when she attended Nascar's Ally 400 race on June 25 and took a picture with champion Chase Elliott. She was rumored to be dating him. People speculated he is Livvy Dunne boyfriend.
People Also read:
Who is Olivia Dunne? Olivia Dunne's boyfriend, dating history and all details
Meet Sara Ordway, Joel Klatt Wife, a demanding content writer and a caring mother
FAQs
Q. Who is Paul Skenes?
Livvy Dunne boyfriend Paul Skenes is a star Baseball player who got drafted by Pittsburgh Pirates in this year's MLB Draft. He was the No.1 Overall draft pick.
Q. Are Olivia Dunne and Paul Skenes dating?
Paul Skenes said in an interview about her, mentioned her. Also, Olivia Dunne has been seen supporting him in every match and celebrated his draft by posting Instagram stories on her account. Also, many reports said that they are dating.
Q. How Does Olivia Dunne make so much money?
Olivia Dunne is a popular American gymnast and a famous social media star. She has a huge fan base which helped her get big brand deals, her NIL is the main thing that she earns so much money. Also, she makes good money from her professional career