Dak Prescott welcomed her love to the 30 club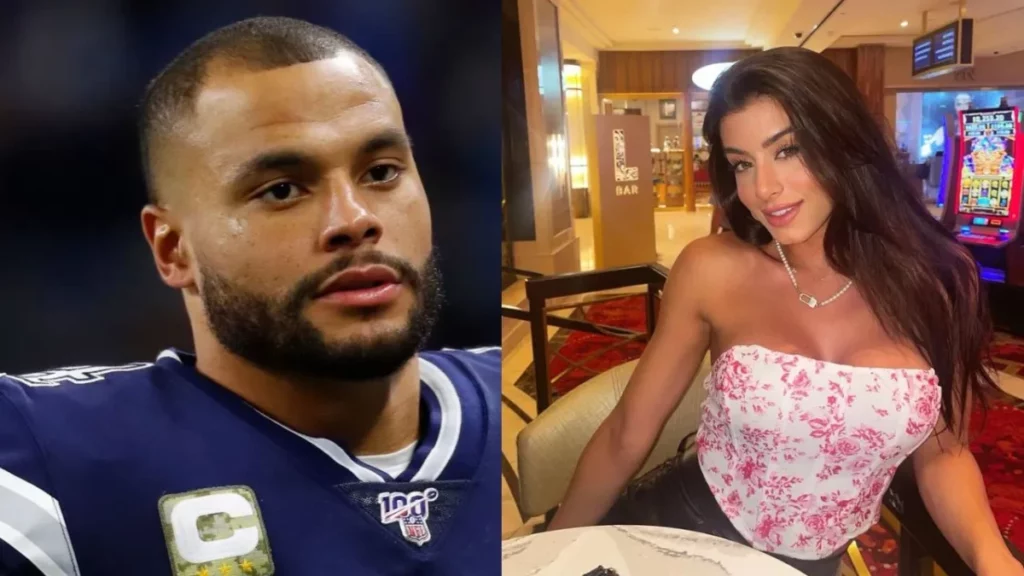 Dallas Cowboys star quarterback Dak Prescott has finally confirmed his relationship publically. Dak Prescott's relationship was a mystery to everyone, his name was linked with many models.
The ongoing rumored relationship since earlier in the NFL season between Dak Prescott and model Sarah Jane Ramos is no longer rumored. On Friday night, the relationship was finally confirmed.
Recently, Sarah Jane Ramos turned 30 and shared a couple of photos of her birthday celebration on her Instagram.
"Entering a new decade with so much gratitude," she wrote in one of the captions. "Blessed and thankful for my family and friends that celebrated with me in my new home. I truly have everything I could wish for and have a feeling this next chapter will be the best one."
They have been seen hanging out and in photos together but this sweet reply from Dak Prescott confirmed the dating rumors.
"So much to Love in this post." "Welcome to 30 club my love," Prescott wrote.
Who is Sarah Jane Ramos?
Sarah Jane is also a famous personality. According to her LinkedIn profile, she has been an on-premise area manager for Southern Glazers Wine & Spirits since August 2021. She is also the CEO and Founder of SJ Designs since 2012.
Ramos is a graduate of Florida State University and was previously a wine and spirits specialist.
Sarah Jane Ramos is also a popular social media influencer. She has currently 25.2k followers on her Instagram.
When did Dak Prescott and Sarah Jane Ramos start dating?
The dating rumors between Dak and Sarah started around the start of the 2023 NFL season when a pick of them hanging out together went viral on the internet posted by Sarah.
She was also seen with the Prescott family at Prescott's nephew's Halloween celebration. Also, Sarah has posted a lot of photos showing her love for the Cowboys.
Dak Prescott's previous relationships
Dallas Cowboys star Dak Prescott has been involved in romantic relationships in the past. He was briefly engaged to Natalie Buffett but the relationship ended at the end of last season.
He was also rumored to be dating Louisiana State University swimmer Jaidyn Janash, but neither of them officially confirmed it.