The Los Angeles Rams had a disappointing day on Sunday as they lost 43-20 to the Dallas Cowboys and also saw several of their key players get injured. The game was played at the AT&T Stadium in Arlington, Texas.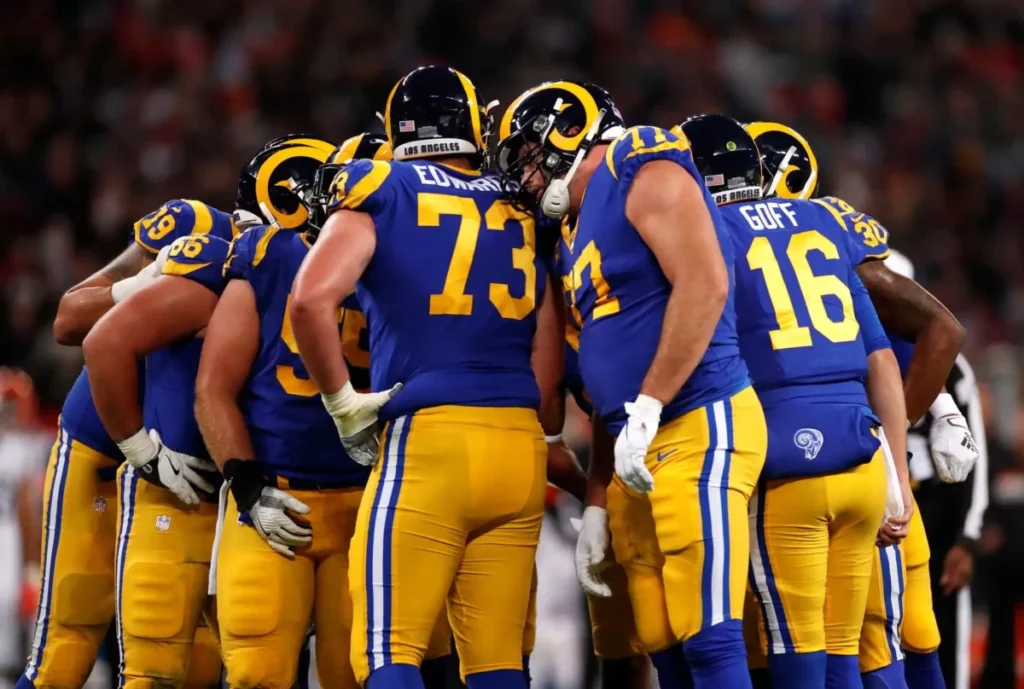 The Rams' quarterback Matthew Stafford was among the injured players, as he sprained his right thumb and his availability for the next game is uncertain. Stafford was replaced by Brett Rypien, who threw two interceptions and no touchdowns.
Another major loss for the Rams was their rookie receiver Puka Nacua, who had a stellar season so far. Nacua ranks second in the NFL in targets and receptions and third in receiving yards. He left the game with knee swelling and will be evaluated on Wednesday.
Also Read: Puka Nacua: The Rising Star of the Los Angeles Rams Making NFL History
Nacua praised the Cowboys' defense after the game, saying they were "very physical and aggressive". He also said he was confident in his recovery and hoped to play next week.
The Rams' coach Sean McVay also commented on the injuries, saying that Nacua was a competitor and that they would be smart with him. He also said that defensive back Cobie Durant, who suffered a neck injury, should be okay for Sunday.
McVay added that they would monitor the status of right tackle Rob Havenstein, who missed the game with a calf injury, receiver Austin Trammell, who hurt his hip on a punt return, and punter Ethan Evans, who sprained his ankle on a Cowboys' punt return.
The Rams are now 6-4 and third in the NFC West division. They will face the Green Bay Packers on Sunday at the Lambeau Field in Wisconsin. The Packers are 8-2 and lead the NFC North division.
The Rams' fans expressed their frustration and concern on social media, saying that the team needs to improve its defense and offense and avoid more injuries. Some fans also questioned McVay's coaching decisions and Rypien's performance.
The Rams hope to bounce back from their two-game losing streak and challenge the Packers for a playoff spot. They will need their injured players to recover soon and their healthy players to step up.