Chiefs star Patrick Mahomes shared an epic message for Tom Brady.
The legendary quarter God of football, Tom Brady confirms his retirement at the end of the 2022 season. After his retirement a new start in the NFL. But star Quarterback Patrick Mahomes know the value of him. So, he acknowledges him with a great message.
Now, after Tom Brady confirmed his retirement, Patrick Mahomes is considered one of the greatest quarterbacks in the NFL.
In an interview with "Complex," Patrick Mahomes shared his thought about how is gonna be life in the NFL after Tom Brady. The Chiefs' star quarterback had a very special message for him:
"It's definitely going to be different. You expected his team to be there at the end of the season every year. You were striving to be better and continue to make your team better so that you were able to win that game against him. I think the NFL's in a great place though." Mahomes said about Tom Brady.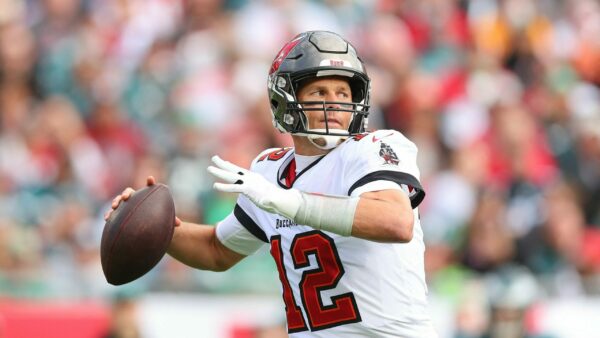 Furthermore, Mahomes admitted that Brady's resilience pushed him for excellence. However, he also recognized the new generation is ready to take over.
"There are great quarterbacks everywhere and everybody's pushing to be the best. That's what made Tom (Brady) so special. Until the day he retired, he continued to try to be the best every single day. I think that's what you do. What it takes in order to have success in this league is to continue to try to push yourself to be better every year." Mahomes added.
However, Patrick Mahomes is one of the greatest quarterbacks at this time in the NFL. He won 'Two Super Bowl Championships' in just 4 years of his career.
His second Super Bowl win is the new dynasty in the NFL. Even with an ankle injury, the quarterback played a great winning performance against the Philadelphia Eagles.
Read more: Shocking news on the Cowboys and Trevon Diggs contract extension