Patrick Mahomes sister Mia is pretty talented as well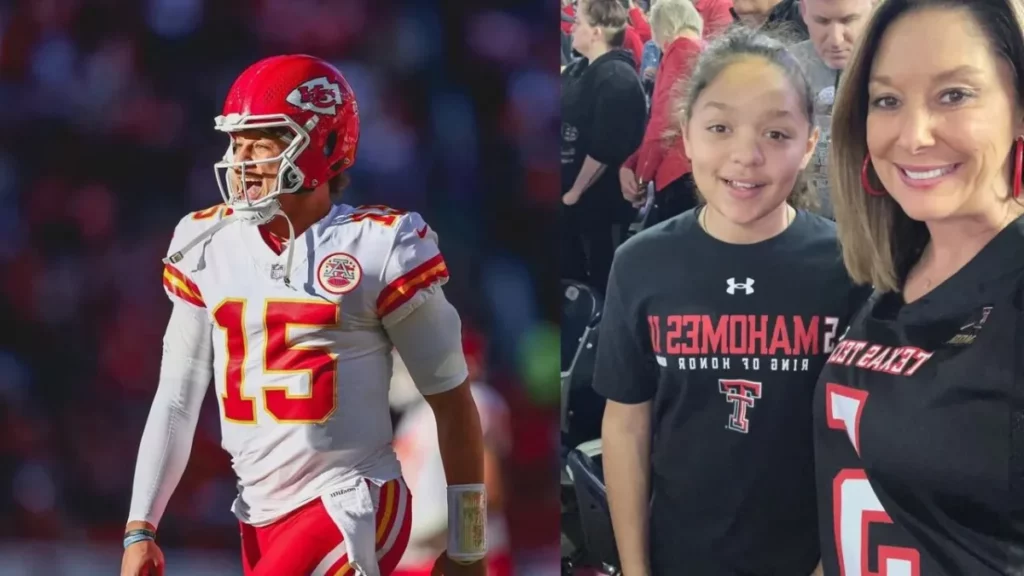 Like brother like sister.
Legendary quarterback Patrick Mahomes is known for his legendary gameplay and skills. These skills and his dedication made him a two-time Super Bowl champion.
But it seems that his sister Mia Mahomes is following her brothers' way. Patrick's sister also seems to be pretty talented as well.
The way Patrick Mahomes throws the ball in the NFL matches, his sister Mia appears to be also talented and handles the football pretty well.
On Sunday, Patrick Mahomes mom, Randi Mahomes shared a video of her daughter throwing a football into a basketball hoop. The clip went viral on the internet as Mia shocked everyone with her throwing skills.
Randi Mahomes shared the clip on her Instagram which has over 142k followers.
"Literally 1st try!! And made the 2nd one too.. so fun 🖤" she wrote.
Fans immediately started to react to the viral video clip.
"So we all now know those QB genetics come straight from you!" one fan wrote.
"Sign her up! #gochiefs🏈" another fan said.
"Mia is so talented at all sports 👏👏She's been blessed with a great mom who supports her ❤️🙏🏻" one fan added.
"See!!! The talent comes from your genes. 😁🙌" a user commented.
The viral clip has been viewed by more than 67k people and liked by more than 4k people.
Also read: Meet the hottest NFL host, Joy Taylor, wore a see-through dress in public
While Patrick Mahomes is quite busy in his game, his mom Randi Mahomes spends a lot of time with her daughter.
She has been seen playing with her, enjoying most of the time. Randi is quite popular on social media and regularly shares cute moments of her daughter on Instagram. Both are often seen together.
She recently also shared a clip with her daughter Mia and captioned it, "Last minute fun before school starts 💕."
Meanwhile, the Kansas City Chiefs and Patrick Mahomes are ready to open the 2023 NFL regular season against the Detroit Lions on Thursday. Let's see if they make it to the Super Bowl.